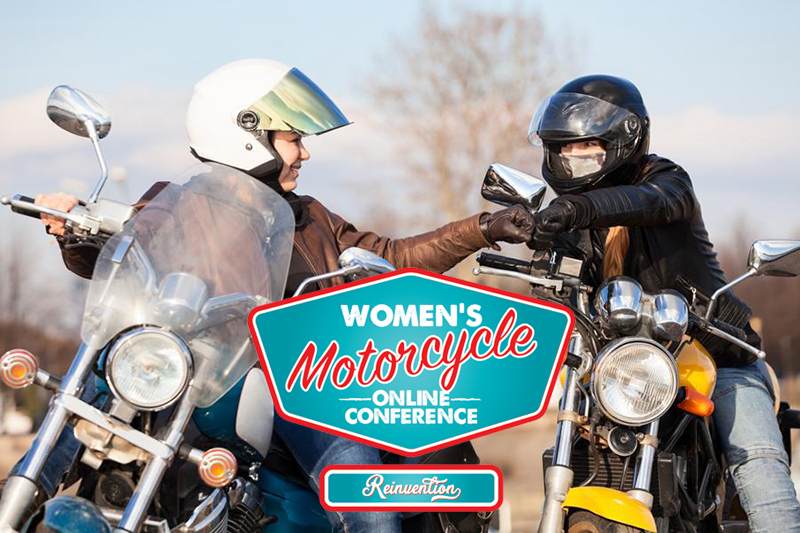 Amidst the uncertainty surrounding the fate of all mass gatherings for the foreseeable future due to the COVID-19 pandemic, the global motorcycling community is coming together in new and interesting ways to keep the spirit of motorcycling active. We are excited to share how our own Alisa Clickenger and her company, Women's Motorcycle Tours (WMT), is doing just that with its new virtual conference, Women's Motorcycle Conference Online. On April 17–18, 2020, the inaugural event will feature more than a dozen workshops and panel discussions centered around the theme reinvention.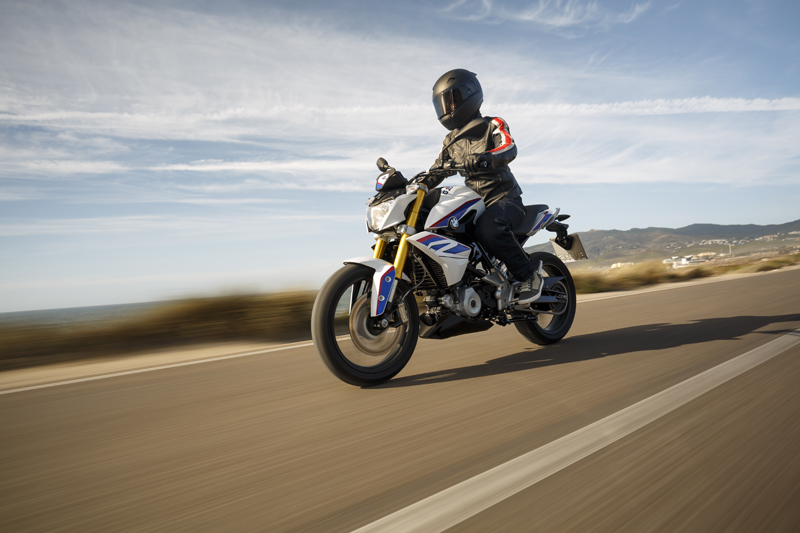 For a small registration fee (use code WRN20 for a 25 percent discount), anyone interested in the motorcycle lifestyle can gain access to more than a dozen female industry powerhouses who will be leading workshops and panel discussions that support WMT's mission: to bring women riders together under the founding principles of unity, community, and the freedom of the road. The creation of the Women's Motorcycle Conference Online continues this mission to build a strong and thriving community of women motorcyclists from every corner of the globe, representing all disciplines of riding within the current "stay-at-home" landscape.
"As part of the new normal in the powersports industry, I can definitely see this type of gathering becoming a regular event. Apropos, then, that our first conference's theme is reinvention," says Clickenger.
Registrants of the WMCO will be able to interact with fellow riders and presenters over a two-day period in a way that is comfortable, convenient, and community-minded. The schedule is structured, but workshop attendance is flexible, and registrants can choose to join one, several, or all of the workshops offered throughout the weekend for one low price.
I am looking forward to my own session called "Becoming a Self-Sufficient Motorcyclist: Empowering Your Moto-Self." Join me on Saturday at 5 p.m. EDT to share about taking charge of your own motorcycle dreams and desires. I'll talk about caring for and maintaining your own motorcycle, preparing for the ride; Ill offer insights on becoming a responsible motorcyclist, and I welcome you to share your experiences of becoming empowered as a motorcyclist. If you would like to ask a question or offer your story prior to this event, please email them to me at: Tricia@WomenRidersNow.com.
Other presenters of the WMCO include a host of Women Riders Now leaders and contributors, including Porsche Taylor of Black Girls Ride; Brittany Morrow of RocktheGear.org; Kirsten Midura, founder of Engines for Change; Jan Plessner of ACTION Recruiting; Wendy Crockett, 2019 Iron Butt Rally champion; Dee Jones (Momma D), author of 50 States of Consciousness; and Shana Slettedahl, Product Specialist at Polaris.
These industry powerhouses and others will be covering a range of topics focused on reinvention, stretching boundaries, and creating a new normal as women, community members, and motorcyclists. WMT's Women's Motorcycle Conference Online: Reinvention will include roundtable discussions, focused workshops, an author's corner, a meet and greet on Friday night, and online networking time for all registered lady riders to get to know each other.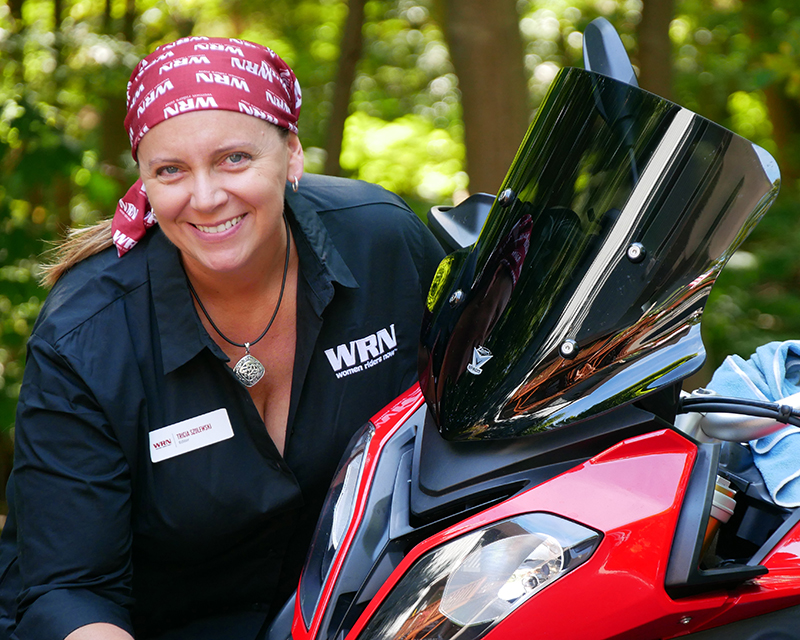 Be sure to catch an expert panel discussion called Rolling Up Our Sleeves: Maker's Corner on Friday at 6 p.m. EDT. This session is being moderated by Joanne Donn, founder of GearChic and includes a panel of women "makers" who will have an opportunity to present their products and talk about their personal experiences. Designed to inspire other ladies to follow their own dreams and see that all things are possible, it should be an interesting discussion! Presenters include Debra Chin from MotoChic, Ginger "Gigi" Damon of Gigi Montrose Moto Couture, and Laura Smith formerly ofWorse for Wear, a riding jean apparel company she founded that has since gone out of business.
On Saturday at 2:30 p.m. EDT, Clickenger herself will be joined by women who have successfully navigated the ups and downs of riding after a crash in a panel discussion called Building Confidence After a Crash. Presenters include Brittany Morrow; Brittany Easter from Amped Racing; Shiree Cano, Founder of SheeMotos; and Lori "Killgurl" Cannon from Killgurl.com.
Clickenger says, "I am humbled that so many female leaders in the powersports industry stepped up right away to join our unprecedented online event. That these busy women are so generous with their time and willing to join with me to inspire and uplift other lady motorcycle riders is exactly why I love what I do and why I keep on doing it. This is what true community is all about."
The WMCO welcome presentation kicks off at 2 p.m. EDT Friday, April 17, 2020. Click here for the complete list of events and register for Women's Motorcycle Conference Online: Reinvention. (Be sure to use code WRN20 for a 25 percent discount.) We are excited to meet you!
Related Articles
Women Riders Now Expands Leadership Board with Three Key Influencers
Riders Celebrate at International Women amp; Motorcycling Conference