This May, Harley-Davidson will celebrate the 2nd Annual Women Riders Month, which aims to inspire women everywhere to get behind the handlebars of their own motorcycle and discover adventure and freedom on two wheels. Last year, for the first time, Harley-Davidson declared May to be Women Riders Month to inspire dealerships around the world to encourage women to ride or get to into motorcycling by hosting rides and parties that honor women riders the fastest growing demographic in the motorcycle industry since 1990.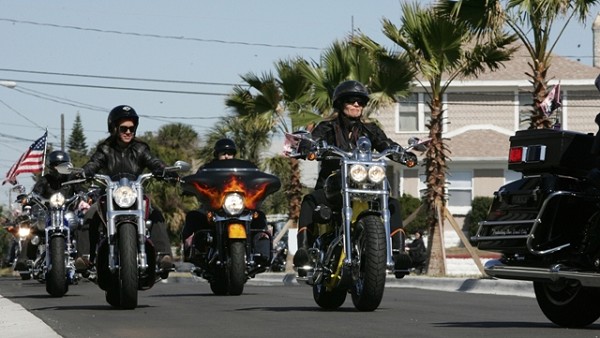 "We know thousands of women around the world have been thinking about embracing motorcycling, but have never twisted the throttle of their own Harley," says Leslie Prevish, Womens Outreach Manager for Harley-Davidson Motor Company. "Women Riders Month aims to open the door for women to take that first step toward experiencing this exhilarating sport for themselves, as well as celebrate the thousands of women whove already taken life by the handlebars."
Women Riders Now was the
was the first media outlet
to report on a very special event happening as part of Women Riders Month called Celebrate Women Riders where women from around the world will join together in Harley-Davidsons hometown of Milwaukee on May 22 and 23, 2010. WRN first learned of the event last August at the AMA Women and Motorcycling Conference in Keystone, Col., and has been keeping readers informed of details as theyve become available.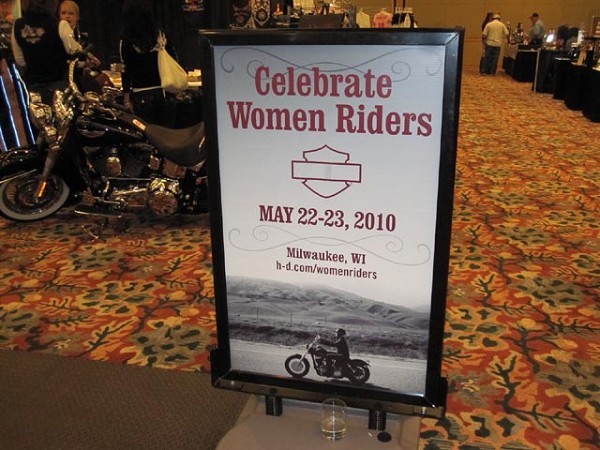 The Motor Company has just released its schedule of activities set to take place at the Harley-Davidson Museum. The two-day event is open to the public and to all brands of motorcycles. Activities include:
– Group Ride and Downtown Street Party: On Saturday, May 22, ride alongside hundreds of other motorcyclists celebrating women riders. The Group Ride will start at the Summerfest Grounds and finish at a downtown street party, featuring live music, food and more motorcycle fun. Women and men interested in joining the group ride can register at the link at the end of this story.
– Live to Ride, Ride to Shop: For those who want to shop, several businesses in the Milwaukee area are offering special discounts and deals for registered participants.
– Motorcycle Demos: Take one of the new 2010 Harley-Davidson models out for a test ride.
– Thrill of the Throttle Ride: Not a rider yet? Hop on this cool, stationary Harley to get the feel of a V-Twin and shift through the gears. No motorcycle license required.
– Interactive Seminars: Attend a seminar to learn about Health/Wellness, Self Defense, Yoga, Bicycle Fitment, the proper technique to pick up a dropped motorcycle and more.
– Fashion Show: Featuring Milwaukee firemen as runway escorts, see the latest in Harley-Davidson fashions including the Pink Label Collection gear and apparel in which a portion of the proceeds are donated to the Breast Cancer Network of Strength.
– Bike Blessing: Get your motorcycle blessed for the ride home.
– T-CLOC Pre-ride Inspection: Have a Harley-Davidson motorcycle expert help you check your bike for spring riding.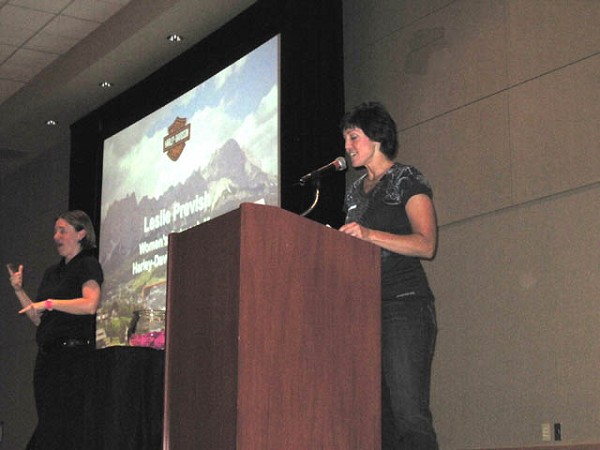 The hometown celebration continues with the Wisconsin Products Passport Ride on Saturday and Sunday featuring several stops throughout the city of Milwaukee and surrounding areas, which will give riders a taste of Wisconsin. Riders will hit up unique places in Harleys hometown, including Alterra Coffee, Usingers Sausage and Palermos Pizza, and sample the local fare to enter to win prizes, including a special Pink Label Collection leather jacket.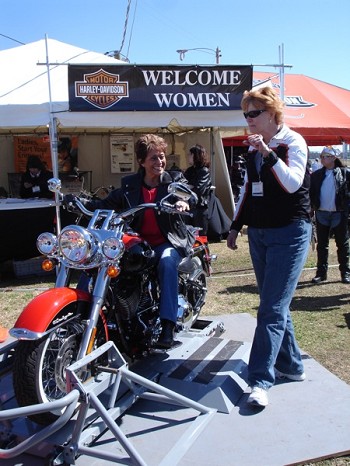 Registration and Schedule
For more details and to register for the Women Riders Month 2010 event visit Harley-Davidson.com/womenriders. Registration is $35 until May 16. After May 16, the registration package can be purchased online and onsite at the H-D Museum for $45 and includes:
– Commemorative Charm
– Free Admission to the H-D Museum
– Participation in the Milwaukee Group Ride
– Participation in the Wisconsin Products Passport Ride
– Local Merchant Discounts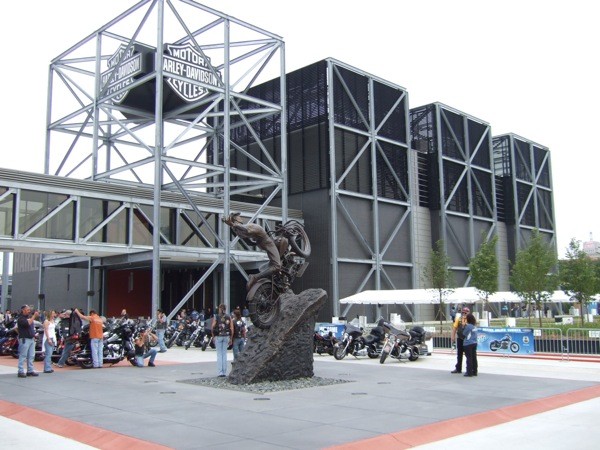 WRN has learned that there will not be a specific vendor are as many companies have inquired about setting up a booth at this event. Harley-Davidson wants to encourage women to shop for merchandise at area Harley dealers as well as at the local merchants that are offering special deals for registered participants.
Worldwide Celebrations
Milwaukee isnt the only city celebrating Women Riders Month. Harley-Davidson dealers around the world as far away as Aruba and Korea are celebrating in style this May by hosting womens rides, activities and parties on behalf of women riders. Women interested in learning more about riding, or those interested in celebrating the camaraderie of the sport can head to their local Harley-Davidson dealership. To find the details on Women Riders Month activities in your area, check out the Womens Event Calendar at Harley-Davidson.com/womenriders.
Related Articles
Celebrate Women Riders Event Details Now Available