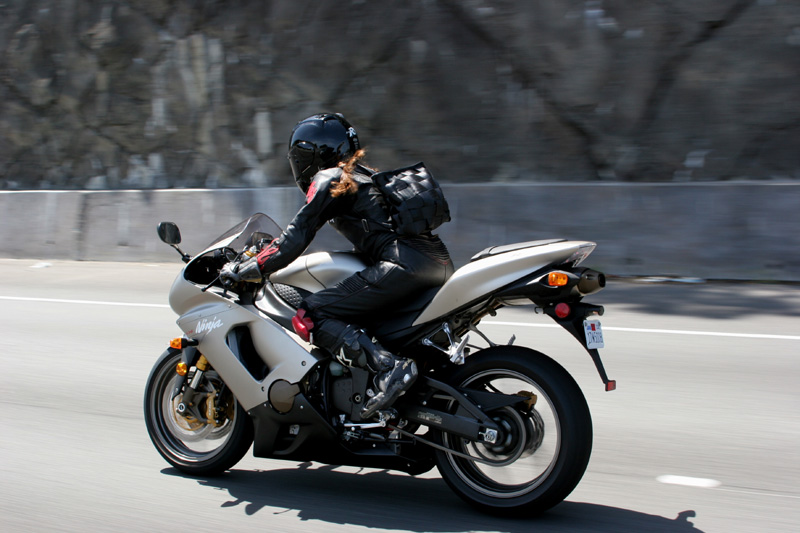 Spring marks the start of riding season and an upswing in the number of riders on the road. In an effort to help reduce the growing amount of traffic collisions involving motorcycles, multiple motorcycling support agencies and federal delegates joined forces at a recent event held at the U.S. Capital to promote May as Motorcycle Safety Awareness Month. Agencies include the bipartisan Congressional Motorcycle Caucus, Motorcycle Industry Council (MIC), American Motorcyclist Association (AMA), and the Motorcycle Safety Foundation (MSF).
Secretary of Transportation Mary E. Peters commented, "As a biker myself, I know motorcycle safety begins and ends with riders taking personal responsibility. That means proper training, proper gear, and a DOT certified helmet every time you ride."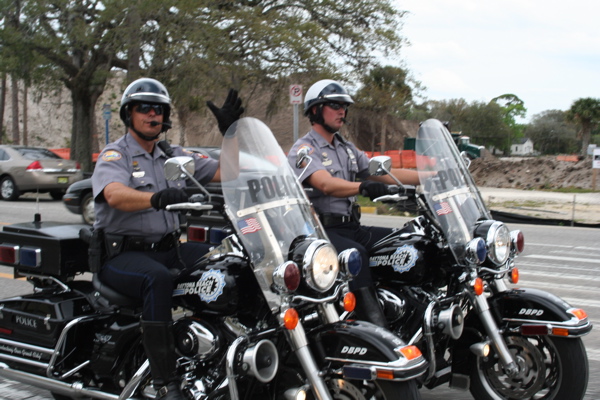 Motorcyclists are encouraged to take an active role during Motorcycle Safety Awareness Month:
1. Get Trained and Licensed – Take a rider course and obtain the appropriate riders license from your state.
2. Wear Protective Gear – Wear proper protective riding gear, most importantly a helmet made to Department of Transportation standards.
3. Dont Drink and Ride – Ride unimpaired; never drink or use other drugs before getting on a motorcycle.
4. Ride Within Your Limits – Stay within your personal limits, never ride faster or farther than your abilities can handle.
5. Be a Lifelong Learner – Return regularly for refresher riding courses.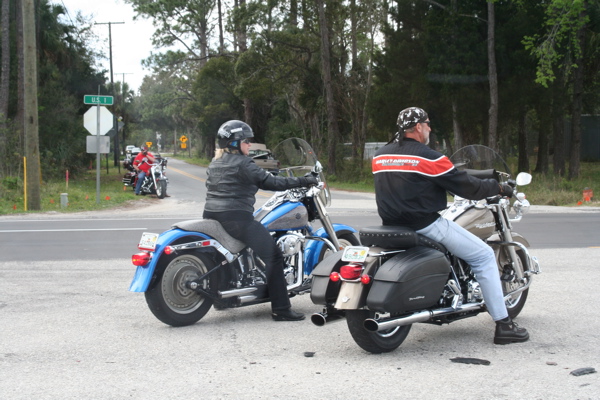 "Improving the safety of our nations 16 million motorcyclists involves not only the riders awareness of risk factors and taking appropriate precautionary measures," said MSF President Tim Buche, "but its also incumbent on car and truck drivers to be on the lookout for motorcycles and share the road responsibly. Especially now that riding season is in full swing."
The following messages are for car drivers and other motorists:
1. Please Look for Motorcyclists – Use your eyes and mirrors to see whats around.
2. Focus on Driving – Hang up and drive, put down the food, the pet, the personal grooming gear, the CD, and the reading material and save it for later.
3. Use Your Turn Signals – Signal your intentions. Its also the law.
4. Give Two-Wheelers Some Room – Dont tailgate or get too close side-by-side.
5. Keep it in the Car – Dont throw trash and cigarettes out the window, and securely lash down cargo that can fall out on the road and be a deadly hazard.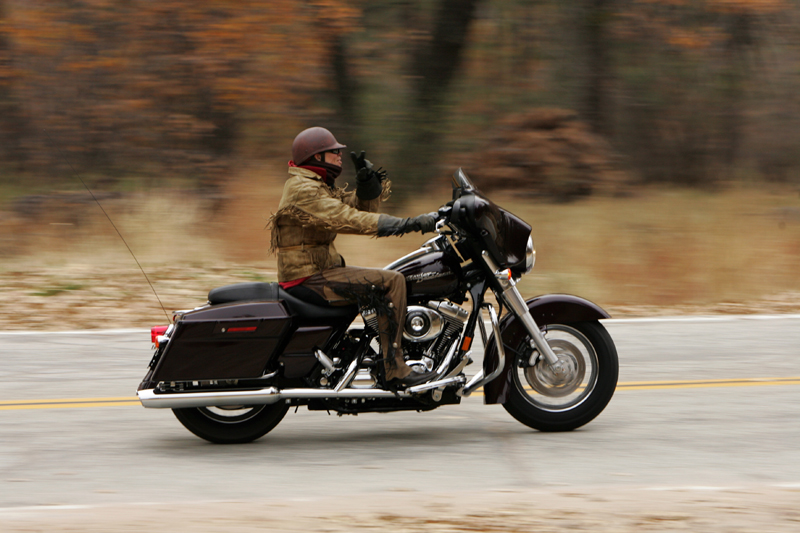 Speaking on behalf of the AMAs 290,000 members, American Motorcyclist Association President and CEO Rob Dingman said, "I strongly encourage motorcyclists everywhere to re-familiarize themselves with the basics of safe and responsible riding to get the most out of every trip and arrive at their destinations safely. But it is not only motorcyclists who need to hear our safety message today. Far too many motorcycle crashes are caused by inattentive car drivers who pull into oncoming traffic, often turning into the right-of-way of approaching motorcyclists. With the popularity of motorcycling at an all-time high in America, these crashes often injure or take the life of a friend, family member or co-worker. We urge everyone, no matter what you ride or drive, to focus on the task at hand and be aware of traffic around you, in particular motorcyclists."
For more information visit MIC.org, AMA-Cycle.org, and MSF-USA.org. Non-motorcyclists should visit ForCarDrivers.com.