Women Riders Now continues to hand out free stuff with its Ultimate Giveaway, and this month were giving away a Skwoosh Gel Seat valued at up to $79.99. Gel seats are placed on top of your existing motorcycle saddle to provide increased comfort.
Skwoosh cushions, available in several sizes, feature a unique Independent Comfort Suspension (ICS) system. By functioning like the independent suspension in a car, the ICS system dampens vibrations and increases comfort for the rider and passenger.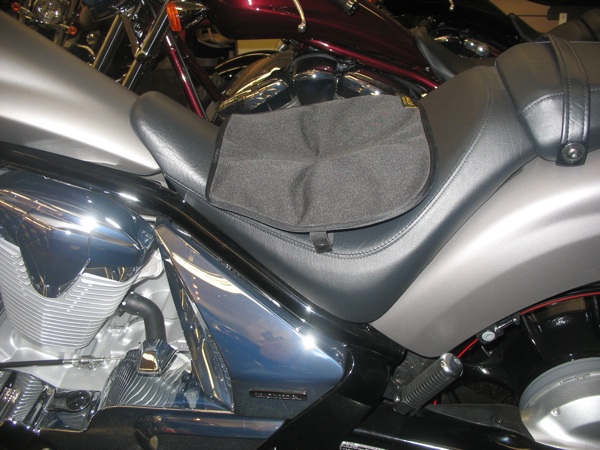 Skwoosh motorcycle gel cushions are backed by a warranty and retail for $39.99 to $79.99. There are several sizesavailable to fit mostmotorcycles. The winner of this giveaway can choose the cushion he or she wants at a value of up to $79.99. Read our story on the Skwoosh Gel Seat here.
How To Enter
Heres how to enter to win the Skwoosh Gel Seat. There is one winner in this contest. To enter to win this prize, you must be the 55th email with the correct answer to this question:
On 11.27.2009, we posted an article by Teri Conrad in Reader Stories on Women Riders Now. What magazine is Teri currently the editor in chief of?
Email your answer and your first and last name, mailing address, and telephone number to info@womenridersnow.com and put March Giveaway in the subject line. Failure to include all this information will render you disqualified. Emails must be received no later than Monday, March 28, 2011, at 12:00 a.m. If the 55th email does not contain the correct answer, we will choose the next email after that containing the correct answer.
For the complete contest rules, click here. If you are chosen as the winner of this contest, you will be required to sign a form stating you have read these rules before you are eligible to receive the prize. Good luck!