Harley-Davidson is calling March 2010 National Garage Party Month, a time when dealerships across the country will host Garage Party events. Harley-Davidson Garage Parties provide a fun, social environment for women to learn about the sport of motorcycling, as well as meet other women who are interested in riding. Dealers host the events year-round, but the Motor Company is declaring March as a special focus to bring national awareness to the events, which have encouraged thousands of women to learn to ride in the last few years.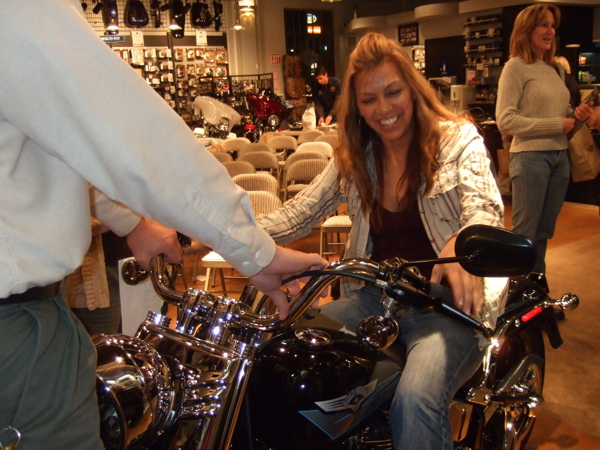 Harley-Davidson started hosting Garage Party events at dealerships throughout the country in 2005 to encourage women to embrace the sport of motorcycling. The growth of female riders has continued to rise over the last two decades. In 1990, women represented just 3 percent of riders, but according to recent data from the Motorcycle Industry Council, women riders now represent 12.3 percent of new motorcycle purchasers and 23 percent of all motorcyclists.
#8220;Garage Party events provide women with a no-pressure chance to learn, socialize and ask questions about Harley-Davidson motorcycles,#8221; said Leslie Prevish, women#8217;s outreach manager for Harley-Davidson Motor Company. #8220;Garage Party events are not only educational, but also an empowering experience for women, which is why they have been so successful. We know millions of women are interested in motorcycling, but don#8217;t know where to start, and we look forward to encouraging thousands of new women to get a taste of riding and learn how it can change their lives, like it has for more than a million women in the last few decades.#8221;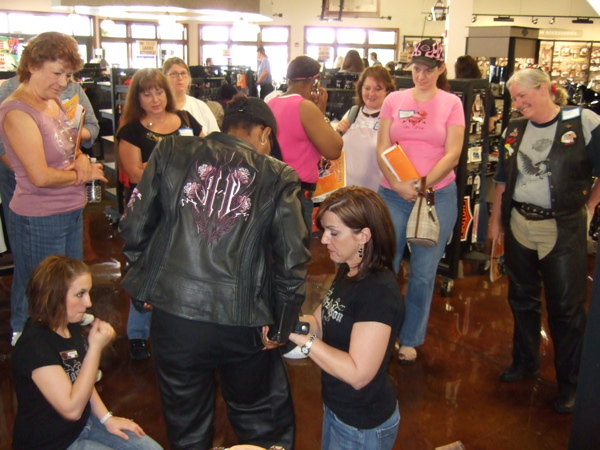 Garage Party events are fun and interactive, covering topics such as a review of the basic motorcycle controls, how to customize a motorcycle#8217;s style and ergonomics and how to gear up for a ride. Garage Party event attendees are organized into small groups, getting their first taste of the camaraderie that goes along with riding. Groups will visit four informational seminars, including:
– Motorcycle Orientation to learn the basic differences between Harley-Davidson motorcycle families.
– MotorClothes Merchandise to discover the important attributes needed in motorcycle gear.
-Customization to learn how to customize a motorcycle to reflect a rider#8217;s personal style and ergonomic needs, using Fit Shop that many dealers have.
-Self-Service to find out how just about anyone can handle the weight of a motorcycle, including an interactive experience on picking up a motorcycle #8211; for those who are interested in trying it out.
Between seminars, women get the chance to interact with each other, as well as hear from women who are already living their motorcycle dreams. The women-only Harley-Davidson Garage Party events are free for any woman looking to take the next step to get behind the handlebars. For more information about Garage Party events or to find an event in your area, visit Harley-Davidson.com/garageparty.