Chuckwalla Valley Raceway is proud to announce that Femmewalla 2015 registration is now open! Southern California's biggest women's track day event — actually, the nations largest womens track day event — will take place
once again
in Desert Center, California, on Friday December 11, 2015.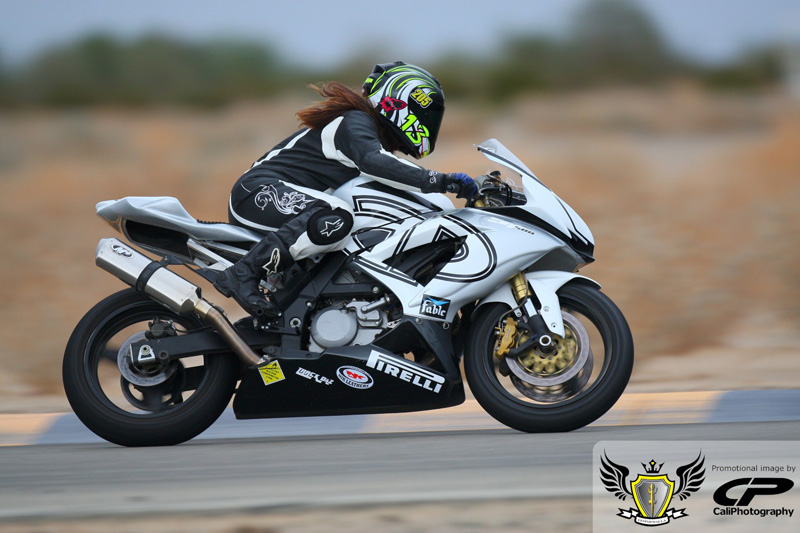 Last years event attracted more than 60 lady riders and raised $11,000 for The Unforgettables Foundation, a charity that helps with burial assistance to families who have lost a child. "I am grateful to have the ability to share a sport that I love so much with other women," says track owner Aimee Grana. "I know how intimidating riding on a racetrack can be/ I couldnt think of a better way to welcome more women to this sport while at the same time honor my Unforgettable Jessie by supporting such an incredible cause."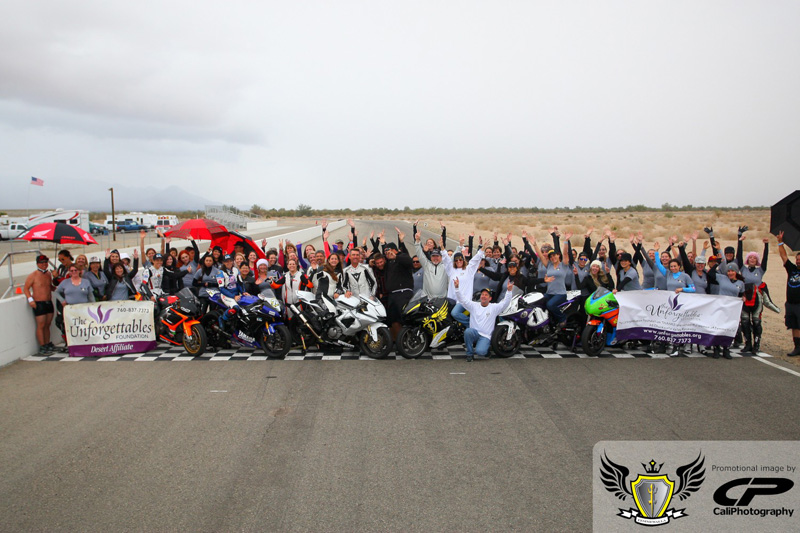 What started out as a private, closed track session for three riders back in 2010 has expanded into a full track day event attracting female riders of all skill levels. In addition to ample track time and special guests such as MotoAmerica pro racer Melissa Paris, Femmewalla is bringing back its very popular track side services.
Femmewalla attendees have access to top quality services such as expert instruction and two-up rides from Star Schools Jason Pridmore, one-on-one video coaching from Dale Kieffer of Racers Edge Performance, suspension setup with Andy Palmer of AP MotoArts, and photography services from CaliPhotography. All proceeds from these services will go directly to The Unforgettables charity.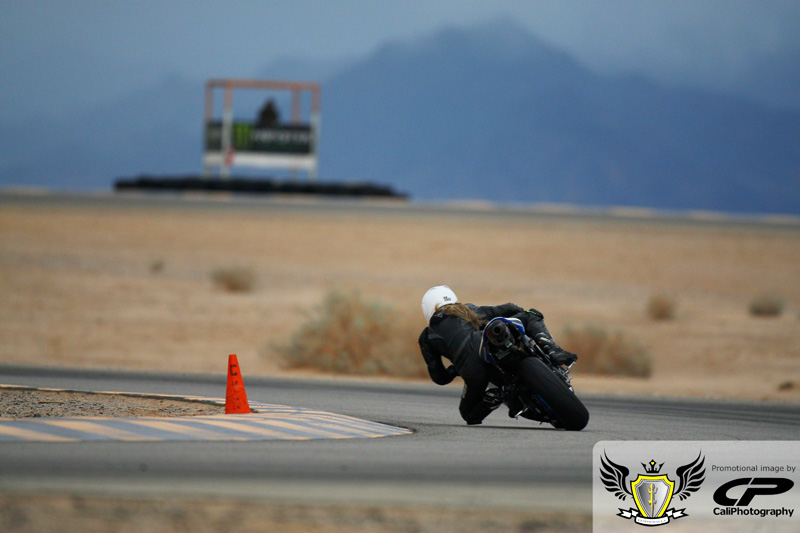 The famous Femmewalla raffle is also back with many fantastic raffle prizes provided by the Dainese D-Store of Orange County, Motion Pro, Jason Pridmores Star School, Cali Photography, and many more!
Watch the video from last years Femmewalla.
To register, visit
Femmewalla.com
.
Related Articles
Event Recap: Fun at Femmewalla 2013
WRN Sportbike Corner