As an alternative to his regular riding school, Keith Code is offering an advanced CODE R.A.C.E program that provides racer training under competitive conditions. The R.A.C.E (Race and Competition Experience) program offers a 2:1 student/coach ratio and guarantees intense personal attention and immediate feedback. Multiple sessions of on track riding include practice sessions, qualifying sessions, on track drills and an actual race between students each day.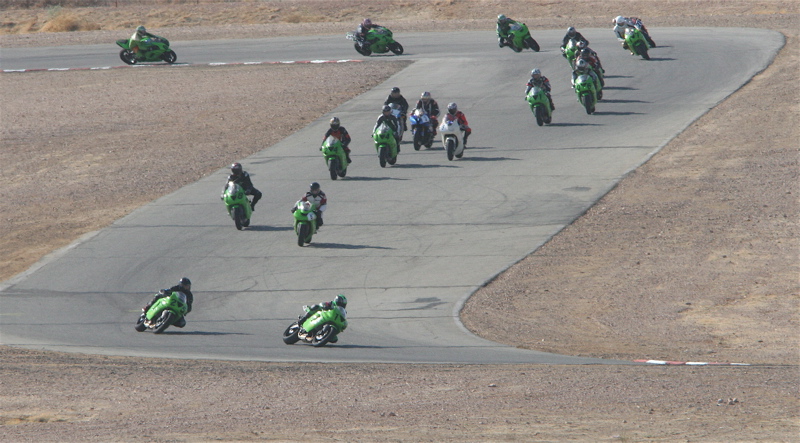 "I designed this school with the idea that riders can be timid about going racing and may not want to take the financial plunge without some firsthand experience with the whole racing environment which is what we provide in the lowest possible pressure setting imaginable," says Keith. During the two day R.A.C.E school, students work with the highly trained and energetic staff of coaches and practice "race starts," "braking and downshifting," and "radar lines," where a state of the art radar and readout system provides real-time feedback of corner and corner exit speeds.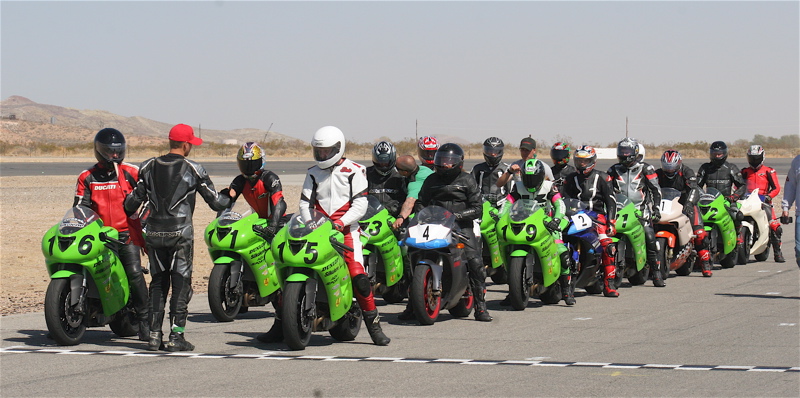 Also available during the entire duration of the school are a number of demonstration tools to be used by the students to promote and teach fundamental riding and racing techniques. Codes patented "Lean-and-Slide Bike" shows racers how far they can lean into turns, and teaches riders how to slide the rear tire while reducing the risks of high-siding. Braking drills, which allow students to explore the limits of braking, are conducted on the "Panic-Brake Bike." The machine allows students to lock up the front brake without fear of lowsiding the bike. Proper steering technique is illustrated by the "No Body Steering Bike," which demonstrates how a motorcycle steers.
Lap times are provided after each session so students can track their improvement and a video camera is used on track to help students review with their coaches what they are doing on-track. There are no rules about passing so riders get a real sense what it is like in a real race situation.
Students can bring their own bikes or ride one of the school provided 2007 Kawasaki ZX6Rs. Breakfast and lunch provided as well as snacks, water, and salt and potassium tablets to help with fatigue and hydration. "I recently attended the Code R.A.C.E. program," said student Robert Davis, "and want to thank them for an incredible experience. I have attended numerous schools and track days and this school was the most fun Ive had on two wheels. My coach, Misti, was outstanding! She really made the techniques seem simple and I improved immensely. Ill definitely be back for the next Code RACE school!"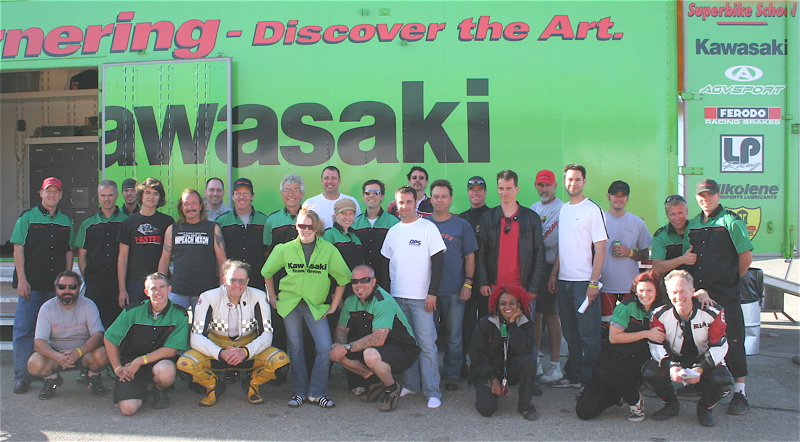 CODE R.A.C.E is 16 riders, 8 coaches and two days of extreme fun working on passing, starts, lines, drive, braking, turn entry speed, lap times, qualifying, body position, downshifting and real racing. The Streets of Willow Springs Road Course in Rosamond, California, hosts the next CODE R.A.C.E. on October 29-30 2007. For more information visit CodeRace.com or contact the California Superbike School office at 800.530.3350