Kawasaki Motors Corp., U.S.A. is the Presenting Sponsor of the 2007 Womens Motocross Association, Inc. (WMA) Championship. Top Team Green female motocross riders including Elizabeth Bash and Tania Satchwell will participate in the six-race AMA/WMA Womens National Motocross Championship which gets underway May 12, at Glen Helen Raceway in San Bernardino, California.
In addition, Kawasaki will sponsor the "largest womens race in history" #8211; the WMA Cup, which takes place in November at the Cycle Ranch MX Park in Floresville, Texas. Kawasaki will be involved in the WMA Nationals and the WMA Cup and will have a presence at all seven races.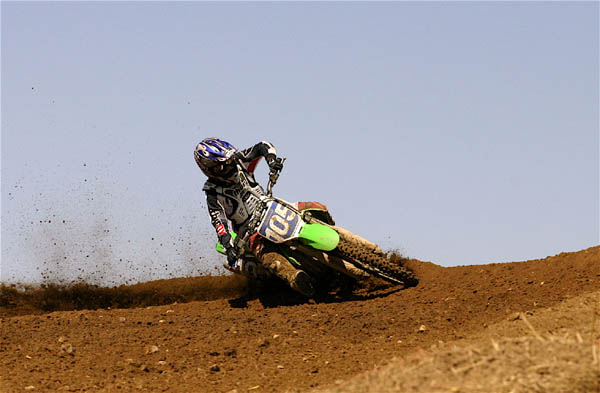 Special Kawasaki events will include: dealer appearances by Team Green riders and special activities within the WMA pits. "Our relationship with Kawasaki gets stronger every year and we are excited to continue to work with them this season," said WMA President Miki Keller. "Kawasakis commitment to women in motorcycling is strong and by supporting the Championship and the WMA Cup, they are helping to ensure racing opportunities for all women motocross racers. Additionally, their Team Green program helps female racers like 10-year-old Brandy Richards all the way up to past WMA Pro Champion Tania Satchwell."
"The WMA race series is a unique opportunity for girls and women to take their riding and racing skills to the next level," said Jan Plessner, Kawasaki Public Relations Manager. "The percentage of female Kawasaki customers continues to grow and positive role models like Elizabeth Bash and Tania Satchwell send inspirational messages to women everywhere."
The six-race series begins in Southern California and concludes in August at Steel City Raceway in Delmont, Pennsylvania. The 2007 AMA/WMA Women#8217;s National Motocross Championship Presented by Kawasaki schedule is as follows:
Rd 1: Saturday, May 12th #8211; Glen Helen Raceway (San Bernardino, Calif.)
Rd 2: Saturday, May 19th #8211; Hangtown MX National (Sacramento, Calif.)
Rd 3: Saturday, June 16th #8211; Budds Creek MX National (Budds Creek, Md.)
Rd 4: Saturday, July 21st #8211; Thunder Valley MX National (Lakewood, Colo.)
Rd 4: Saturday, July 28th #8211; Washougal MX National (Washougal, Wash.)
Rd 6: Saturday, August 25th #8211; Steel City Raceway (Delmont, Pa.)
WMA Cup: Wednesday, November 21st thru Sunday, November 25th – Cycle Ranch MX (Floresville, TX)
For additional information on race events and schedules, please visit WMracing.com.
About the WMA: Women#8217;s Motocross Association, Inc. (WMA) is an Oregon based company dedicated to the promotion and development of womens motocross with an emphasis on the promotion of womens professional motocross and creating opportunities for women professional racers. The WMA organizes and promotes the AMA/WMA National Motocross Championship which determines the Womens Pro Champion, and the WMA Cup #8211; the largest womens motocross event in history. In addition the WMA works with the media to create greater exposure for women#8217;s motocross. All WMA events are AMA Sanctioned.