Joan Krenning, the founder and CEO of DesignWraps Brand, has just hit 30,000 miles on her 2013 Harley-Davidson Street Glide appropriately named "The Freedom Glide." She has visited approximately 88 Harley-Davidson dealers and has ridden through 24 states since taking off on her 3-year motorcycle journey riding in support of American-made products.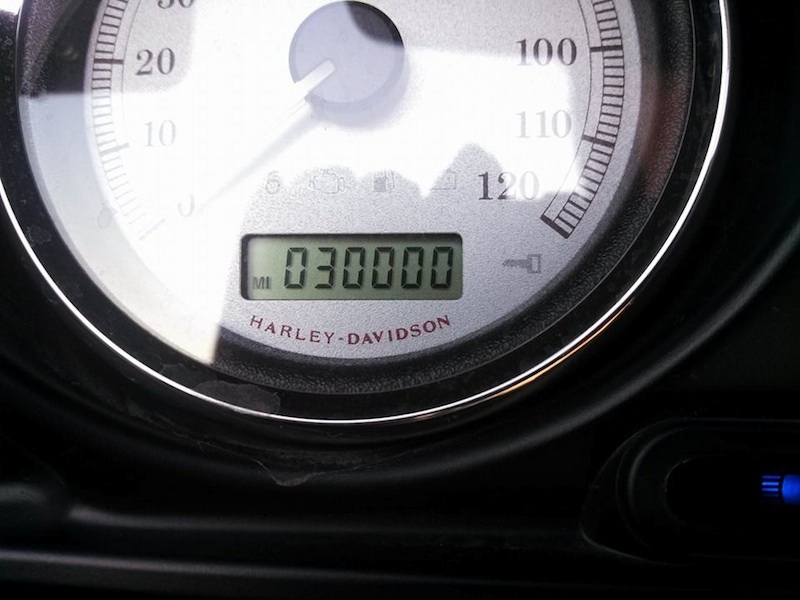 "Eight and half months, 30,000 miles!" was Joans comment on Facebook when posting this photo of her odometer. "I have met thousands of Americans. This country is a great country."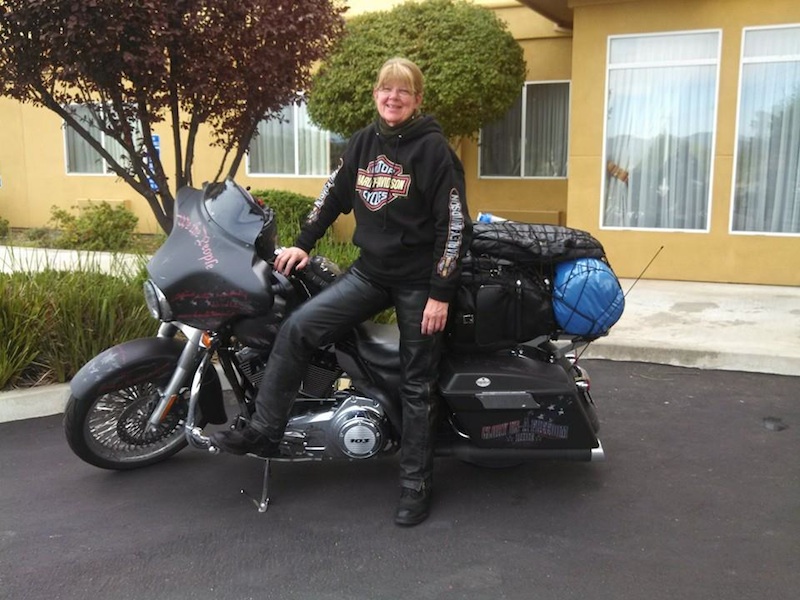 Joan continues to meet riders from all walks of life supporting her 36-month motorcycle freedom tour of America. While promoting sales for her company, DesignWraps Brands, Joan also promotes the purchase of all American made products and companies. Joans ride across America, called the "Glory US-A Freedom Ride," will also raise funds for charity, two of which are the "Grace Under Fire" whose vision helps female veterans help themselves, and Laura Klocks "Helping with Horsepower," whose vision helps design volunteer programs that empower, encourage, and raise funds for worthy charities.
Joan will be visiting dealers in California during the month of November. Shell be in Southern California the early part of the month and then move on to Sacramento. Shell end up in the Bay Area and then on to Arizona. Watch for her to come your way.
Joan goes by the road name "Lady Road Dog." Follow her Glory US-A Freedom Ride at the following links: Ladyroaddog.com
Facebook.com/LadyRoadDogJoanKrenning
Twitter.com/LadyRoadDog1
Designwraps.com
Read More on Joan Here
Profile: Joan Krenning, Lady Road Dog and her Freedom Glide
Joan Krenning: The Third Act
Charities
GraceAfterFire.org
HelpingWithHorsepower.com