Sharing the experience of riding with good friends is one of the most rewarding benefits for a motorcyclist. For women, especially, gathering together a few gal pals to ride and socialize with is an enriching and inspiring endeavor. If you've been thinking about starting your own
motorcycle riding club
, here are a few pointers to get your wheels rolling.
1
.
Define your club.
What's your vision? Do you want to take daylong and weekend rides through your local region? Do you want to focus on track-riding activities? Once you decide your focus,
research other clubs in your area
and find out what they are doing.
Ideally, you're starting a club because there is a need in the riding community that's not being met by existing clubs. To find out if thats the case, go online to research the events and gatherings in your community. Talk to the staff at your local motorcycle dealerships to find out what they know about other groups.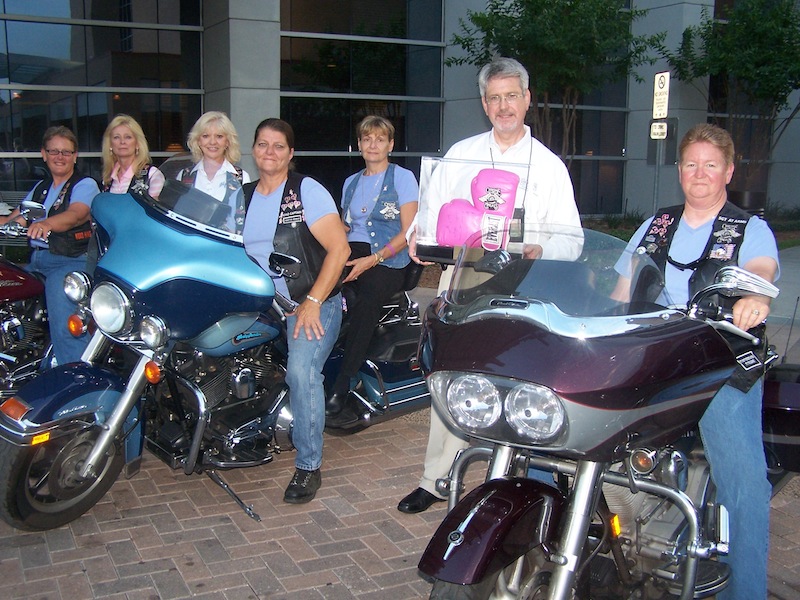 2. Refine your vision. Talk to your riding buddies and further refine your combined vision. Ask for firm commitments from volunteers to establish the sharing of duties and responsibilities. Be professional — establish club officers (president, secretary, treasurer, etc.) so that you can run organized meetings. The unwritten rule is that a minimum of six people is needed to start a club.
3.Decide on a name, logo and mission statement. Come up with a unique name, making sure it clearly states what your club is about but doesn't duplicate any other club's name or mission. Let the clubs in your area know your intentions to start a new organization. This is especially important in maintaining friendly relations between groups and avoiding stepping on any toes. Start working on a logo so that it can be incorporated into your newsletters, T-shirts and other marketing materials.
Next, develop a mission statement, and decide if you are going to be a charitable organization. The IRS has a special designation for not-for-profit clubs, called IRC 501(c)(7). It's best to consult with an accountant on any potential tax liabilities.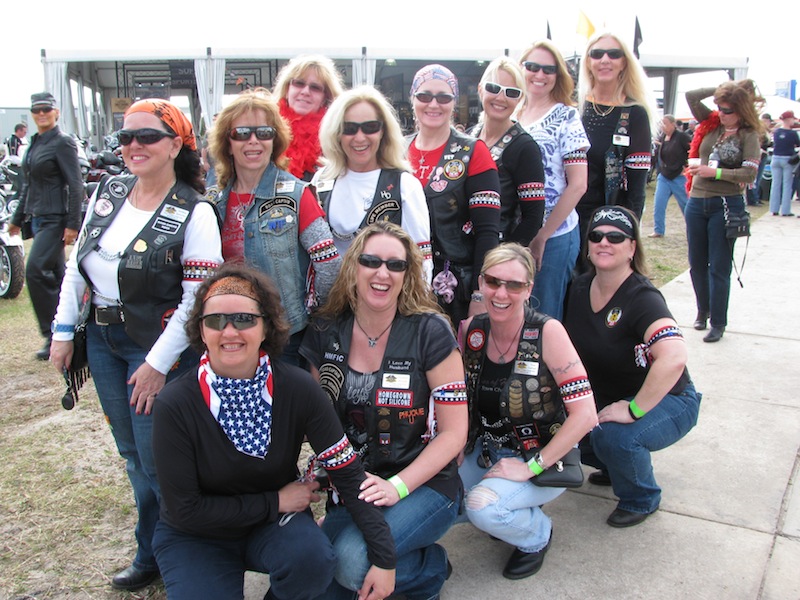 4. Determine your meeting schedule. Decide on a regular meeting place and time (monthly seems to work best for most clubs), and develop a dues structure. Make sure everyone pays the dues, even the president, treasurer and your best friend. It's important for everyone in the club to feel equal, and it shows you are willing to invest in your own endeavor.
5. Start promoting your club. Decide what best suits your goals in terms of marketing, be it a website, newsletter, or fliers to hang up at your local motorcycle shops. Local motorcycle shops are a really good resource, so develop a relationship with the sales people so they can steer new and existing riders to your club.
A shop's customer lounge can also be a potential meeting spot for your group. Ask about that. It's a win-win for both — your group has a place to meet, and the shop has female customers browsing the store before and after the meeting. See if the shop will offer a discount just for club members.
Other ways to promote your club include creating a Facebook page or establishing a MeetUp.com group. You can also reach out to women-focused businesses or organizations in your area to get the word out (health clubs, spas, nail salons, the local chamber of commerce, women's professional organizations, etc.). Whatever avenues your club chooses, just make sure that the person dedicated to your club's promotion has enough time to keep the airwaves updated. It is important to answer inquiries about club rides and events from potential new club members in a timely manner.
6.Consider joining up with the AMA.
Another consideration for your club is whether you want the club to be sanctioned by the American Motorcyclist Association (AMA). The charter fee with the AMA is $35 for a calendar year, and this is a good option for enthusiasts who ride together but arent really structured enough to host formal events. Event insurance coverage and some event promotion can be obtained through the AMA. Be sure to check their website (listed below under "Resources") to see if this option is right for your club.
Few things compare to gathering with like-minded people in pursuit of the same passion. Be proud of your ability to bring people together and your club's shared dedication to making your vision a reality. Most importantly, have a great time riding with your friends.
Visit WRN's list of national and regional women's motorcycle riding clubs here. This page can also be found through the "It's All About You" link on the WRN navigation bar.
Resources
AMA registration for Motorcycle Riding Clubs