Your motorcycle will be the biggest initial investment youll make. Here are some questions to consider: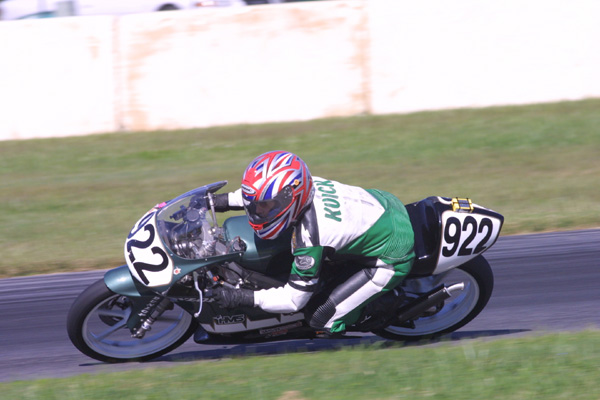 – How much money do you have to spend on that racing machine?
– Will you get a new street bike, or a used street bike that you covert to a race bike?
– Or will you get a previously raced bike that is prepped and ready to go?
Obviously, anything new costs more money, and there will be time and additional money needed for the conversion to a race bike. The time spent is on removal of street bodywork and other unnecessary items, as well as drilling holes for safety wiring and the fitment of race bodywork. The money is the cost of the race bodywork, clip-on handlebars and anything else you feel you need to put on your race bike.
More questions:
– Who will do this work? Are you going to do it yourself and/or have a friend help or will you pay someone to do it for you?
– Is there anything that you can buy used that would work for you just as well as if it were new?
Debras Advice: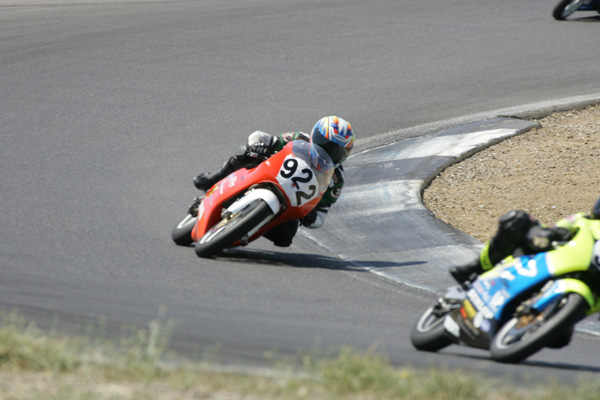 I would recommend getting a previously raced bike because the race preparation is already done saving much time and money. Understand that most used race bikes have been crashed, so dont be afraid to ask if it has. Make sure the frame and forks are straight and the front and rear rims are true (straight and without dents). What condition are the plastics in? Does it have a good strong motor and gearbox? How many miles are on the motor? Be sure to ask the previous owner if he or she can throw in spare parts that have been accumulated like sprockets, chains, brake pads, cables, windscreens, bodywork, whatever you can get. Racing can be expensive and every little bit helps.
If you have the opportunity to test ride a motorcycle youre interested in purchasing, take advantage of that. The motorcycle must fit you and be comfortable. If it isnt, check to see if it can be adjusted to fit you. Are the foot pegs adjustable forward, backward, up and down? The handlebars should be adjustable the same way. Remember that the seat can be changed.
Traction pads like Stompgrip are available to put on the tank for extra grip with your knees, and sometimes something simple like changing the handlebar grips can make a difference. Generally, women have smaller hands, so its important to get the correct reach for the clutch and brake levers. Adjustable ones are available. The same goes for the feet. The shift lever is usually adjustable. Be sure that your foot doesnt get in an awkward position while upshifting or downshifting. Will you go with street shifting – one down and five up, or GP shifting (reverse shifting) – one up and five down? I prefer GP shifting. It takes a bit to get used to, especially if youve been riding with street shifting for a while, but on the track its quite natural and youll eventually get used to it.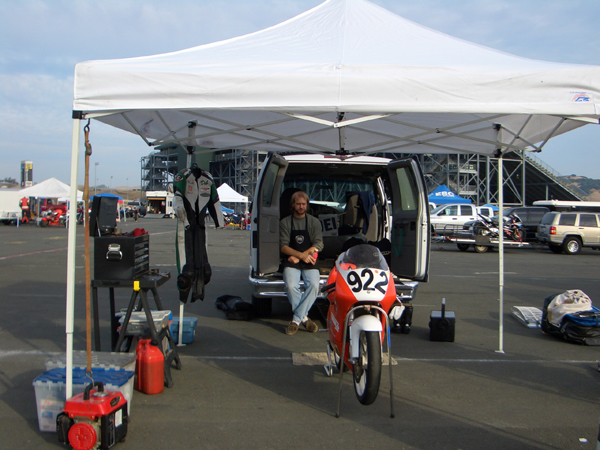 The above information can be applied to any bike you buy to race. The availability for parts will vary from bike to bike, so do some research, educate yourself and get that race machine of yours ready to compete!