Harley-Davidson is beginning an alliance with Shell Oil Products US that will soon place all 14,000-plus Shell-branded stations on the motorcycle makers online Harley-Davidson Ride Planner, where riders will find Shell V-Power premium gasoline. As part of this alliance, Shell also will be the exclusive fuels sponsor of the Harley-Davidson 105th Anniversary Celebration in August 2008.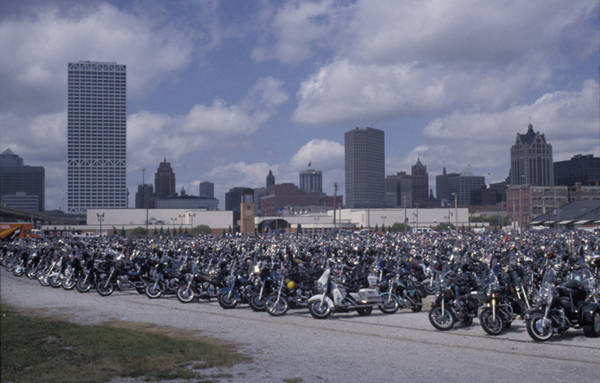 Larry Burch, vice president of Shell Retail, explains, "As a Harley owner and enthusiast myself, I know Harley owners are passionate about their riding experiences, just as our Shell experts are passionate about providing high-quality fuels and thats why I always use Shell V-Power. With Shell V-Power, I know Ill always have a good ride. Shell also has more locations coast-to-coast than any other brand and adding Shell to Harleys Ride Planner will help riders plan and enjoy their rides even more."
Harley-Davidsons Web-based Ride Planner allows any motorcyclist to pre-plan their trip utilizing an interactive map. The Ride Planner also identifies the locations of authorized Harley-Davidson dealers and soon, fill-ups at Shell-branded stations. While American motorists have long been able to look up Shell-branded gasoline stations on the Internet by city or ZIP code, Ride Planner soon will allow riders to identify the locations of all Shell-branded stations along any route. Riders will even be able to get an aerial view of the station and its surroundings prior to the trip. Riders looking for route suggestions should be sure to check out the roads overlay that will present highlighted routes on the map with an overview, rating and reviews by other riders.
As the exclusive fuel sponsor of the 105th Anniversary Celebration, Shell will join Harley-Davidson in marking the occasion through several soon-to-be announced activities. Harley-Davidson is expecting in excess of 100,000 Harley owners and enthusiasts to converge in its home town of Milwaukee, Wisconsin, for the Aug. 28-31, 2008 celebration events that cap the biggest anniversary ride in the companys history. Ride participants can follow one of 25 routes from 105 starting points across the country beginning Aug. 17.
"This is the first time weve teamed up with Shell and were thrilled to have them on board celebrating our 105th Anniversary journey," said Joanne Bischmann, Harley-Davidson vice president – licensing and special events. "Were also delighted to add a new level of service for riders to our online Ride Planner through the inclusion of Shell stations."
Harley-Davidson is also teaming up with Miller Lite, for the 105th Anniversary Celebration as the exclusive malt beverage sponsor carrying on a relationship between the two Milwaukee neighbors that dates back to Harley-Davidsons 90th Anniversary celebration in 1993.
"Were thrilled to have Miller Lite join us on our 105th Anniversary journey and are looking forward to a great celebration year," said Joanne Bischmann, vice president, licensing and special events, Harley-Davidson Motor Company.
Miller Lite will feature a national summer promotion highlighting the Harley-Davidson affiliation that will kick off in mid-May, 2008. The promotion will feature commemorative packaging, motorcycle giveaways, additional Miller Lite/Harley-Davidson branded merchandise that will be given away as part of the Miller Lite promotion and regional/local promotions and events.