(From Harley-Davidson Press Release)
Harley-Davidson will celebrate its 105th Anniversary in style as thousands of loyal Harley enthusiasts ride home to Milwaukee via 105 different official starting points and along 25 major routes across the country. The celebration will take place August 28-31, 2008, with several exclusive ticketed events, as well as many activities that are free and open to the public.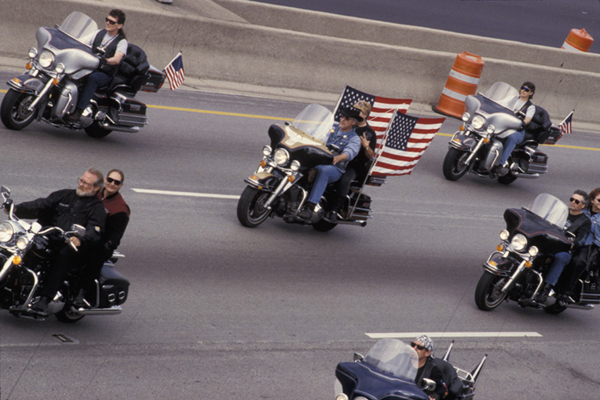 "Harley-Davidsons 105th Anniversary marks another milestone in a long and storied history which began with the creation of the first Harley-Davidson motorcycle in a modest shed in Milwaukee," said Jim Ziemer, Chief Executive Officer of Harley-Davidson, Inc. "But Harley-Davidson has always been more than a machine. Its the Harley-Davidson experience that will bring thousands of friends and family from around the world to celebrate together with us here in Milwaukee."
Ride it in
The 105th Ride Home will be the biggest Harley-Davidson Anniversary ride in history. There will be 105 unique starting points around the United States, each hosted by a Harley-Davidson Motor Company representative. The 105 starting points will all feed into 25 major routes bound for Milwaukee with an arrival date of August 28, 2008.
Live it up
In true Harley-Davidson style, there will be four days of non-stop activities planned throughout the city of Milwaukee. The events will be centered around the Milwaukee lakefront area with highlights including music, food and entertainment at the Summerfest Grounds, activities at the Harley-Davidson Museum, and a special Harley-Davidson exhibit at Discovery World. The Harley Owners Group (H.O.G.) will also celebrate its 25th Anniversary in style with an event at Miller Park.
Most events will be available to ticket holders only, but the Main Street Exposition at Veterans Park, an outdoor festival with music, food and entertainment will be open to everyone. This venue will also have free motorcycle parking and will be a perfect meeting and gathering place. There will be a celebration kick off and events at Harley-Davidson facilities in the area. And of course, the 105th Anniversary Parade will be a must see event.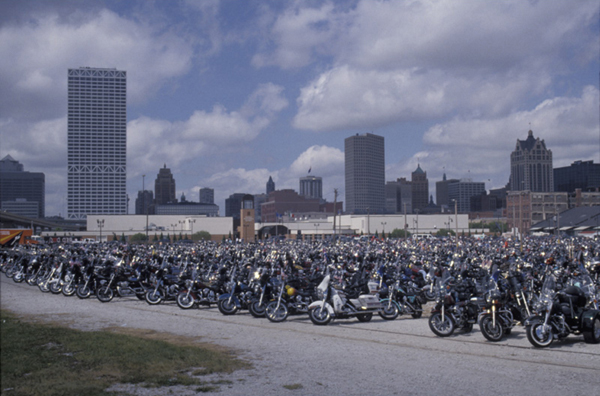 Order it now
Harley-Davidson 105th Anniversary Celebration ticket packages will go on sale August 15, 2007. Advanced ticket sales to H.O.G. members will take place August 1-15, 2007. The 105th Anniversary Celebration ticket package includes a signature 105th folio, laminated event ticket good for two-day entry to the Summerfest grounds and a one-time entry to the Discovery World Museum and special Harley-Davidson exhibit, event guide, Signature 105th Anniversary copper wristband, 105th Anniversary flag and American flag.
Those who purchase tickets before November 30, 2007 will be entered into two special drawings for entrance to two limited access ticketed events. Each early ticket purchaser will be entered into a drawing to win two Harley-Davidson Museum tickets for entry during the 105th Anniversary weekend and a second drawing for one 105th Anniversary Parade Pass. These drawings are being held due to the limited capacity for entrance into the Parade and Museum and are virtually the only way 105th Anniversary attendees can guarantee access to the Parade and the Harley-Davidson Museum during the event dates. Information on the Harley-Davidson 105th Anniversary Celebration is available at harley-davidson.com/105th