Let me start off by writing that I know saying VIN numbers is redundant. VIN stands for Vehicle Identification Number, so we are actually saying Vehicle Identification Number number. Funny, huh? It is common practice to call it a VIN number so there is no need to get anal about it. It is what it is and saying VIN number is common in the automotive and motorcycle fields when dealing with insurance companies and at the notary.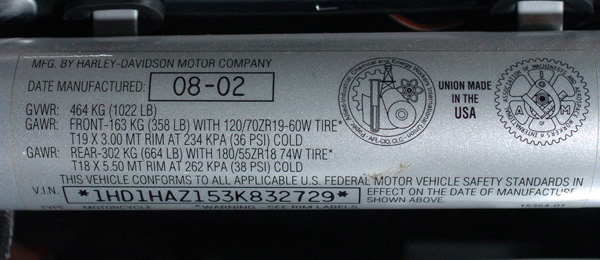 Now lets get to what those numbers stand for. The VIN on a motorcycle is made up of 17 digits and is located in two places on your motorcycle, on the engine case and on the frame. Its stamped into the frame and is also on a label on the frame. (1970 and later model motorcycles only have a frame tag.) The number sequence is broken down by digit. A chart explaining each digit is listed in your service manual. The numbers define:
1. model
2. year
3. engine displacement
4. country or plant of manufacturer
5. sequential production number (serial number)
Heres one breakdown of numbers. This VIN is from a 2000 Harley-Davidson XLH 1200:
1 HD 4 CH P 1 3 Y K 200062
1= this is the market designation. 1 means originally manufactured for sale within the United States. A 5 means for sale outside the United States.
HD= Manufacturer, in this case Harley-Davidson.
4= Motorcycle Type (1= Heavyweight, 901cc and larger engine displacement, 4= Middleweight, 351-900cc engine displacement)
CH= Model Designation. Every manufacturer has its own list, and it changes when the model changes significantly.
P= Engine Type (P=1200cc Evolution engine, M=883cc Evolution engine, 4= Twin Cam 96.)
1=Introduction Date and Special Models (1=Regular introduction date, 2=Mid-year introduction date, 3=California model)
3=VIN check digit (Can be 0-9 or X). According to Wikipedia, a check digit is a form of redundancy check used for error detection, the decimal equivalent of a binary checksum. It consists of a single digit computed from the other digits in the message.
Y=Model Year (Y=2000, 8=2008)
K=Assembly Plant (K=Kansas City, M=Missouri, Y=York, Penn.)
200062= Sequential number or serial number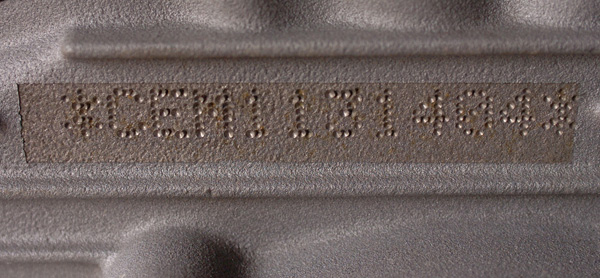 Your VIN number is also a security device making it easy to identify a bike that may have been stolen. Often a stolen motorcycles parts are sold separately so when a frame VIN does not match an engine VIN, its a tip off that the bike is either stolen or built from stolen parts. Reputable builders always keep on top of keeping VIN numbers accurate.
So why is it so important to know about your VIN? Besides having a built in security code, your VIN holds the history of the motorcycle. Think of it as your motorcycles social security number. The VIN identifies the motorcycle on its registration, insurance documents, accident reports, etc.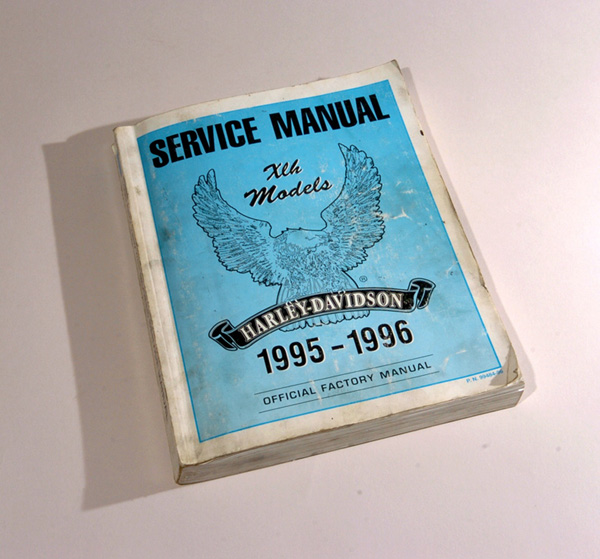 Its important to know the history of a bike when purchasing, especially a used motorcycle. Buying a used motorcycle from someone you dont know can be risky when previous owners arent forthcoming about a motorcycles past. Has it been laid down? Has it been in an accident? Has it been recalled? Has it been stolen or salvaged? VIN numbers are documented in accident reports, in stolen vehicle reports, in recall reports, and those records are available to the public.
When making an investment in a motorcycle, you need to do your homework. Take the time to check out the VIN number of a used motorcycle youre considering purchasing. If you suspect the bike has a checkered past, use the VIN to search appropriate public records.
Now that you understand a bit about your VIN, grab your owners manual and find out exactly what your VIN represents. Its fun and during the cold winter months can keep you connected to your bike.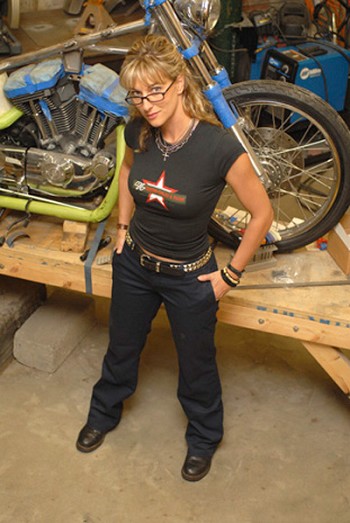 About the Author
Sara Liberte owns and operates RTs North Hills Cycle Inc. in Pittsburgh, Penn. Sara is the author of How to Repair and Maintain American V-Twin Motorcycles and is the creator of Garage-Girls.com, a Web site developed to encourage women to maintain a balance between their motorcycle and body. She also works as a professional photographer.
Related Articles
Buying a Used Motorcycle vs. New
More Get to Know Your Motorcycle Stories
Brakes Maintenance 101