Everyday Miracles is a very personal column for readers who want to explore the deeper meaning of life
.
Summer is the time for zapping weeds that grow in our gardens and lawns. Sure we can use a chemical to kill the rotten roots, but on this day I was feeling the need to pull them by hand forcibly uprooting these sinister shoots that have implanted themselves in my gorgeous green grass.
Pulling weeds in our gardens is not unlike pulling the weeds from the garden of our heart. The similarities are endless. The bucket full of weeds in the photo below is a metaphor for what my life looks right now. My bucket is full of character traits that are no longer serving me and those around me. I've pulled lots of weeds in the last few years and they're headed for the trash.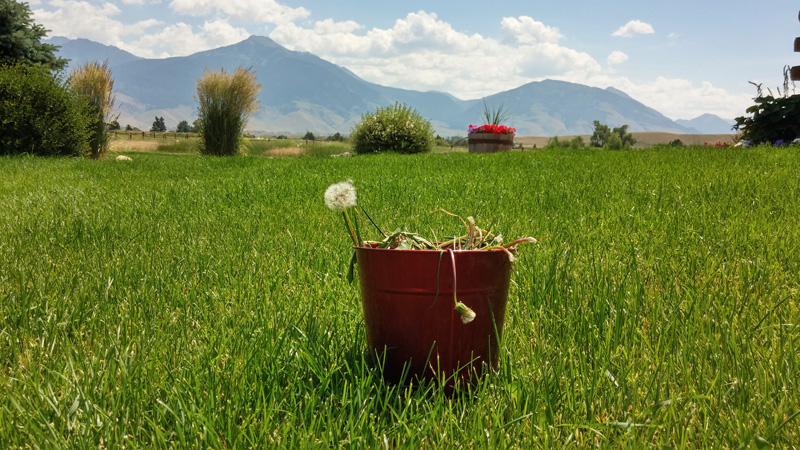 The first everyday miracle in the process of pulling weeds from your heart is identifying them. It's a big deal when you finally have that aha moment realizing a particular character trait ingrained in your personality is not working to the benefit of those around you. When you identify this sourness, you're humbling yourself to the process of transformation, and to me this is an everyday miracle because most people can't do this, won't do this, or will never do this.
The result of all my weed pulling is a life I've always wanted, one I thought was unattainable. My heart is filled with more love, joy, peace, patience, kindness, goodness, faithfulness, gentleness, and self control, and all this leads to a better relationship with myself, which leads to more enjoyable relationships,better quality friendships,and contentment with everything around me.
The nine character traits listed above are the fruits of the Holy Spirit, and just like in nature, when the weeds are gone, fruit begins to sprout.
If you're the kind of person who is always blaming others for your life not working out, or you wonder why you can't keep a boyfriend or girlfriend, spouse, friend, or riding partner for very long, or you find yourself bothered, offended, or hurt by others, I urge you to start identifying weeds and begin the process of pulling them from your life.
Some of most common weeds found in the garden of our hearts are: anger, resentment, blame, shame, guilt, worry, anxiety, insecurity, pride, self-loathing, greed, envy, and jealousy.
To begin the uprooting process, be aware of these five characteristics of weeds both in the ground and in our heart.
1. Weeds sometimes are hard to identify.
For a lot of us, the biggest, most vibrant weed in our garden of our heart is our ego: thinking we're more important than we are; basing our identity on who the world says we are through things like our jobs, how much money we make, the size of the house we live in, etc.
Pull that bright ego weed right away, the part of it that is controlling you both physically and mentally, and in its place plants seeds of humility.
2. Weeds get masked as good intentions.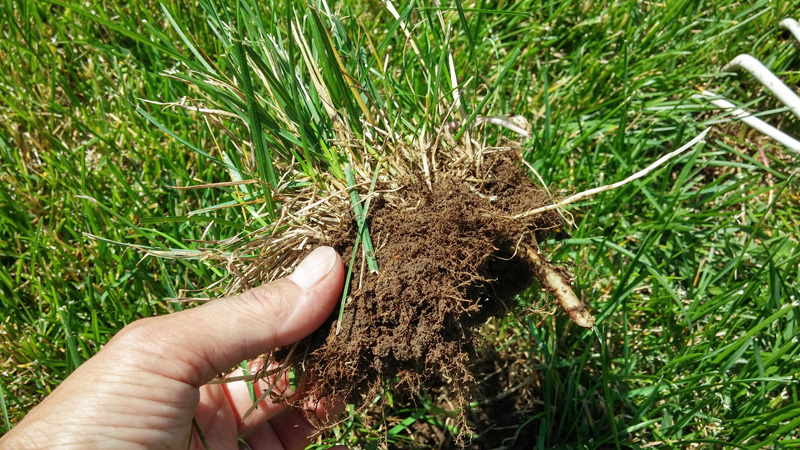 An example of this good intention weed can be a person who helps others for the benefit of him or herself. This person thinks she's doing right by others, but really she is only doing good so she can show off in some way that she's helping others. The photo above is a perfect illustration of this kind of weed. Its root is thicker than the fine roots of the good grass, and below ground the selfishness is evident by the roots nature to stand alone. Above ground, its brighter, larger, and more showy. In life, this weed of counterfeit selflessness is actually filling a void in her heart.
Pull the weed that attracts you to others for selfish reasons, for how they make you feel, and for adding another notch on our scorecard. Then plant seeds of self-love in your heart, followed by compassion for yourself. Once these fruit-bearing seeds take root and grow, the help you are called to offer will come from a place of surrendered and selfless joy.
3. Weeds overtake not intertwine.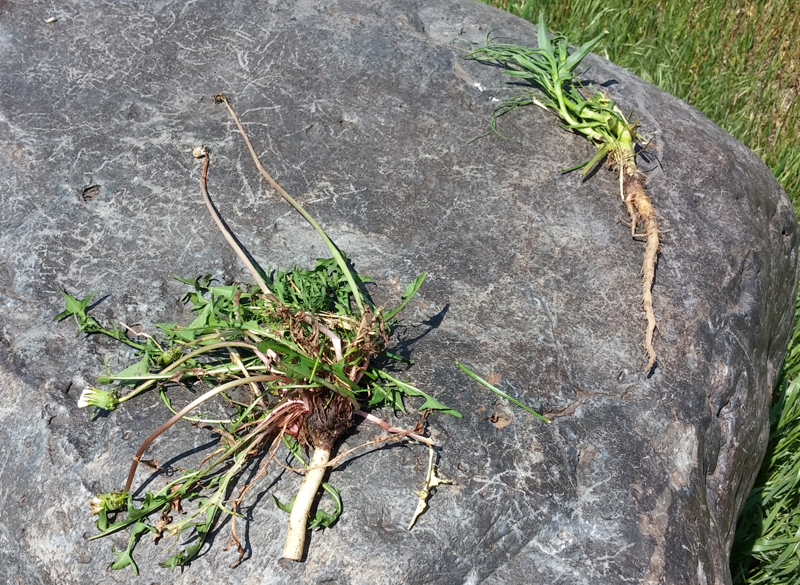 We all are called to love one another selflessly, to have compassion and care for others genuinely. This means our roots touch others' roots. We're not designed to stand alone in this world growing our own roots away from the world.
Pull this weed of fear that leads to self-preservation and self-protection as well as isolation from the true needs of others. In its place, plant seeds of kindness and empathy.
4. Pulling weeds can cause discomfort.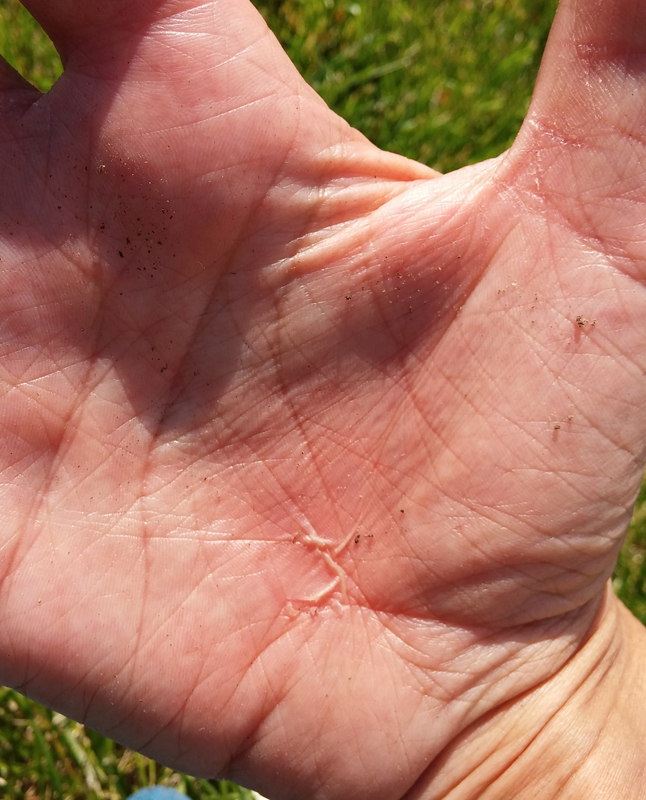 Uncovering and uprooting the weeds in our heart may cause discomfort as you adjust to life without the weed that youve gotten used to in your life. That is why it's so important to quickly progress to step number 5 on my list so we can heal swiftly from any temporary "blisters" that may result from this weed upheaval in our lives.
Anytime we break from habits or routines, there is a disruption. But disrupting the bad stuff has only good consequences.
5. Weed holes need to be quickly filled in.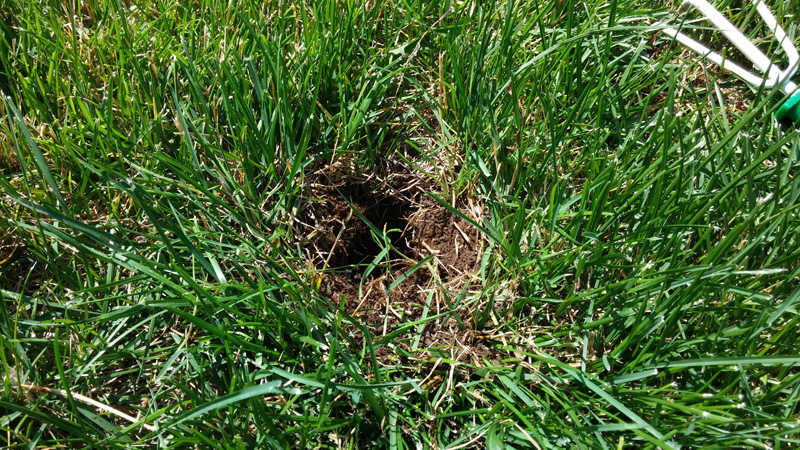 Just as in nature, when we pull a weed or bad character trait from our heart, the hole that is left is ready to be filled with something good. So for example, say you're pulling the weed of gossiping. If you pull that weed and stop calling your friends to gossip, you're now left with extra time. If you don't fill that time up quickly with seeds of something good—like doing charity work, reading a great self-help book like the Bible—you'll find yourself getting antsy and filling that time with another weed.
When you fill the hole with good behavior patterns, soon the other good characteristics you've planted and are watering will begin to help you root out the last bit of weeds that are left as these good seeds spread their roots to begin a new foundation in you heart. The everyday miracle is when you begin to see fruit from places where an old weed was once rooted.
Here are a few more reminders moving forward:
Reminder #1: Fertilize the new seeds you've sown.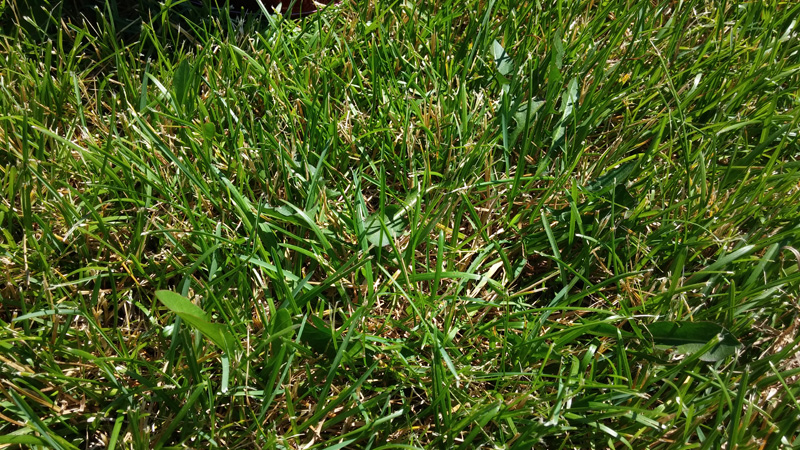 We must guard the new goodness we've sown into our heart by watering it with good routines and habits, like reading the Bible for encouragement, and spending time with people who possess the fruits of the Spirit in their character, or we'll be susceptible to the world's onslaught of negativity and bad seeds may begin to take root in our heart again. Before we know it the bad is pushing out the new goodness before it even had time to grow fruit.
Reminder #2: Water the new seeds.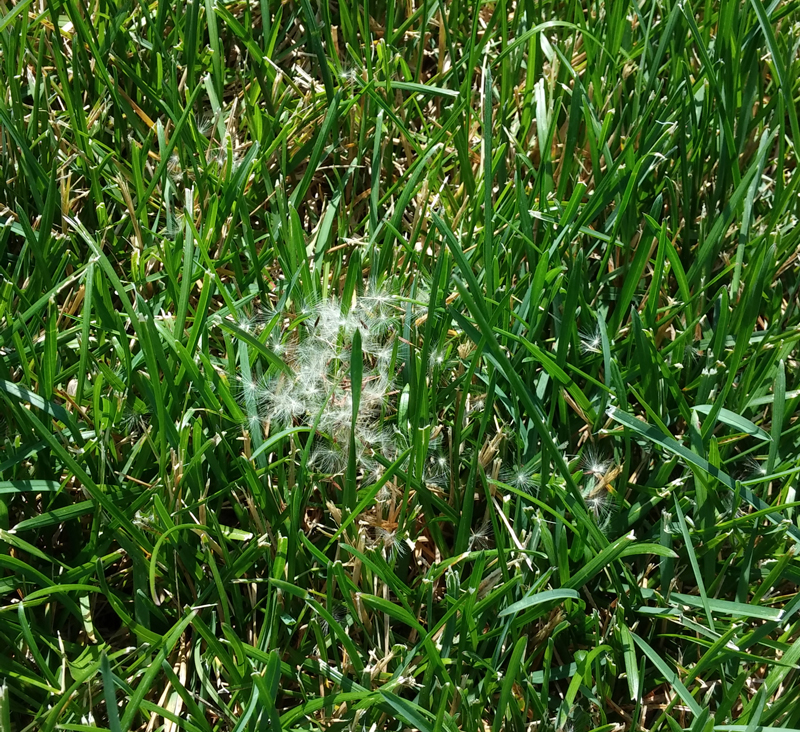 Our lawn or garden can be flourishing, not a weed in sight, but just as the grass is susceptible to a weed at any time, so in our lives can an attack come that can rock our peace. Be wary of tantalizing people and situations that can cause your newfound goodness and calm to be overcome. Continue to water and nourish the new seeds you've planted by find ways to share them with others. When you share them, the goodness comes back to you.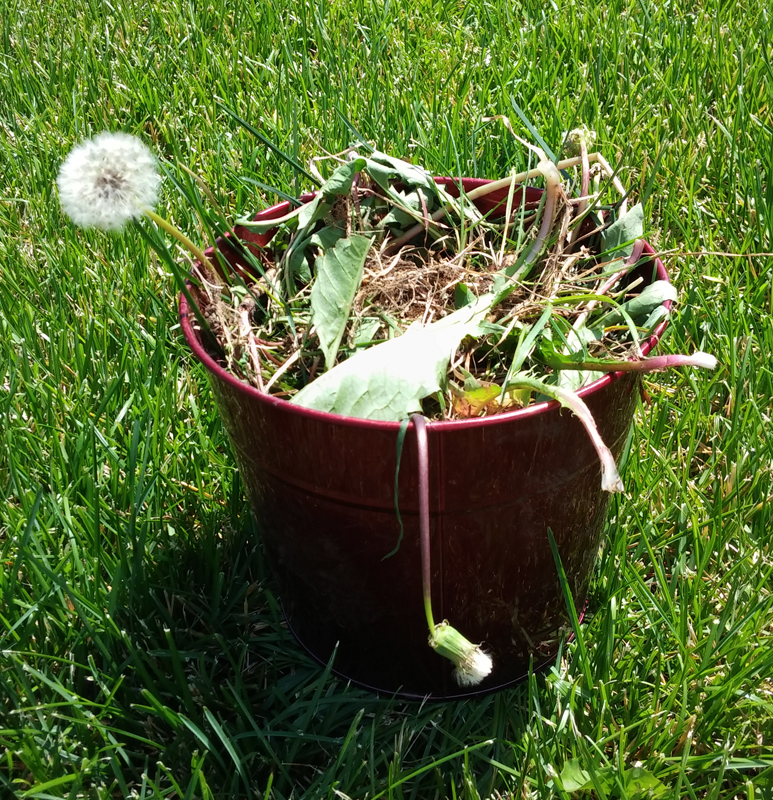 How full is the weed bucket of our heart right now? Do you have some more pruning to do in your spiritual garden?
I encourage you to read my column entitled
What Looking In the Mirror Can Teach Us
first explaining how to identify the weeds so that when you begin your weeding project, you'll have the tools to uproot them for good.
The most amazing everyday miracle to me has been witnessing the fruit of more love, joy, peace, patience, kindness, goodness, faithfulness, gentleness, and self-control in my own life. Sure weeds try to come back and take root—I'm human and we live in a fallen world—but I'm constantly fertilizing and weeding my new character traits while thanking God for these gifts he gave mankind.
How's your weed-pulling process? What kind of everyday miracles are you experiencing? I want to hear from you.
Please share your thoughts in the comments below. Thank you for reading and God bless you. About the Author
Genevieve Schmitt is the founder of WomenRidersNow.com. She was raised in a strict Catholic household, but in college the journalist in her starting asking questions of organized religion. By age 30 she developed a personal relationship with Jesus Christ. Her mission in life now is to share the life-saving message of the Gospel with others. In the summer of 2014, with guidance from the Holy Spirit, she started expressing her faith journey in this column, Genevieve's Everyday Miracles. Feedback from WRN readers has been overwhelming positive proving that people crave so much more. Want to know when I post a new Everyday Miracles story? Send an email to gschmitt@womenridersnow.com letting me know you want to be added to my Everyday Miracles mailing list.
Related Stories
Everyday Miracles: What Looking in the Mirror Can Teach Us
The Moment We Realize We are Loved