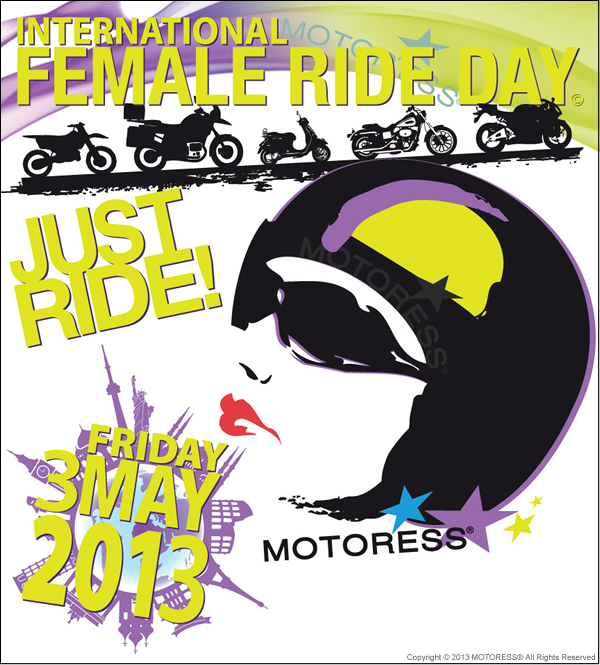 For the seventh consecutive year, women motorcyclists the world over are preparing to dominate the roads—and we don't want you to miss out! May 3, 2013, is International Female Ride Day, a time for women riders to take to the streets and bring awareness to their collective influence in the motorcycle community. The day, which lands on the first Friday in Mayeach year, kicks offWomen Riders Month, a time when many dealerships highlight women riders by holding female-only events.
How can you get involved in International Female Ride Day? Its easy! Simply follow the motto for this globally synchronized event and "Just Ride!" All this day asks of its participants is that they get out on the road and be visible—that includes women motorcyclists of all styles, ages, and experience levels (including scooter riders). Check with your local dealers and women riding groups to see if any events have been formally planned in your area.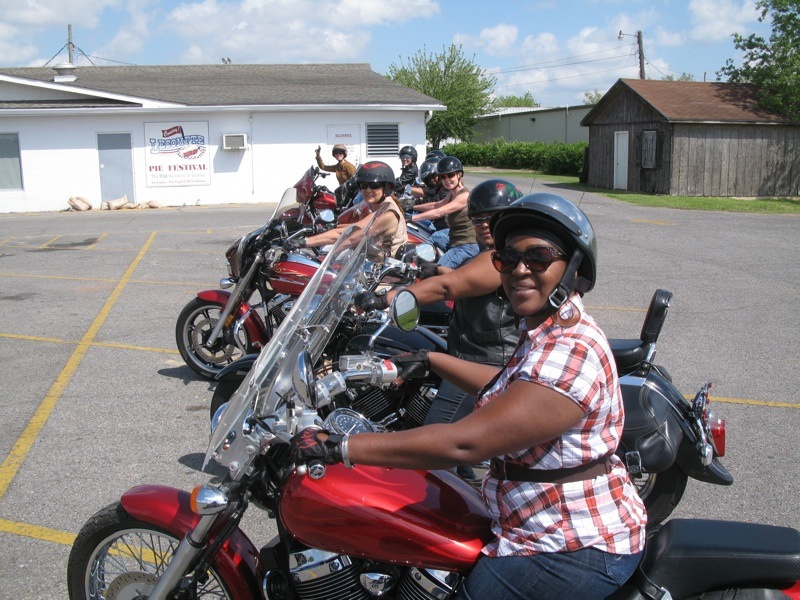 With an active Facebook and Twitter presence, the event's sponsor, Motoress, is making it easier than ever to connect with participating riders and share stories. The event's Facebook page is active year-round, with frequent photo uploads showing how women around the world have chosen to celebrateInternational Female Ride Dayin past years. This year you can also follow participants in real time by using the hashtag #femalerideday on Twitter.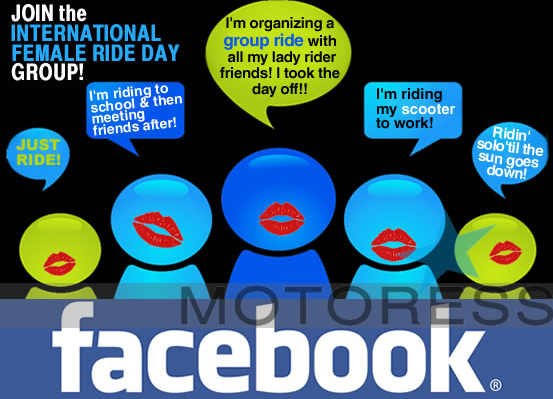 "The timing for our gender has never been better when it comes to enjoying activities such as motorcycling, and it will only increase over the decades to come," says Vicki Gray, founder of International Female Ride Day and Motoress. "Women have always enjoyed motorcycling, and every year this campaign brings attention to its empowering message as a reminder of just how many of us already ride."
So this May 3, remember to get out on the road and help celebrate the many women who share a passion for the sport. For more information, visit Motoress.com or the International Female Ride Day Facebook page. We'll see you on the streets!

Related Articles
Get Ready: May is Women Riders Month
Announcing International Female Ride Day 2012