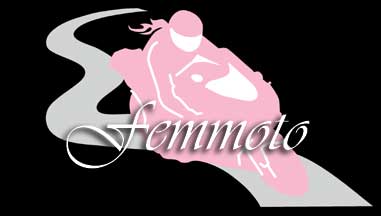 Harley-Davidson and Buell, sponsors of the upcoming Femmoto, are adding several activities as part of their involvement with this womens motorcycling event, held at the Las Vegas Motor Speedway October 5-7. In addition to providing a free T-Shirt for each person who participates in the street demo rides on Harley-Davidson models or track demo rides on Buell models, everyone will have the chance to win prizes and enjoy interactive seminars and refreshments at the hospitality area.
In addition, Karen Davidson, Creative Director, General Merchandise and great-daughter of one of Harley-Davidsons founders, will be on hand to talk about MotorClothes apparel designed specifically for women. Shell also share her unique insight on how the environment has changed for women riders through the years. Two interactive seminars will be held Saturday and Sunday: "How Does Your Helmet Measure Up?" to discuss the best helmet fitment for each rider and "500 lbs. is Nothing!" to demonstrate the proper method to pick up a dropped motorcycle.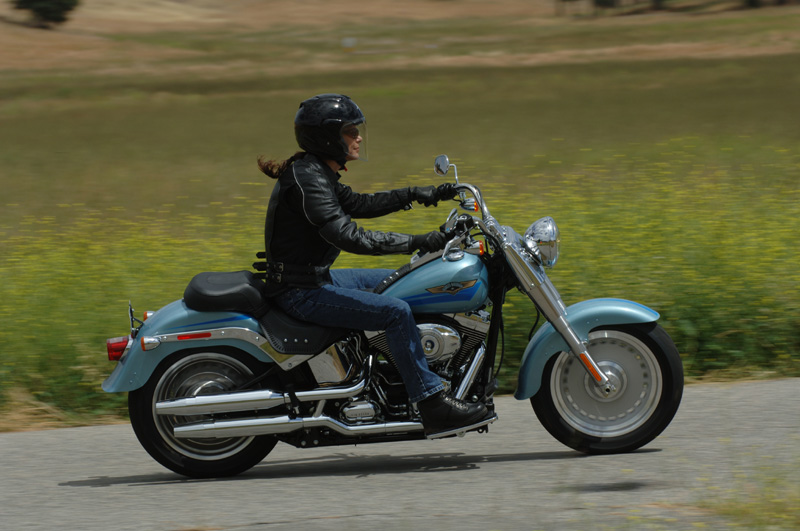 Along with adding street demos as a new activity for 2007, the organizers of Femmoto, Sportbike TrackTime, have also changed the format to include a track day on Friday, October 5, for men and women riding their own motorcycles. Street demo rides will run all three days, while track demos will run just Saturday and Sunday, October 6-7. Seminar times and demo ride schedule are included below, and updates will be posted on the Womens Event Calendar at Harley-Davidson.com/womenriders.
The cost for street demos is $25 and includes lunch. Additional fees apply for Fridays track day, the Saturday and Sunday track demos and the Saturday night banquet. The banquet will include a fashion show and unique Moto-Mate contest, similar in format to the Newlywed Game, but featuring motorcycle-related questions. Four couples will compete, with the winning couple taking home $1,000 in motorcycle gear and accessories.
For more details and to register for any of the activities, visit Femmoto.com. Interested participants may also sign up at the Las Vegas Motor Speedway during the event starting at 7 a.m. each day, but onsite sign up is dependant on space available.
Schedule of Events:
Friday:
7 a.m. – 9 a.m.: Registration
9 a.m. – 4 p.m.: Track Day
10 a.m. – 4 p.m.: Street Demos
Saturday and Sunday:
7 – 9 a.m.: Registration
9 a.m. – 4 p.m.: Track and Street Demos
10:30 a.m. and 1:30 p.m.: How Does Your Helmet Measure Up? (Helmet-fitting seminar)
11:00 a.m. and 2:00 p.m.: 500 lbs. is Nothing! (Bike lift seminar)
11:30 a.m.: Meet H-D Flat Track Racer Nichole Cheza (Saturday only)
Femmoto began in 2001 as a women only track day, but has quickly evolved into much more. Today Femmoto is an organization that looks to fill the void for women motorcycle riders who are looking not only to improve their riding skills with on-track instruction, but who need information, contacts, and specialty services/products. The event also raises money for The Susan G. Komen Breast Cancer Foundation "Race For The Cure." A portion of Club Femmoto membership fees go towards this cause along with a donation from the proceeds of the event.