Watch her video at the end of this story. Added on September 24, 2014.
While more women riders than ever before are embarking on a solo cross-country motorcycle adventures, the overall numbers are still very small due to the immense challenge of living on the road and traveling by motorcycle for an extended length of time. But one young woman—from Poland!—is setting out on a coast-to-coast journey of America on a motorcycle most women never even consider, the small, minimalist Triumph Bonneville.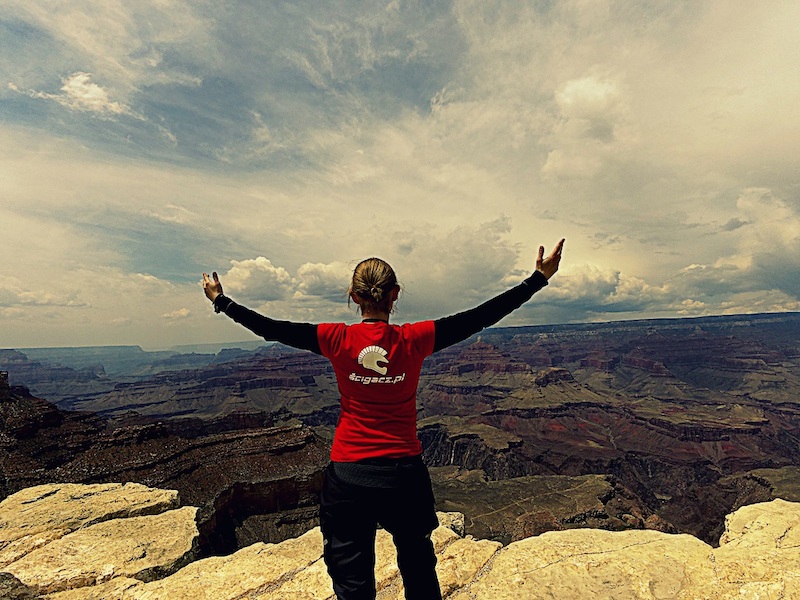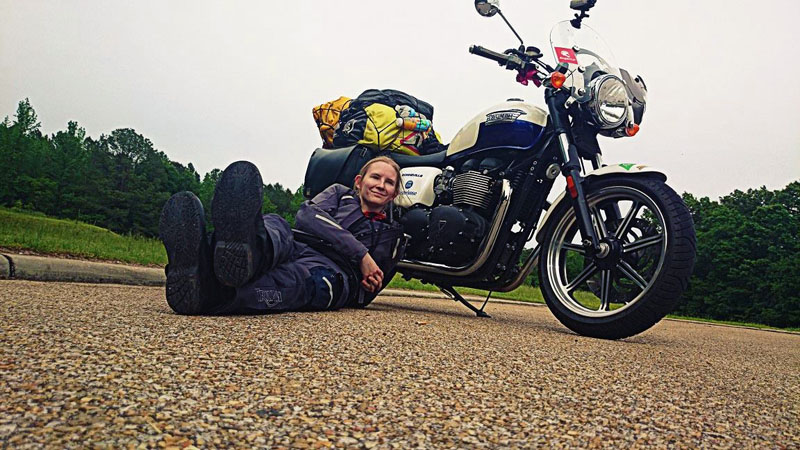 But small minimalist motorcycles have become Weronika Kwapisz's signature for her motorcycle expeditions. She's known in the long distance motorcycling world for her daring expedition across Europe performed on a little 125cc motorcycle. Now, she has the goal to cross North America on a Triumph Bonneville in 80 days.
"I want to soak up the world, which becomes clearer at slower speeds."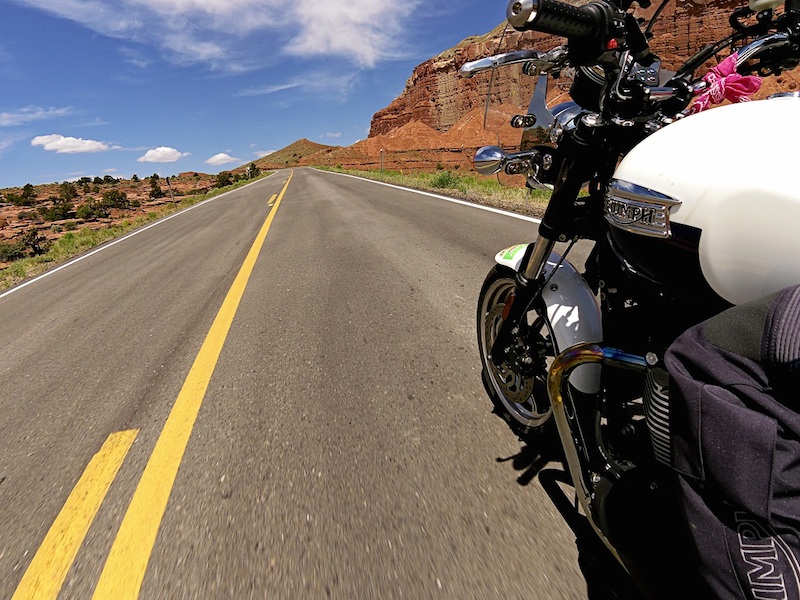 Weronika Kwapisz is a rider, traveler and author of the e-book "Everything Starts from a Dream." Thanks to her 94-year-old grandmother, who ran a motorcycle shop, there is gasoline flowing in her veins. Weronika inherited her grandmothers love for two-wheels, which sparked a courageous journey through Europe in 2011. This petite and modest young woman rode 7,456 solo miles on a small 125cc motorcycle, arousing great interest in the media.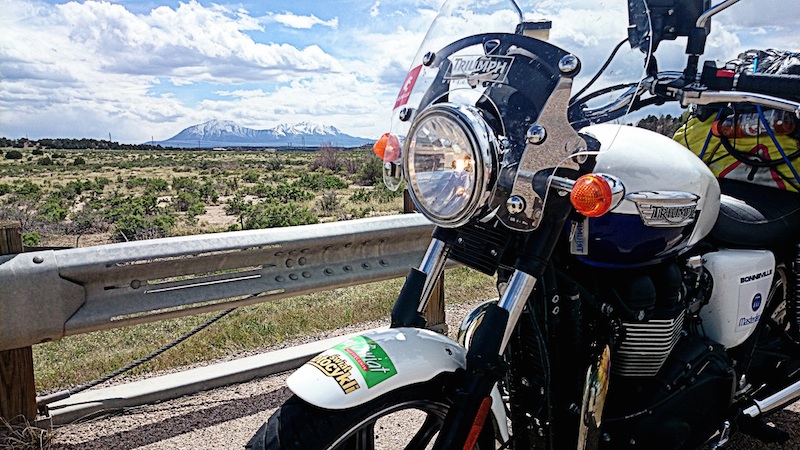 This year, 28-year-old Weronika set a goal to tour the endless prairies, mountains and valleys of North America by herself. For more than two months she will be challenged with difficult routes, changing weather and unpredictable events. "I want to discover North America from the inside out, ride many "fairytale" routes called scenic byways, visit national parks, and get to know people and their stories. I want to see if the Wild West with endless prairies still exists," said Weronika before starting her great American adventure.
| | |
| --- | --- |
| Rounding the curve—all types of roads and conditions await while touring America. | Making a point to take in all of America that she can, Weronika stops at the Grand Canyon. |
For this journey she's roughly planned out totals 9,940 miles, which Weronika will travel on her Triumph Bonneville. "This is the essence of style, a timeless motorcycle that has a soul. I don't want to beat any records. I want to soak up the world, which becomes clearer at slower speeds. I also like minimalism, because nowadays too many gadgets distract our attention from what's really important. Besides, you can't buy adventure; you can only experience it."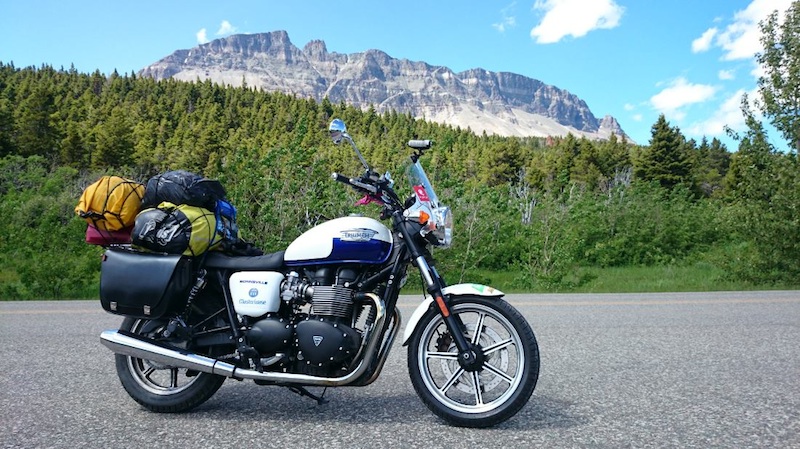 | | |
| --- | --- |
| Hollywood, here she comes! | Opportunities to discover another gem of American landscape lie around almost every bend. |
| | |
| --- | --- |
| Rambling on the everyday roads of America. | Life doesnt get much sweeter than riding solo and a day at the beach! |
Weronika passed the midpoint of her trip, San Francisco, a few weeks ago. Shes since been up the Pacific Coast into Canada and is now back in the states through Montana and now into Wyoming as of this publishing date. Shes exceeded the distance she predicted. "North America is a beautiful continent with great roads. So far, I have met incredible and friendly people. I can't wait to see what the second part of journey brings."
Track Weronika's travels on her Facebook page or visit her official trip website RidingAcross.com.
Related Articles
Reader Story: An Unexpected Solo Motorcycle Journey
Monumental Motorcycle Journeys by Women Riders
Celebrating 50 Years with A Solo Trip