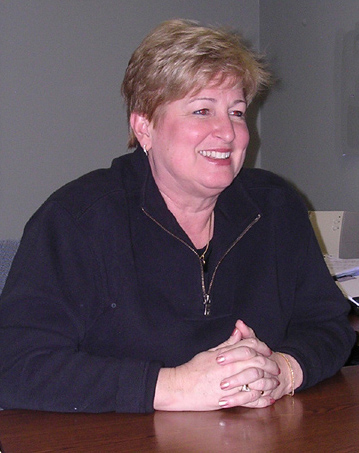 Patricia DiPietro is celebrating 30 years working for the American Motorcyclist Association. In November 2005, she was promoted from chief financial officer to chief executive officer and vice president for the 260,000-member association. This is a newly created position designed to coordinate all of the AMA activities during a time of reorganization. Former president Rob Rasor stepped down from the top job to become vice president of the Federation Internationale de Motocyclisme (FIM), the international governing body for motorcycle sport and touring. That leaves the AMA president spot open. Pietro said her CEO job is temporary while the AMA searches for a new president. She said she plans to retire in two years after a new president is hired.
Patricia, who goes by Patti, started at the AMA in the mailroom in 1976. She went to Franklin College in Ohio and majored in accounting. She worked her way up through the ranks of the AMA working in every position in the accounting department. She spoke with Genevieve Schmitt for this exclusive first interview since taking the new position.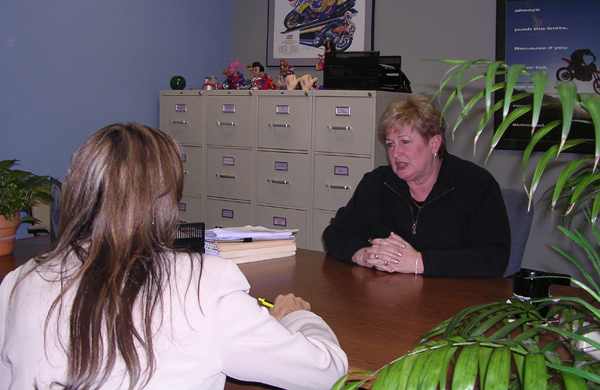 What attracted you to accept the CEO position?
The AMA board asked me to champion the reconstruction and the corporate shift in philosophy. I felt that I was in touch with what our corporate values and beliefs are, and that I could do the job. Its exciting to me. Its a great community that Ive had the pleasure of being involved with.
Why is the AMA reorganizing and what will it mean to members?
In a nutshell, we restructured the AMA so we can take better advantage of the expertise we have on our Board of Directors. The committees weve formed will focus on specific areas of what we do rights, riding, and racing. What it means to the typical AMA member is that we can be more responsive to their interests. Or to put it another way, well be more agile.
What is your biggest challenge as CEO?
The entire reconstruction. I have certainly been able to work underneath the surface and get things done for the organization that way. This is a more public role. I have to get used to that.
What are some of the changes youve seen in motorcycling during the last three decades?
Ive seen the growth and acceptance of motorcycling change over the years, as well as the perception of motorcyclists. As the motorcycle industry has grown so has the perception thats gone with it. Motorcycling is more mainstream; women are more accepted as riders. Its become an activity for families.
Whats a misconception about the AMA?
That we even exist. I dont think riders know what we do. The motorcycle industry grew pretty rapidly over the last couple of decades. We as an organization didnt grow at the same pace. I dont know why, but we didnt grow at the same pace and consequently there are all these new riders who dont know who we are. Just letting people know that were here and what we do on behalf of motorcyclists is something I think we need to address.
Is that part of the plan moving forward informing new riders about the AMA?
Its a big part of our plan. We want to bring in all those different community of riders and embrace the entire industry, both the individual rider and the corporate world.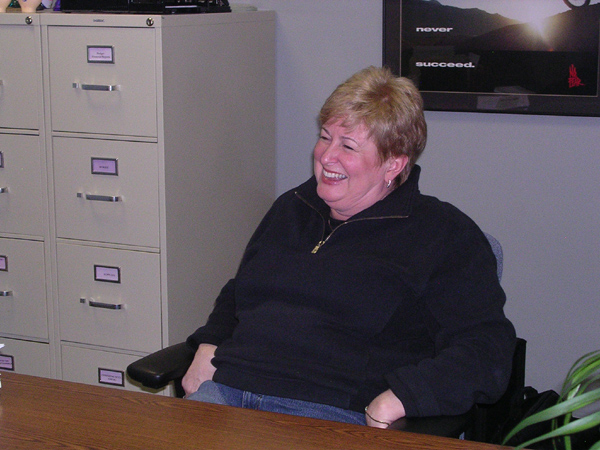 Would you like to get your female membership numbers higher?
Wed love to. Im hoping we can continue programs like the womens conference being held in Athens, Georgia, June 30 to July 3 and find opportunities to bring those communities together.
What can women get out of the conference?
Theyll come away with some knowledge gained from the different seminars; there are networking and friendship opportunities. I hope the women will learn something new, meet new people, and maybe have a positive feeling that they want to belong to the AMA.
Why should someone join the AMA?
I could talk about how the AMA is all about rights, riding, and racing, the great discounts our members get, our world-class magazine and other benefits available only to AMA members. But when someone wonders whether or not they should join the AMA, it really comes down to this: If youre a serious motorcyclist, then yes, you should join. AMA membership is what separates those who care about the future of motorcycling from those who are just along for the ride. As an AMA member, youre part of a special community within the larger American motorcycling community, and you share a unique social connection with other members.
Do you ride and if so, what bike do you own?
I have a Yamaha Virago. I am going to ride to the conference, although Im going to borrow a bike that has a little more power than my 250.
Does your husband ride?
No, he doesnt. My husband has no interest in motorcycling whatsoever. Hell go to events with me, but thats about it. I was working here long before I learned to ride. Back then, not a lot of women were riding.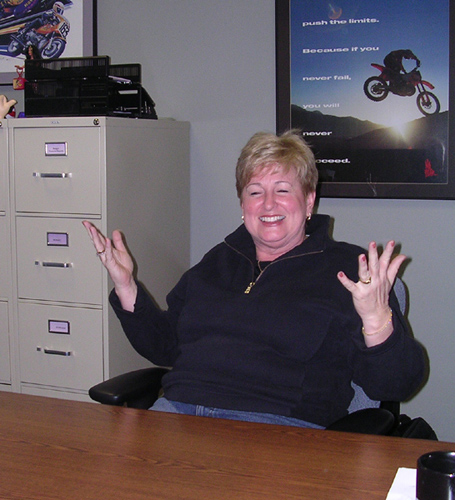 To read about the AMAs reorganization plans, and what the association is doing for motorcyclists like you, visit www.amadirectlink.com. And to learn more about the AMA/FIM Women amp; Motorcycling conference, visit www.womenandmotorcycling.com.