Want to share your story? Click here to find out how.
I learned to ride as a child and my sole transportation during my later teen years was a bike. My boyfriend and I rode together, with a shared love for the road. Some 20 or so years later, we were a boring, old married couple. The kids were all grown and too cool to be seen with Ma and Pa. I had a new career after years of being a stay-at-home mom. The new role kept me busy but something was missing.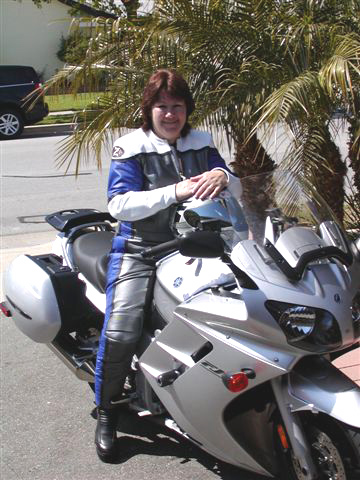 My husband had his hobbies and interests as I had mine but we no longer had much in common. We had drifted apart. Then he got a motorcycle. Everything changed. He had a new passion in life and I wasnt going to miss out on this. I got a permit then borrowed the bike for a trip around the block. The forgotten thrill of the ride was back. OK, so the bike was way too tall for me, the clutch was too heavy and the throttle was unpredictable. Some serious life changing was in order here.
The MSF class was taken as a Mommy-and-me project. Truth be known, I was uneasy about going alone. Our 16-year-old son was up for the class even if he had to be seen in public with a parent. The "cool" factor of riding a bike cancelled the embarrassment.
Soon after the class, hubby surprised me with a brand new Yamaha V Star 650. Once a week or so, we rode together. Life got better with every ride. A year or so later, I upgraded to an 1100 and it just got better and better. We took our first road trip together. Two thousand miles in 10 days. A year later, we traveled across five states, doing 3,000 miles in two weeks. It was the best trip ever because we now had so much in common. We had things to talk about. We needed each other all over again. He took care of the bikes; I took care of the route, reservations, meals, laundry, etc.
Now, we both have super-sport tourers. Were traveling locally and to neighboring states together. Its like being newly married all over again. Were both learning with every ride and improving our skills daily. Track days are one of the newest things were sharing. It took a huge leap of faith for me to go from the 650 to the bike I have now. Thanks to encouragement from my husband and several friends, I surmounted the obstacles in the way of a short woman riding a tall bike. The rewards were two-fold: I have the pure joy of riding the best bike on the road and I have someone to share that joy with.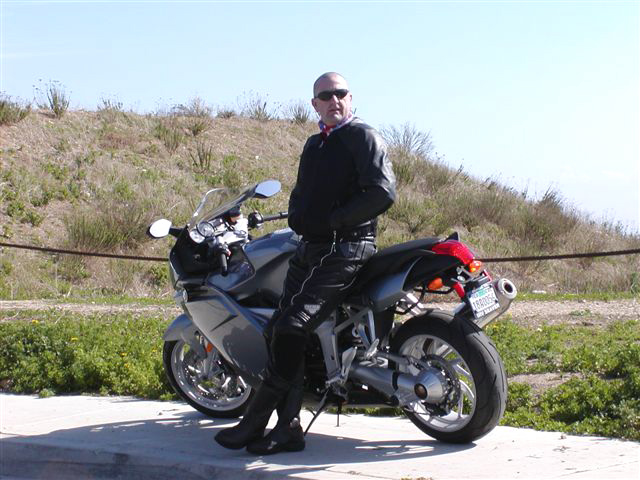 We have long conversations about riding techniques and road conditions instead of staring at the TV all evening. Thanks to what Ive learned, I now have the confidence not only to commute on my bike, but to take long rides alone on my midweek days off. In addition we are more happily married than ever before.
Want to share your story? Click here to find out how.