For many women riders, Daytona Bike Week also means the opportunity to participate in the Harley-Davidson Muscular Dystrophy Association (MDA) Women's Ride event, which took place on Tuesday, March 11. This year's ride brought participants back to the Daytona International Speedway as the starting point—where the ride originated in year's past—and ended at Destination Daytona, 17 miles north in Ormond Beach.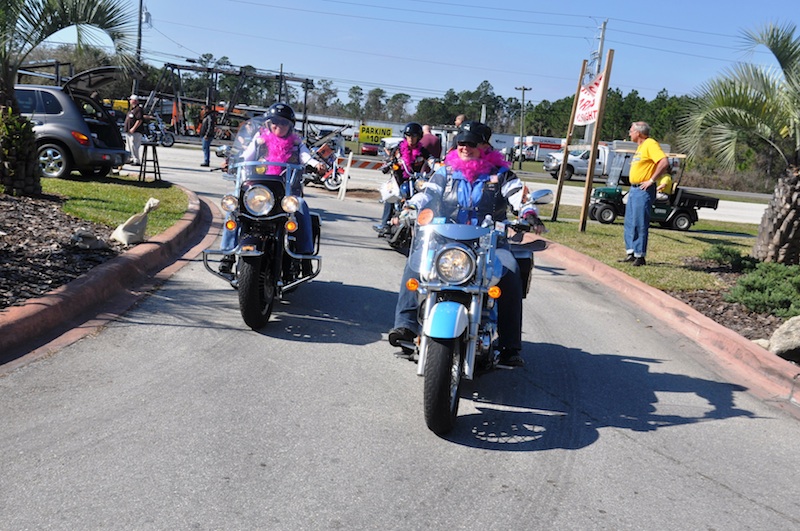 | | |
| --- | --- |
| Here's WRN reader Caj Pinero and her pint-sized pooch, who rides on the back with her, with some friends. We met them at the very first MDA ride in 2008. | Yes dogs were allowed! |
A few weeks before the ride, those of us who are regulars learned some good news and bad news. The good news was that Karen Davidson, great-granddaughter of one of the Harley-Davidson founders, would be there to lead the ride. The bad news was that we would not have a police escort similar to what weve had for previous years rides.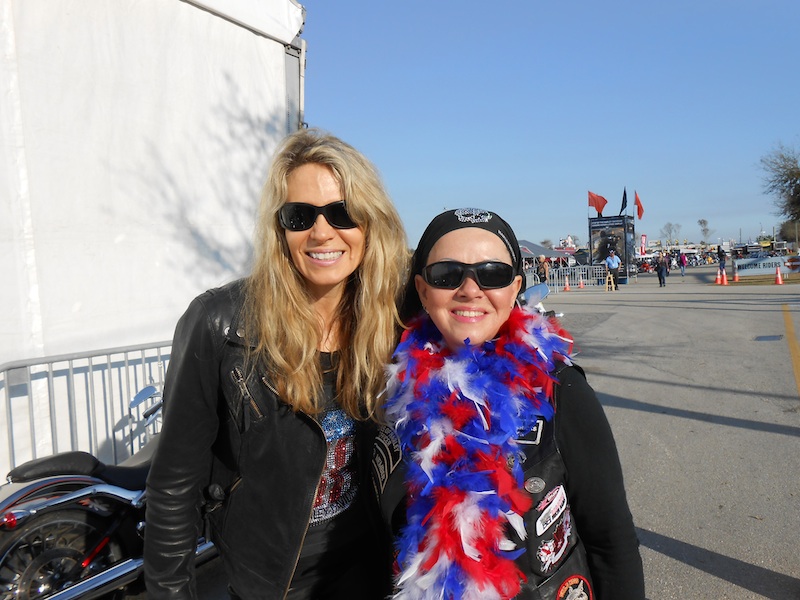 Harley-Davidson and MDA worked hard to ensure a smooth and safe ride. There was a lead and sweep rider and intermittent road captains for the duration of the ride so no one had to post corners or got lost. They mapped out a great back-roads ride from the Speedway and we had special parking upon reaching Destination Daytona.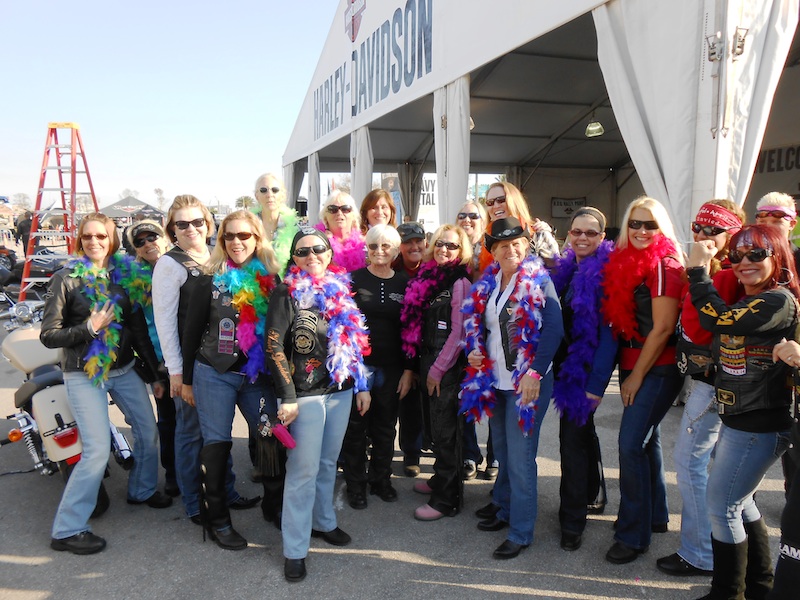 We were once again joined by some of the local MDA Ambassadors whom we've come to know by name: Mary, Skyler and Ashley. The MDA National Goodwill Ambassador, Reagan Imhoff, from Wisconsin also joined us.
| | |
| --- | --- |
| Reagan Imhoff, the 2014 MDA National Goodwill Ambassador, along with local MDA representatives, thank the riders for their donations. | Participants watch and relax after a leisurely ride to Destination Daytona. |
Each rider is required to contribute a minimum of $50 with prizes going to the top fundraisers. This year a total of $28,337 was raised for MDA. All the money stays in the Central Florida area to send children to MDA Camp each summer.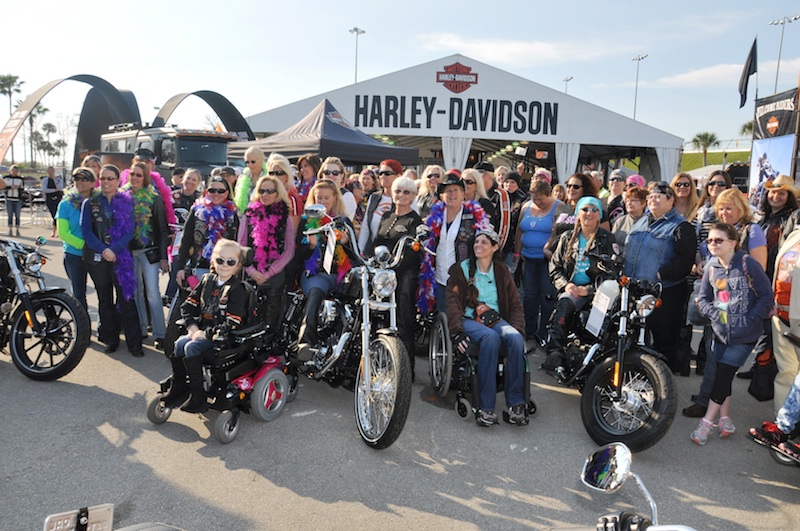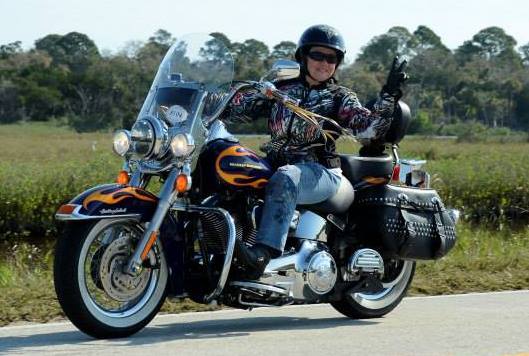 About the Author
Deborah Speicher started riding in 2002 when she took an MSF class. She actually took the class so she would be more comfortable as a passenger but, after passing the class, she discovered she wanted to ride her own motorcycle. Her first was a 2003 Harley-Davidson Sportster Hugger. In 2007, a friend asked her to write an article on a local charity fundraiser. From there she began contributing articles and photos to Thunder Roads (Florida) Magazine and Biker Ally Magazine. In addition to covering Tampa Bay events, she also attends many of the local and national events geared towards women riders. She is an active member of the Old Town HOG Chapter, and currently rides a 2012 Harley-Davidson Heritage Softail. Deborah lives in Tampa, Fla.

Related Articles
Great Turnout for Harley-Davidson Womens Ride
2011 Harley-Davidson Womens Ride Raises $35,000!
WRN Rallies and Events Page
Events: Steel Horse Sisterhood Summit Rocks Denver