The message of support for women in motorcycling was loud and clear at the Biker Belles celebration, an event organized by the Sturgis Buffalo Chip during the Sturgis Motorcycle Rally for its fourth year. Designed to bring together women in motorcycling as well as their families and friends, this symposium, ride and reception was well attended by both women and men alike.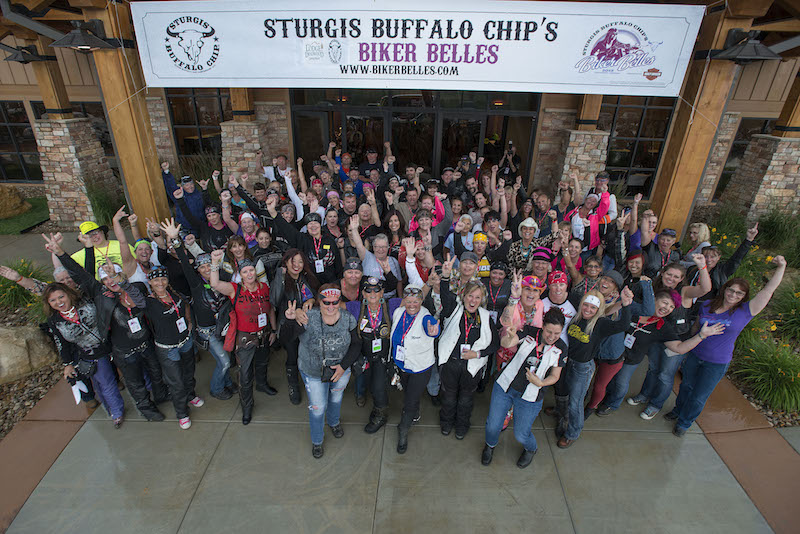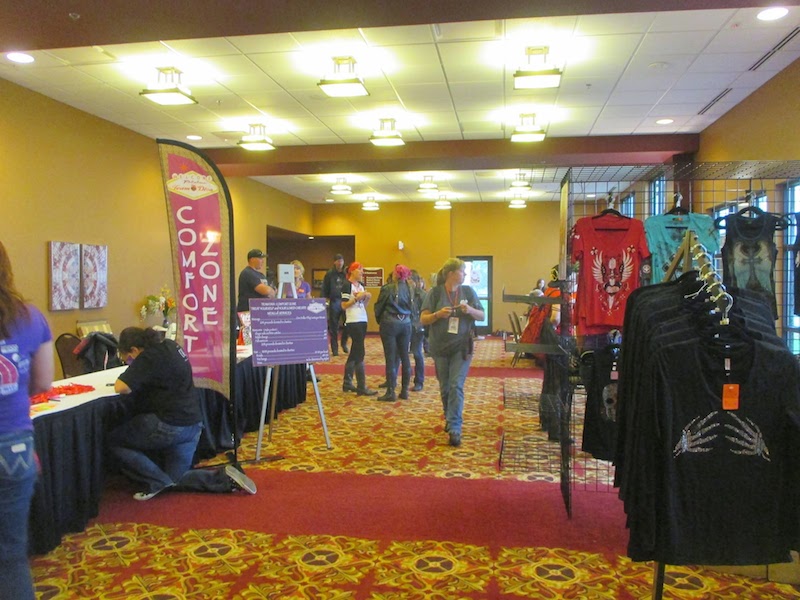 On Tuesday, August 5, the Biker Belles event had a bright and cheerful feeling in spite of the wet and dreary weather. As more and more riders arrived at The Lodge at Deadwood and shuffled into the convention center there, the weather became increasingly uncooperative. With an incredible cloudburst, most guests stopped in their tracks for a few moments and stared out the windows at their motorcycles being drenched.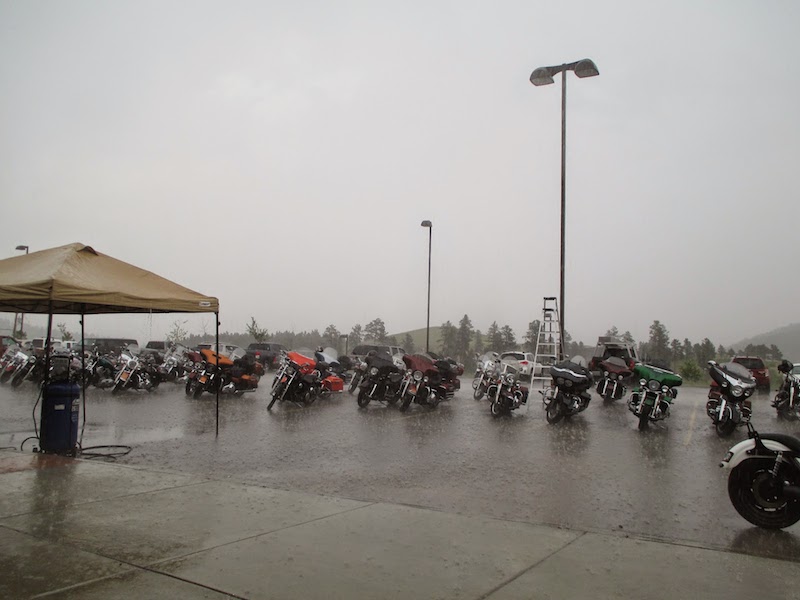 After visiting the registration table, riders greeted one another, chatted, laughed and took advantage of the Comfort Zone, receiving salon treatments and shopping with vendors. Vendors donated a small portion of their proceeds to the Biker Belles charities.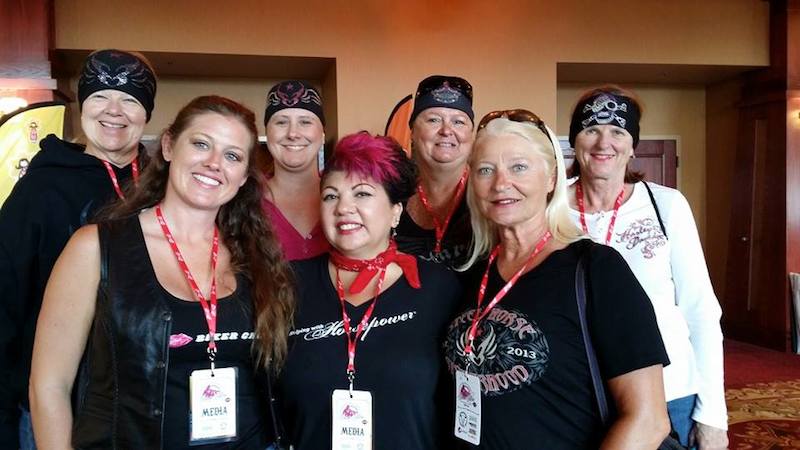 All proceeds from the silent and live auctions, scheduled for the reception later in the day, supported Biker Belles charities as well. These are the same charities as in the past the Sturgis Motorcycle Museum amp; Hall of Fame and Helping with Horsepower. Helping with Horsepower is a program that uses contributions to help abused and at-risk young women and girls. The Sturgis Motorcycle Museum is a world-class facility that uses the contributions to expand or enhance exhibits featuring women riders.
As the symposium began, the rain was so severe the ride portion of the event was called off by safety experts and Biker Belles ride captain Vicki Roberts-Sanfelipo. "I've checked the weather repeatedly. There are storm warnings, intersections washed out and the conditions can change rapidly. I think the best thing for us to do is to make our way to the Buffalo Chip on our own and reconvene there."
With that announcement the reception was postponed from 5:00 p.m. to 5:30 p.m. to give everyone time to arrive at the Sturgis Buffalo Chip safely.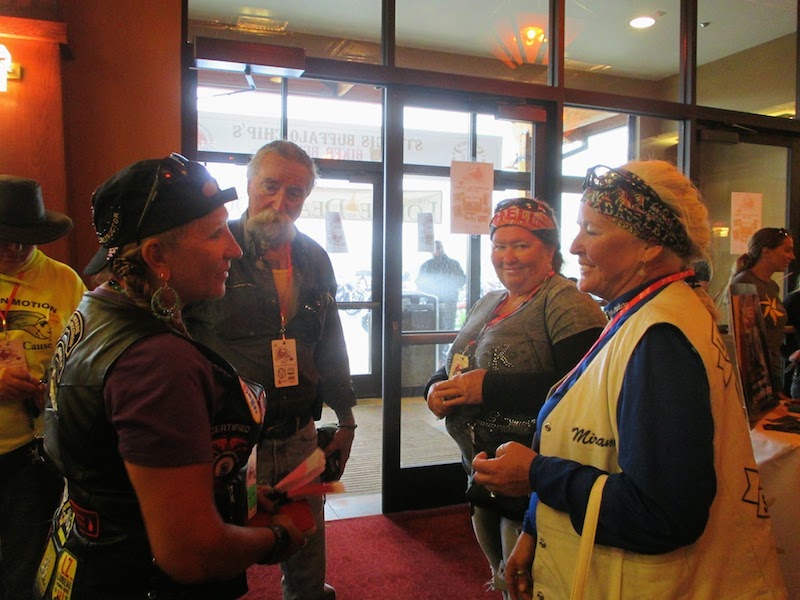 In attendance were a number of newcomers to Biker Belles, including Jennifer Walker from California. "I ride with family and friends throughout the year, but they are mostly men," Walker said. "This has been a great opportunity to share stories with other women riders. I love bonding with other women here and can't wait to attend next year's ride!"
The symposium featured a short segment screening of "Driven To Ride," a documentary by Michelle Carpenter about women riders. A panel of speakers spoke on numerous topics and answered audience questions, a great many of which were pointed towards Claudia Garber regarding Harley-Davidson.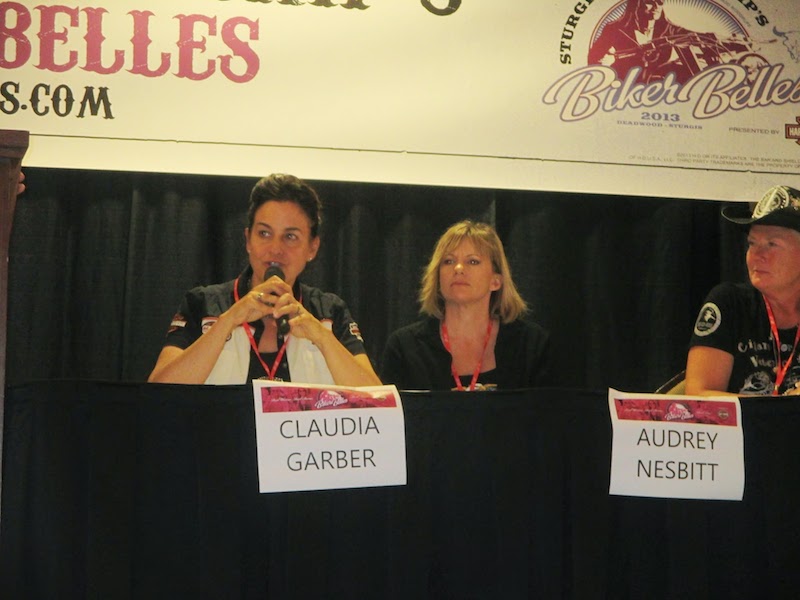 The celebration continued at the Buffalo Chip with Laura Klock, co-founder and president of Helping with Horsepower, expressing her gratitude. "The rain may have killed the ride, but not the spirit!" Klock said. "Iron Cowgirl Missy still rocked the house! Shes awesome. There was still great food and fellowship. The silent auction was held and the live auction will be held online this fall, so every entrant will receive email notification of the details. Thanks to all who attended. We cant control the weather, but it was still a great event."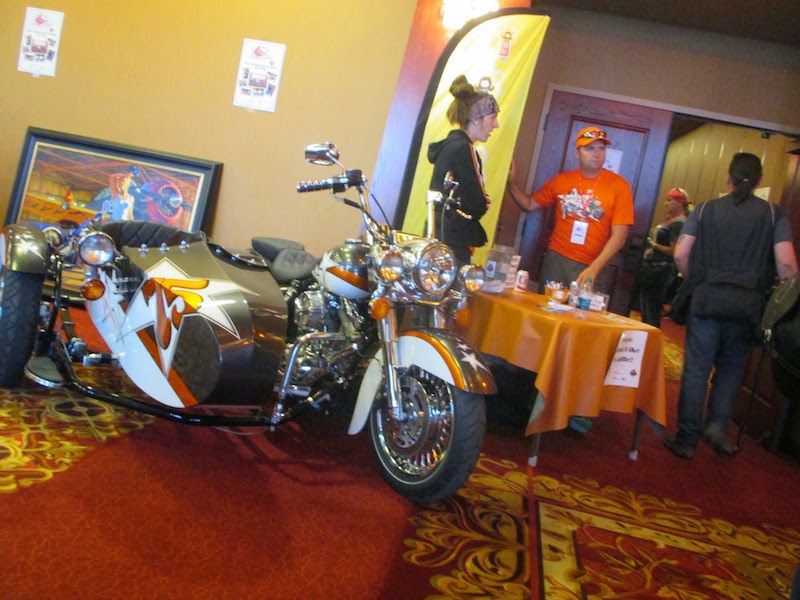 Be sure to read WRNs other Sturgis Rally 2014 stories:
74th Annual Sturgis Motorcycle Rally Wrap-Up: What You Missed!
Sturgis Rally Virgins: One Newbies View
Related Articles
Biker Belles Triple Donations
Steel Horse Sisterhood Rocks Denver
Sturgis Motorcycle Rally 2012: What Was There for Women