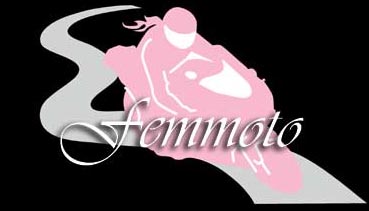 Have you ever wondered what happened to Femmoto, the all-women demo event that lasted for seven years before ending in 2008? It just up and vanished, never to occur again after that year. The two-day weekend event gained momentum over its seven years of existence for attracting big-name manufacturers to the Las Vegas Speedway (the venue in later years), where women could pay one price to test ride a variety of the manufacturers' motorcycles on a race track. The thinking was that women could demo the bikes in the controlled environment of a track without the presence of men, which can sometimes be intimidating to women. It was a groundbreaking event at the time, the first of its kind.
Femmoto was the idea of Bonnie Strawser, wife of Monte Lutz, both owners of a track day organizing company based in Ohio called Sportbike Track Time (STT). Bonnie imagined Femmoto as a way to bring women to the sport by allowing them to talk to manufacturer representatives and test ride motorcycles in an unintimidating environment.
The event had its biggest attendance in 2007, with nearly 500 women registered. The next year attendance wavered, and many in the industry pointed to a lack of promotion as one of the main reasons for that. In 2008, the biggest number of manufacturers turned out, banking on an even bigger turnout of women, but when attendance numbers faltered that year, maybe hitting 250, the writing was on the wall for Femmoto. In 2009, Bonnie and Monte scaled back, holding a one-day women's track day event at Barber Motorsports Park in Alabama. The following year, they sold their company.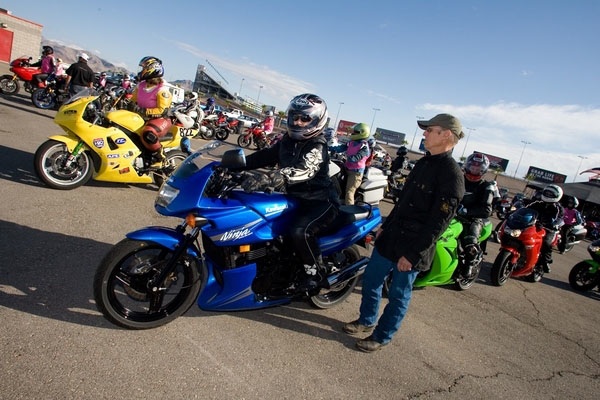 I could go on and on about the rise and fall of this event, but in my opinion, Femmoto was a great concept—its biggest problem was always lack of promotion. Five hundred women over two days does not make an event large enough to justify the huge expense motorcycle manufacturers undertake to haul out their demo fleets. It took several years for Femmoto to gain momentum, and each year more and more vendors and manufacturers showed up, though sometimes they were coerced by peer pressure. "Well, if Yamaha is going to be there, we better show up too."
Femmoto barely made a profit, if at all. It was a big event put together by mostly volunteers. Promotion was the last piece of the puzzle, which I believe ended up getting shortchanged. I know this because so many women over the years would tell me they'd never heard of Femmoto, and if they had, they would have attended.
What Femmoto did show at the time was the support manufacturers were willing to offer in the name of catering to women riders. Many didn't just talk about wanting to attract women riders, they put their money where their mouth is and hauled out their demo fleets and staff to the tune of $40,000 or more for a weekend. Unfortunately, on those low attendance years, many bikes sat unridden for two days. What a shame.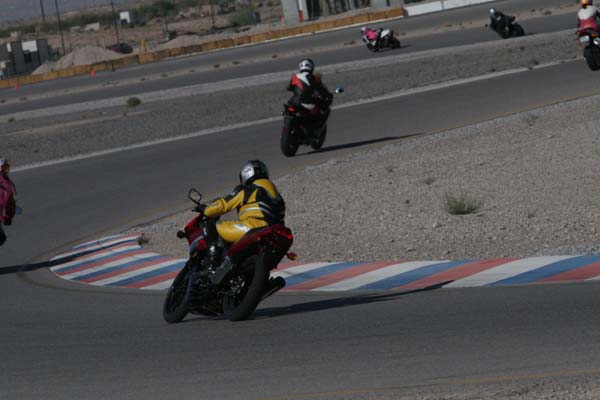 STT is now owned by one of its instructors, Richard Harris. He told me that Monte and Bonnie had a good long run with the company they founded but were ready to hand it off. When they sold it, so went Femmoto. The event's Web site no longer exists, and if not for the stories WRN ran on it (listed below), a new woman rider would likely never know about the phenomenon that was Femmoto.
Richard realizes the impact Femmoto had on the women's market and wants to continue the event's legacy, so he created Sportbike Track Girl (STG), a division of STT headed up by Christi Midlam, a racer herself. She tells me that STG will start by providing support to women riders at track days that include both men and women. STG may hold women-only events in the future, but at this time the group is trying to make regular track days more inviting to women.
Articles About Femmoto on WRN
Fore more stories, type "Femmoto" into the search field on WRN.