Federico Minoli, Ducati Motor Holding President amp; CEO, is launching the new Desmoblog, the official corporate blog from the Borgo Panigale factory. In this blog (the word blog comes from "web log" and refers to a sort of online diary), Minoli himself will write about what is going on at Ducati and in the world of Ducatisti: decisions being made about the motorcycles, Ducati events around the world, corporate strategies, behind the scenes reports from the race track and much more.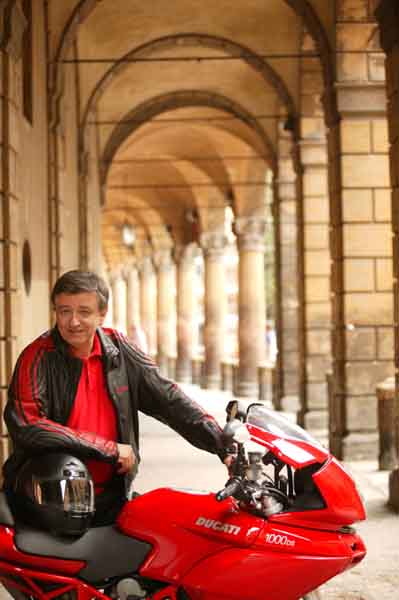 One of the goals of Ducati has always been to keep the lines of communication open with the Ducati community, as well as the motorcycling world at large, and the Desmoblog gives the company the opportunity to move to a new level to create a direct dialogue between blogger and reader. The Desmoblog provides an opportunity to share the fever for Ducati, to get real comments and to respond to them.
"As I predicted years ago, the Internet has become a strategic instrument that allows Ducati to grow," explains Federico Minoli. "I believe that a blog written directly by a companys president is an innovative communication and marketing tool, but also, and above all, another way to offer the international tribe of Ducatisti a real human face to dialogue with. Our blog is yet another way to share the passion and to bring Ducati closer to our fans."
Minoli will be blogging approximately once a week and, in the future, he may also add podcasts to the Desmoblog so that even from the box at Mugello or a meeting with the Ducati subsidiary in California, he can keep us all updated about what happens to him and to Ducati. Once again Ducati is at the forefront of the most advanced communication techniques. The Bolognese company is the first company in Italy and the first motorcycling company in the world to have a blog that comes straight from its president . For more information, including access to the Desmoblog, please see www.ducati.com.