You havent seen accessories like this before! Take a look at these custom floorboards, mirrors leather toolbag/forkbag that will have you to standing out in a crowd.
Mirrors and Floorboards to Reflect Your Style
"One of the best things about making a bike your own is that functional items dont have to be boring," says Chris Kregness, owner of Mototrix, a company entering the motorcycle industry with unique accessories to personalize your motorcycle.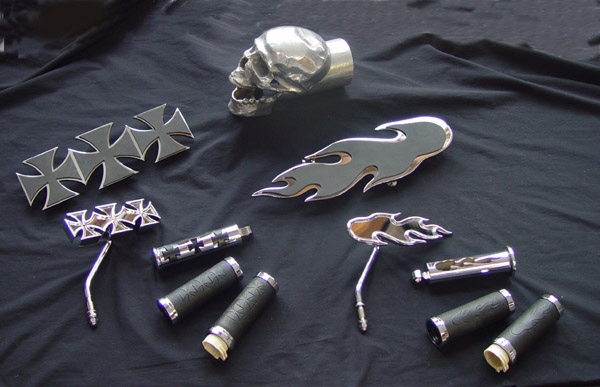 Chris adds, "The accessories can be cool and have distinctive designs. ou have to have mirrors, so why not make them match the style of your bike?" Good point, Chris. The two new mirror designs include a classic motorcycling flame and the Maltese mirror with the design in triplicate. The backside is as cool as the front featuring a raised image of the front design.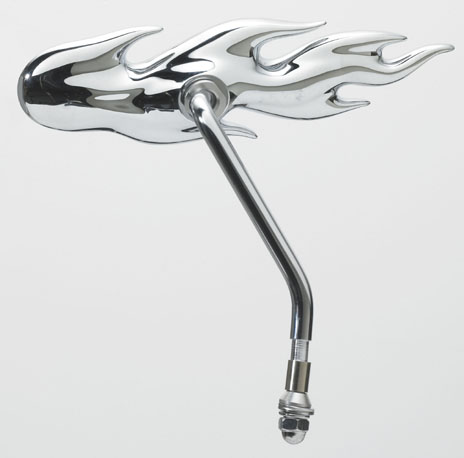 Both MotoTrix mirrors are made of hand polished chromed aluminum with unbreakable acrylic glass. Stems fit almost any application, including all Harley-Davidson models.
MotoTrix floorboard designs include, Burning Flame, Maltese Cross, Spinning Cross and a flaming Skull design.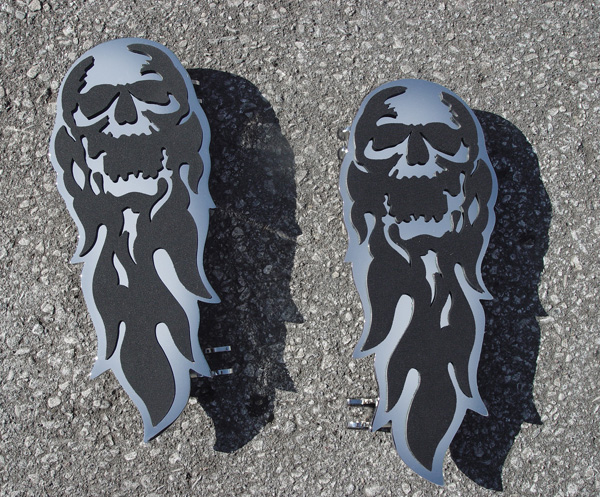 Each MotoTrix floorboard is built on 1/4-inch laser cut steel, hand polished, and chromed to a mirror like finish. All floorboards are designed to fit 5-speed FLT, FLHT, FLHS, Road King, Heritage Softail, and Fat Boy models. If you like the boards, you will love the passenger boards designed to match along with grips and more.
For more information on MotoTrix motorcycle accessories at MotoTrixOnline.com.
Custom Leather Specialist Leaving his Mark on Tool Bags
Check out these leather tool bags that can be customized to your style. Originally known for producing some of the finest handcrafted leather motorcycle seats, Duane Ballard Custom Leather has expanded its design repertoire to include handmade tool bags.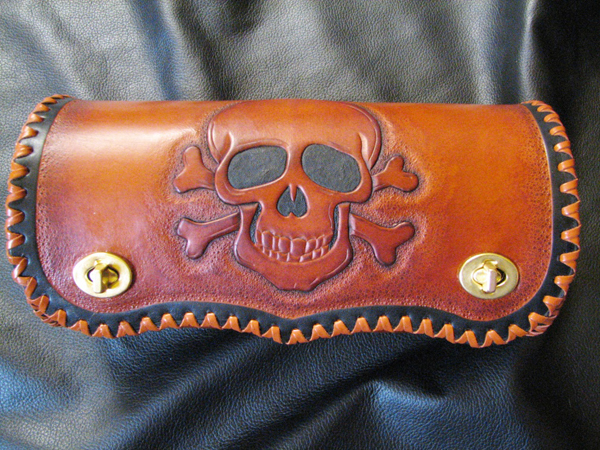 Crafted out of 100 percent Grade A cowhide. The toolbags are available in several sizes to accommodate anything from tools to iPods and rain jackets.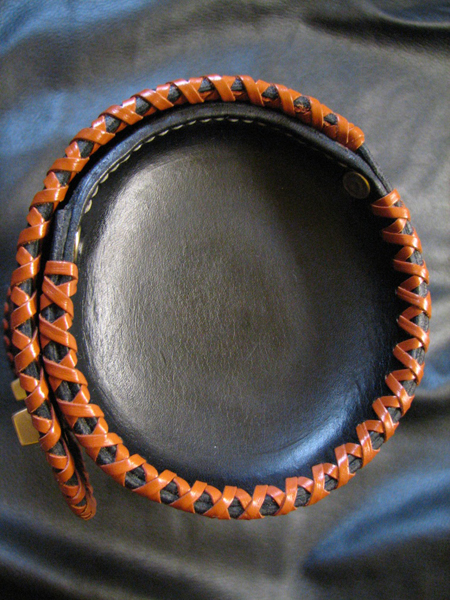 "These bags are extremely functional, but theyre also fully customizable," said Duane Ballard, the owner and craftsman of Duane Ballard Leather. Every saddle and toolbag is completely custom, each detail of the design a result of close collaboration with the client. Ballard has more than 10 years experience in leather crafting and hand sews, dyes, laces and tools each product himself. The toolbags start at $400 and can be ordered by calling 603.781.7505. His saddles have appeared on bikes featured in Discovery Channels "Biker Build-Off" series, and have won "Best Upholstery" at shows across the country.
For more information on Duane Ballard and Duane Ballard Custom Leather, please visit DBCustomLeather.com.