David Uhl is releasing a commemorative Daytona Bike Week piece for 2008. The piece named "Babe" is the fourth in his Daytona series. The limited edition, hand-signed canvas prints are available for purchase through the end of the rally, March 9, 2008.
Two sizes are available framed and shipped within the U.S., 18×24 inches at $875 and 30×40 inches at $2,250.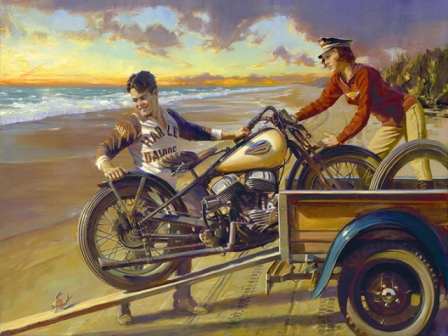 The subject of the piece, Babe Tancrede, was an early AMA Class C champion, his most famous win coming in the 1940 Daytona 200. Tancrede raced professionally for more than 20 years before retiring after the 1952 season. He was a popular rider amongst his peers and was awarded the Most Popular Rider of the Year Award (now known as the Pro Athlete of the Year Award) in 1939. Babe was inducted into the Motorcycle Hall of Fame in 1998.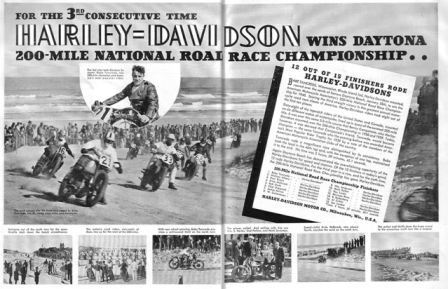 "Babe" and Davids other works will be on display at Destination Daytona Harley-Davidson in Ormond Beach.
For more information visit UhlStudios.com.