Dennis and John, the guys at Chrome Dome Motorcycle Products, are at it again designing yet another stylish horn cover for Harley-Davidson motorcycles. They say their new Angel Wing horn cover is very popular among women riders, so we're sharing it with you here. Think early holiday gift for you or a friend.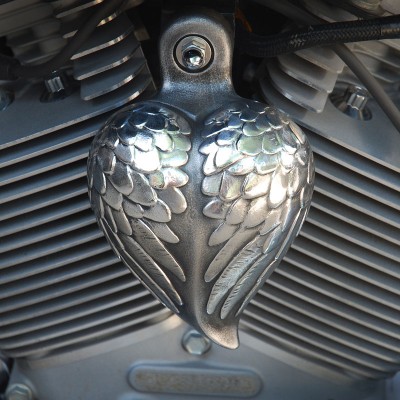 WRN editor Genevieve Schmitt has a customized horn cover from Chrome Dome on her Street Glide and considers it a work of art. In fact, all horn covers, derby covers and other metal pieces from Chrome Dome start out with co-owner John Ketner sculpting it from a raw piece of clay. From there a mold is made and each piece is cast by hand. No expense is spared in the finishes. All American made!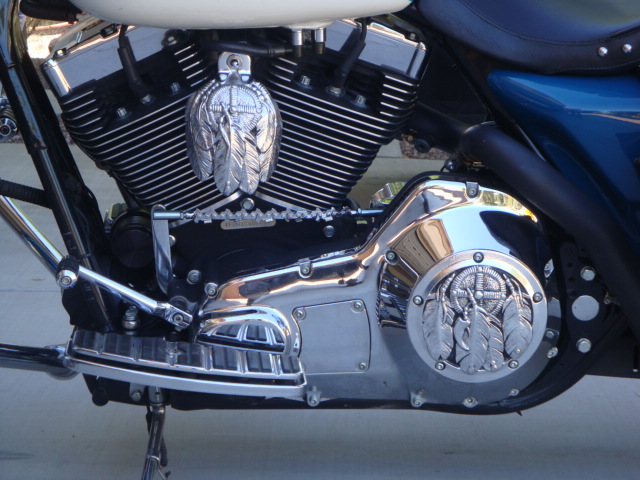 Most of the products have matching accessories to give a motorcycle a fully customized look. Installation of products is relatively easy, and each comes with installation instructions. If you have questions, the guys invite you to call—they'll even walk you through installation if you need it!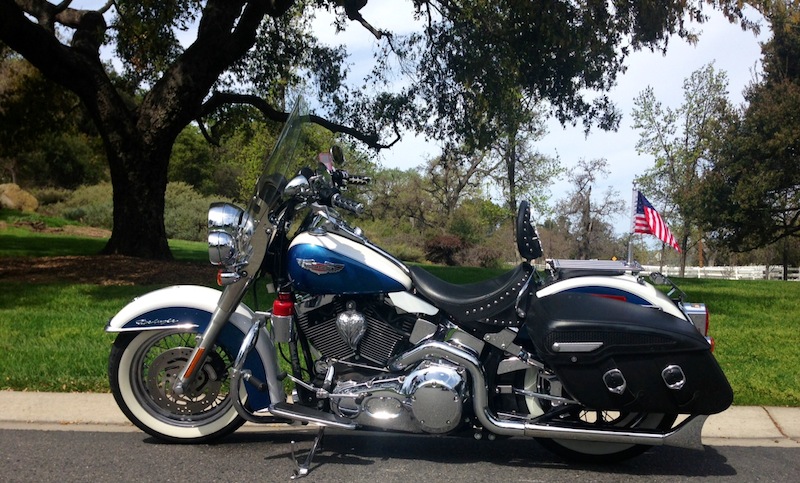 All of Chrome Dome's horn covers fit 1992 and later Harley-Davidsons with side mount "cowbell" horn covers. To learn more and check the other styles, visit ChromeDomeMP.com, or call them at 800.951.1980, and tell then WRN sent you!

Related Articles
Custom Accent for Your Motorcycle
Breast Cancer Awareness Month Custom Accessories