"Builder and Machine" is a photographic series created from the imagination and talent of photographer (and bike bulder herself) Sara Liberte. She captures todays most in-demand motorcycle builders along with the machines they create in a series of photographic art. Liberte uses her very own Image Fusion technique to create these one-of-a-kind prints.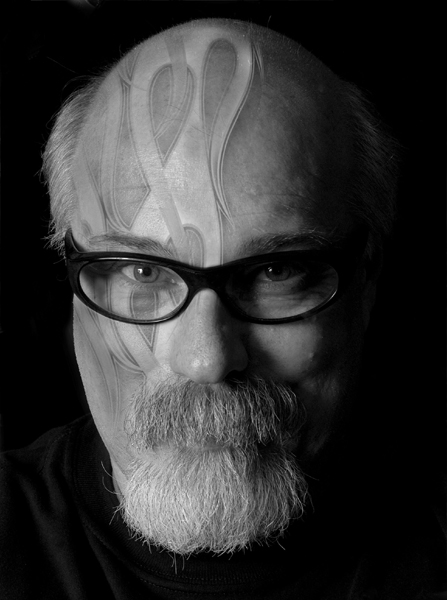 Sara spent months visiting with builders across the country to create each portrait. The end result are stunning black and white Image Fusion portraits of each builder. "Builders images are portrayed in a way youve never seen before," explained Sara. "Builder and machine fused together to make their unique work a true part of them. I wanted to not only capture their portrait, but also a piece of who they are in their works of art their bikes.
Completed portraits for the 2006 series include: Dave Perewitz, Mondo of Denvers Choppers, Kendall Johnson, Johnny Chop, and Randy Simpson of Milwaukee Iron. Sara has scheduled additional shop visits with other top builders later this year.
In addition to her photographic accomplishments, Sara runs a motorcycle shop where she also creates rideable works of art – her custom motorcycles. In addition, Motorbooks just released Saras newest book "How to Repair and Maintain American V-Twin Motorcycles" reviewed on WomenRidersNow.com in the New Products link. The book is available at most bookstores and signed copies are available through Saras Web site, www.saraliberte.com.
Saras entire collection of fine art prints including the new 2006 series "Builder and Machine" are also available on her Web site. She can also be reached at 412.931.6205.