Editor's Note: Steve and his wife, Sash, are on an extended motorcycle journey where they are living and working on the road with no set return date. Read part 1 of Steve's story here.
"No matter what happens between us, even if were no longer together, Im always your friend," Sash said to me placing her hand on her heart.
Even though she and I have traded wedding vows, started a business together and revealed secrets that I wouldnt reveal to my closest friends, the very foundation of what makes us "Sash and Steve" are just a couple of good riding buddies.
"Thats the mistake I made with my previous husbands," she said. "I looked at them as spouses."
Earlier this month, she and I stood in a birthing room at San Joaquin Community Hospital, in downtown Bakersfield, Calif., and watched this perfectly created, 7.14-pound 19-inch-long human being come out of her daughter, Olivia. Seconds later, the little boy was laid down on its mothers chest, and I couldnt help feeling tears well up in my eyes. It wasnt so much the cries of Sashs first grandchild that got me, but those of Sash and her daughter.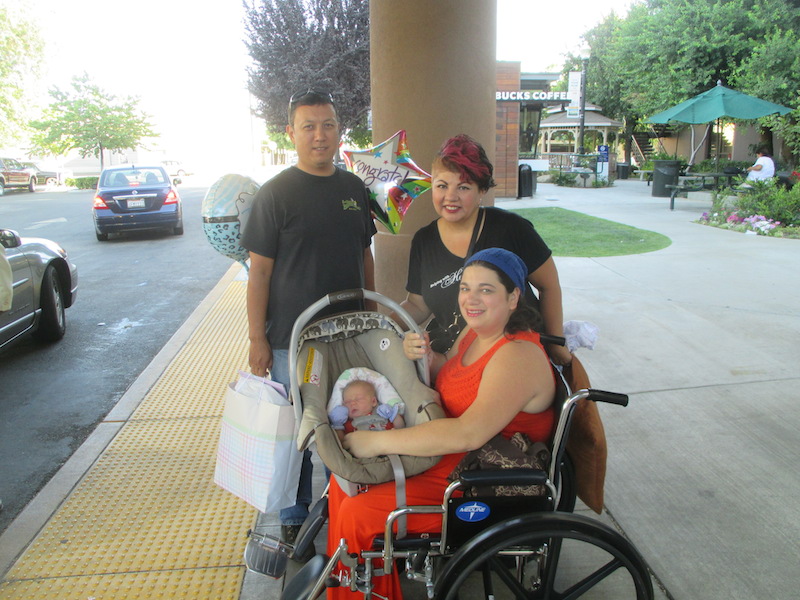 Ive never met a mother and daughter so intimately close to one another. In the years Ive known Sash, Ive watched the two of them interact in ways I thought was unheard of between a parent and offspring. Not a day goes by that these two dont text or phone each other. They are so open and honest—there is nothing they dont reveal to one another. Even on the subject of sex, its as if Sash had been reading her daughter bedtime stories from a Masters and Johnson manual.
When two people become that close, they trample over each others insecurities so often that they no longer have insecurities. The two still have moments where they become hurt, but they make up so quickly that it becomes water under the bridge before you ever realize it was a problem.
"We have moments when were lovers… also moments when were
hurting and fighting like little children."
For years, I had always loved riding motorcycles with my friends. There would be those moments when a handful of us would ride side-by-side down a twisty canyon road, able to remain in alignment through tight curves one after another. It felt like we were brothers.
Having ridden all across the country with Sash, I realize now that she and I are really just close riding buddies. We happen to sleep together, sure. But its riding side by side across the country, meeting new friends and doing business that we really click.
Its kind of like Bonnie and Clyde, where you know the two of them are madly in love, and if theyd just stop robbing banks and shooting people, theyd live happily ever after. Yet, their dynamic works so much better as partners-in-crime.
But Sash and I havent developed the intricately complex and close relationship that shes developed with her daughter. Were still decades away from that. We have moments when were lovers who couldnt be any better for each other, but also moments when were hurting and fighting like little children. We have to make time to be away from one another, just to keep our sanity. Sash likes to set up headquarters at a Starbucks somewhere, starts talking to strangers, makes friends and occasionally meets up with them later on. The introvert in me likes to stay in the hotel room and crank out work on my laptop. Somehow, the separation creates the cohesion that binds us as friends.
If we saw each other as spouses, Im not sure wed still be together. Its hard to find value in a set of wedding vows when two people have grown up with divorce their entire lives. But as riding buddies, adventure seekers, troublemakers and partners-in-crime, its like were an MC (motorcycle club) of two members. The only promise we make is that weve got each others backs.
For Sash and her view of relationships, one life cycle is now complete. She went from giving birth to a daughter, to watching her daughter give birth. In some profound way, its as if a duty has been fulfilled. Now its now time to leave Bakersfield and get back on the road.