Bike builder Billy Lane of Choppers Inc. raised more than $13,000 for the Kids amp; Chrome charity by bringing together 29 master motorcycle builders for the first annual Builders Breakfast held in Sturgis at the Broken Spoke Saloon.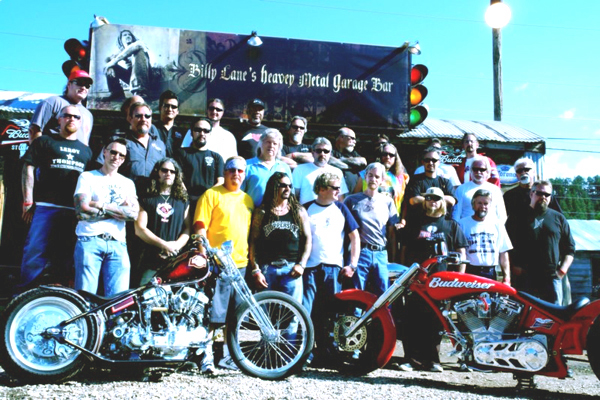 Never before have all these talented bike builders gathered in one place, but Lane made it happen on August 8 bringing together builders like Dave Perewitz, Arlen Ness, Donnie Smith, Paul Yaffe, Don Hotop, Mondo, Kendall Johnson and many others for a breakfast and meet-and-greet event. The general public paid $25 to meet one-on-one with the builders, get autographs and take pictures. More than 400 tickets were bought for the sold-out event.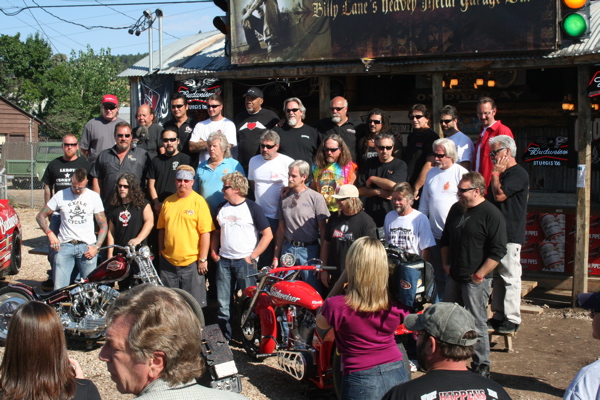 "We set our goal early on to raise about $5,000 by selling about 200 tickets for Kids amp; Chrome. Then "bam!" out of nowhere, this event took on a life of its own and turned into the most amazing morning in Sturgis," explained Lane. "The night before we had already sold more than 400 tickets."
Lane and his Choppers Inc. crew set out to produce an event where anyone could come and spend a couple of hours with the worlds most well-known builders over breakfast. The event was announced late spring for a date of August 8th, and builders were personally invited to attend by Lane. Throughout the course of planning the event it grew to the point of having a list of builders waiting for a position.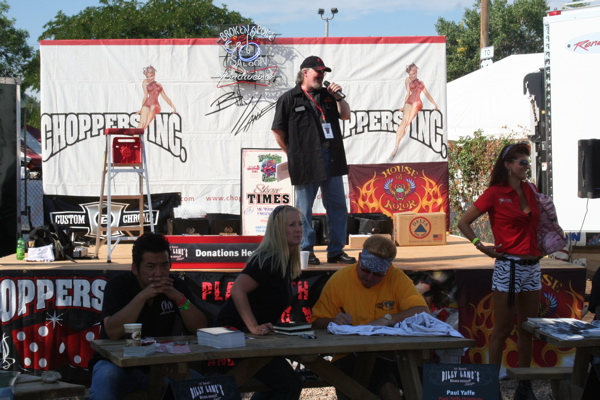 "I was still receiving calls from builders wishing to donate their time up until the day before the event. Each and every builder stepped up to plate to pull this off," said Darcy Betlach, Billy Lanes publicist. "Not only did they donate time, they provided amazing prizes for the ticket holders. Some of the parts from guys like Jim Nasi, Scott Webster and Kendall Johnson were over the top. The guests who won them were so excited, it was like Christmas. The lucky winner out of Las Vegas who won a Sara Liberte portrait of himself with Arlen Ness couldnt believe how his morning turned out."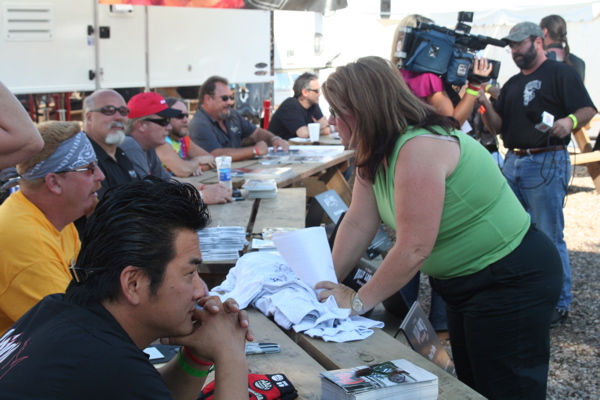 Following is the list of builders who donated their time to this event: Billy Lane, Kendall Johnson, Arlen Ness, Cory Ness, Mondo, Dave Perewitz, Donnie Smith, Paul Cox, Aaron Greene, Russell Marlowe, Kim Suter, Jerry Covington, Russell Mitchell, Brian Klock, Rick Fairless, Paul Yaffe, Randy Simpson, Jesse Jurrens, Jim Nasi, Michael Prugh, Scott Webster, Eddie Trotta, Chica, Fred Kodlin, Ron Finch, Don Hotop, Sugarbear, and Arlen Fatland.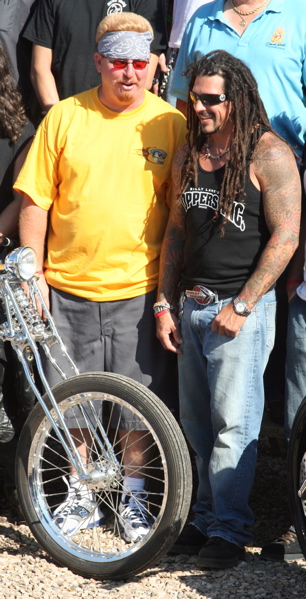 Because of the overwhelming demand and interest, there was a shortage of food. About 100 people missed out on breakfast. Jay Allen, owner of the Broken Spoke, scrambled to accomodate the hungry crowd by offering free water and beer, and inviting them to hang around for a free lunch. Organizers say next years event will be better planned to accomodate the overwhelming interest.