"Live fast, die young, stay pretty." That was the motto of my lifelong best friend, Mary Tomczak. It was a line in a Blondie song. Mary loved Blondie back in the 80s. We were even backstage at one of Blondies concerts, and as strung out as she was, onstage Blondie was larger than life. And larger than life is the best way I can remember Mary, who one week ago today, decided to take her own life. When I was able to look at her for the last time, I ran my hands over her porcelain perfect, still slightly freckled high cheek bones. I held her cold hands in mine. Her husband was standing next to me and said, "Shes so cold. She hates to be cold." I replied, "I know. I do too."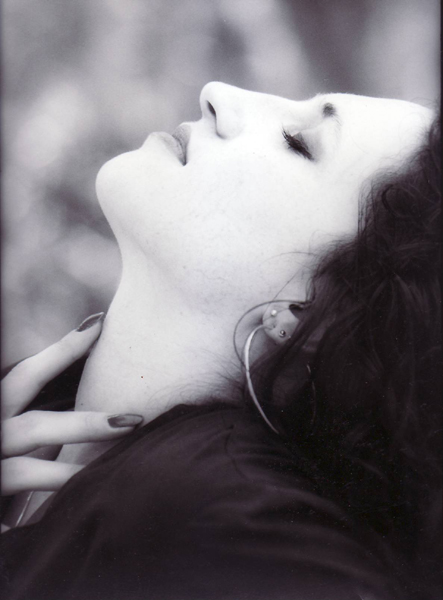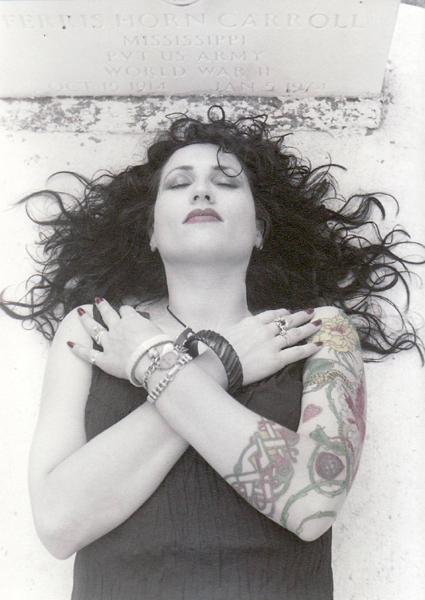 For two girls who grew up in the blizzards of Minnesota, neither of us could stand being cold. Yet we both chose to go to college in the coldest place in the country, University of Minnesota in Duluth on the edge of Lake Superior, where the wind gusts can freeze your eye balls right in their sockets. That is where, in the art department, two unlikely pals the punk rocker and the hippie chick became roommates, and lifelong best friends.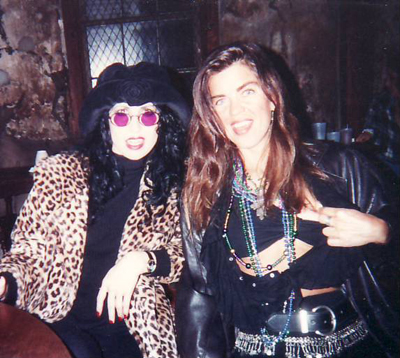 Both of us born and raised slightly dysfunctional Catholics, the last thing I did before walking away from her casket was take two antique black rosaries that belonged to each of my grandmothers, and place them gently in her stiff hand. Her husband, Damon, quickly grabbed them out of her hand saying to me, "She didnt believe in that stuff." He then tucked them into the side of the coffin and walked away.
Both Mary and I have always had a fascination with the image of Christ, and Mary Magdalene. Both of our homes are filled with rosaries, statues, and pictures portraying religion. Being that neither of us has had a life free of sin, I suppose to some that would seem sacrilegious. But to anyone so self righteous who would think that they are closer to God because they sin less, I would say only that I dont feel the need to answer to any man. We are all sinners, and we are all on our own journeys. From start to finish, we all go through a process of good and evil. We dont all start out at the same place spiritually so perhaps we dont all have the same finish line to cross. Recognizing sin in other people is so much easier than seeing it in ourselves, isnt it? But we all struggle with it until the day we leave here. The best we can do is to try to be a better person each day that we are given. Whats "better" for me or better for anyone is really only between that person and God. And if you dont believe in God, or anything, then perhaps trying to be "better" would have no relevance.
I know that Mary was trying to be a better woman every day of her life. I know she struggled, but I have come to believe that those who struggle the most care the most. She was an energy force of love and fire and compassion and class. She was wickedly funny and blatantly honest. And for as much as she was judged by the world around her, she never judged them back. She was one person who, if I needed anything, anywhere, anytime, I knew I could count on her to be at my side, no questions asked. She was as solid as a rock and as level and consistent as the waves on the shore. The tide comes in and goes out, but it never goes away. Its hard for me to accept that she would choose to go away. The void she leaves in my life knows no bounds. I was the last person standing over her body at the viewing, before she would be cremated. I put the rosaries back in her hands. None of us really knows what someone else believes, and none of us really knows what lies ahead.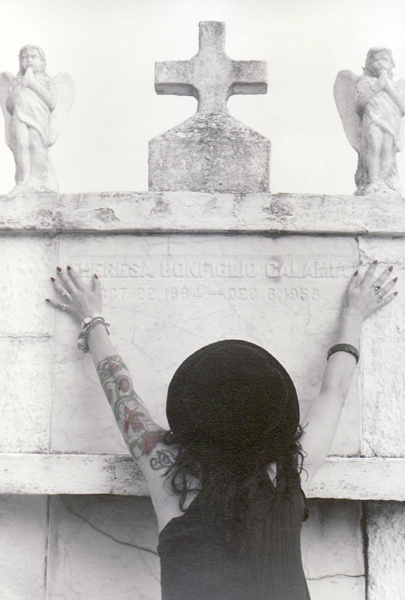 We all find ways to justify our own behavior. I believe that God sees it all, and that he is the King of seeing through our behavior and into our hearts. He sees our good deeds, our mistakes, our weaknesses, our failures, our intentions good, bad, and unrealized. In my mind, I have to believe that God saw into this incredible womans heart and that Mary is happily flying around the kingdom. And for some reason every time I imagine her there she is not just flying, but she is traveling very fast and furiously, dancing, and smiling.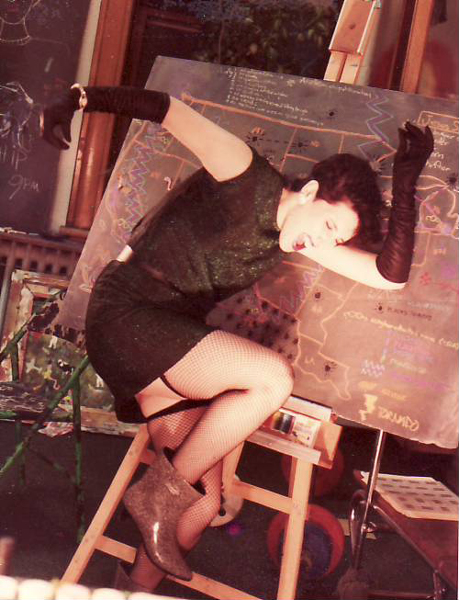 Yet here I sit with tears still streaming down my face because I know I will miss her strength and humor in each and every day of my remaining existence. Id like to believe that the friends we lose on lifes path become our guardian angels, and that they watch over us, and help us on our mission to become better people, and that they will be waiting when our number is called to be reunited with us. Yet even with the faith that I will see her again one day, it is hard to accept that here on earth, I will never again hear her laugh, see her smile, know her ideas, feel her insane energy, or get to ride BEHIND her on a long and winding road!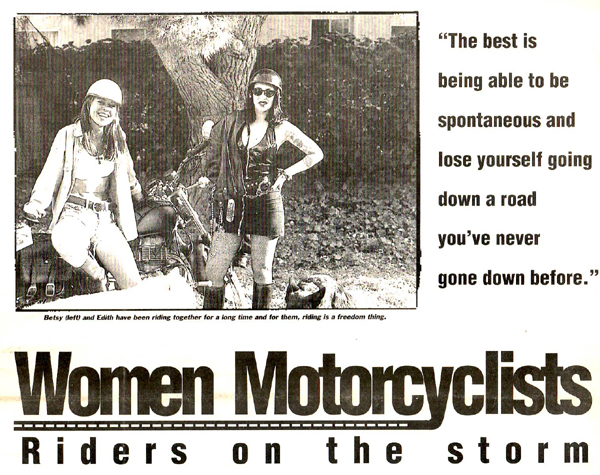 Mary Tomczak known to her friends as Edith Speed known to her clients as the Mistress Sabrina Belladonna had a colorful life, to say the least. She endured a childhood of endless torture and abuse, and somehow found refuge in passing that pain onto people who not only enjoyed it, but paid handsomely for it. She became one of the most notorious dominatrixs in the city of Los Angeles, and was even featured on Phil Donahue and Sally Jesse Raphael. She was the real deal in a world so foreign to me that I suppose I still dont know the half of it. But the true glory of our friendship was that our respect for one another transcended whatever we did in our daily lives. Edith and I started out very different people and ended up very different people, but always managed to find a most perfect common ground together.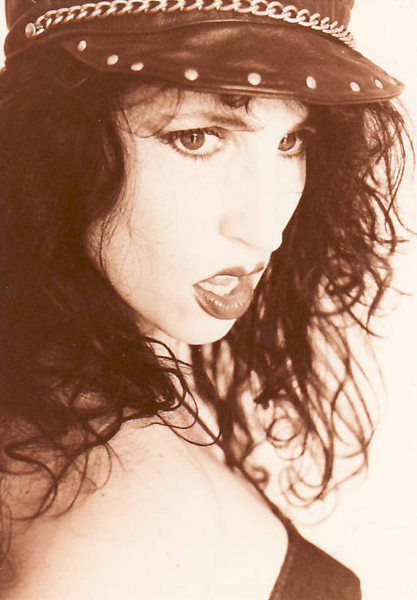 Mary came to live with me when we were just 19 years old. I didnt know it when she moved in, but she was looking for recluse from an abusive husband, who one day came to my door angrily demanding to be let in to see his wife. I could see Mary out of the corner of my eye peeking at us through the bedroom door with panic on her face. I escorted his nelly ass down to the end of the driveway and told him never to return. I became Marys hero that day, and she spent the next 30 years being mine.
Over the years I moved her out of four bad households, three were with husbands. And she always did the same for me. Although I didnt have four husbands, we both picked some doozies. We always let each other make our mistakes, and were just there for each other to clean up the messes, and move the same darn boxes back and forth each and every time. We saw each other through dozens of broken hearts, but every time, I felt like it somehow made us stronger, wiser women, and even closer friends.
The day we graduated from college, we each took out one last student loan of $2,500, and decided to hit the road. We had no game plan really, but the object was to stay away from Minnesota as long as we could. Much like Thelma and Louise, we begged, borrowed, and stole our way across the west in my maroon Mercury Zephyr, with my Samoyed Husky "Ryan" riding shotgun the whole way. For two years we zigzagged through every state west of the Mississippi eating fresh produce as we walked through markets; we snuck into orchards to steal boxes of fruit, and bought a lot of Diet Cokes at happy hours if they offered a free buffet. It was an adventure so naughty and ludicrous that we made a pact never to discuss the details with anyone else. But the two of us never tired of reminiscing about those days, and it bonded us like sisters for a lifetime.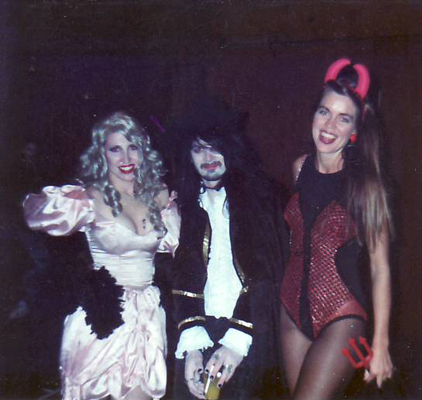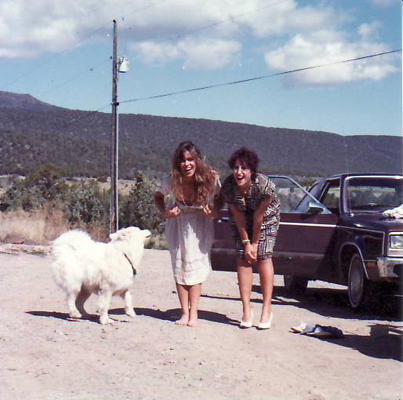 Throughout the past 30 years, Mary and I never lived more than an hour away from one another. After our two-year road trip, this hippie chick moved west to Santa Cruz, and the punk rocker went to San Francisco. It was there on the hilly streets of San Francisco that Mary Tomczak bought that first little Honda 400, which gave way to the birth of the wild child Edith Speed. She flew up and down those crowded steep streets with me on the back, and we hung out on Haight Street at the art galleries and thrift stores. She was a terror on wheels, and she would laugh her wicked laugh as she darted in and out of traffic.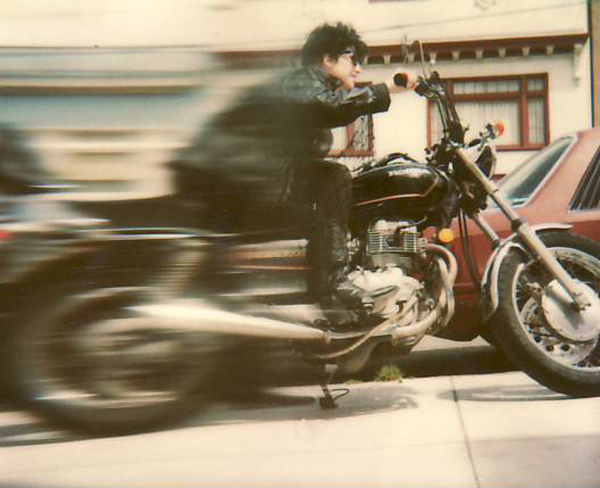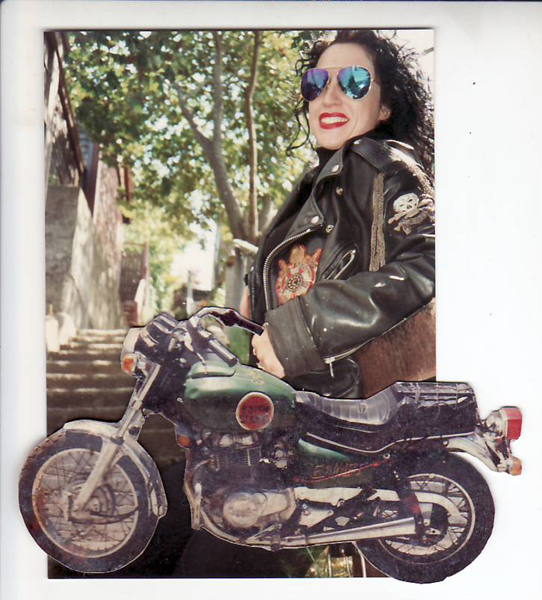 It would be years later in Los Angeles when Edith was leaving one of her gone wrong relationships that she had a garage sale to raise enough money to get herself going again. I went to that garage sale needing nothing, but with money in hand to donate to her cause. Five hundred dollars later, I owned that little green Honda 400. She told me, "It's easy. One down. Three up. Here's your clutch, here's your brake." I drove right out of the parking lot, down the block, and to the Malibu Hills, and eventually to Sturgis. That moment changed my life. She changed my life.
It wasn't long before she bought another motorcycle — a bigger bike — and together we would fly through the Malibu Hills. To this day I have never seen another person ride like she could ride. The girl had no athletic abilities whatsoever, but for some reason, put her on a motorcycle, and the girlfriend tore it up! She rode in excess of 100 mph every opportunity she had. The girl had no fear. The idea of death either never occurred to Edith, or it didn't matter. She rode Hell's bells in the moment, and could lean a bike until she was perpendicular to the pavement. She was the best mentor I could have known. I loved watching the image of her dot on the horizon as I tried to keep up. I am who I am because of her. I ride like I ride as a result of her madness. Ultimately she would buy my second motorcycle, a Honda Shadow 1100, the bike she had up until the end.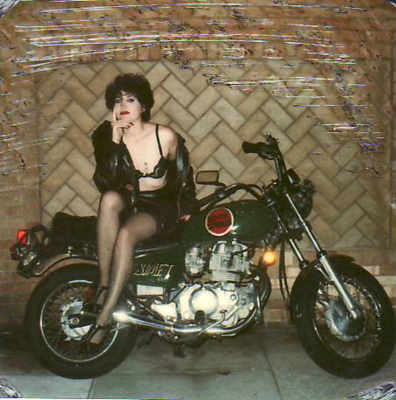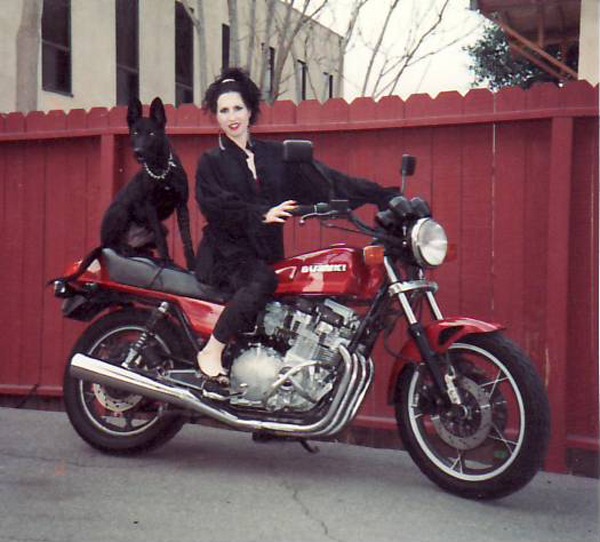 Edith finally found what she would call her "true love" in a gourmet chef named Damon. It wasn't long after their wedding that Edith found out she had breast cancer. She had already lost her Aunt Izzie, and younger sister Beverly to the disease. For the first time in my life, I saw Edith scared. I was scared. We were all scared. First she had a lumpectomy, and then we discovered the botanical pharmaceutical world of Dr. Richard Schulze. Edith decided to try and live a clean and healthy existence and began dieting and abstaining from all unhealthy influences on her life. She retired from working, and she and Damon, and his daughter, Leny, seemed to really pull together as a family unit.
When she found out that the cancer had returned, and that she needed to have a double radical mastectomy, her panic escalated. Edith had friends from every walk of life. People came out of the woodwork to unite and contribute and help her through this time, which she seemed to get through with flying colors. She had reconstructive surgery, and then tattooed her fresh scars adding to her already tattooed torso. She was happy with the outcome. During this period, we cried together many times. I told her over and over how much I loved her, and how I couldn't begin to imagine my life without her in it. I asked her if she still wanted to live fast, die young, and stay pretty. She said no, she did not. She had found true love with Damon, and wanted to grow old with him.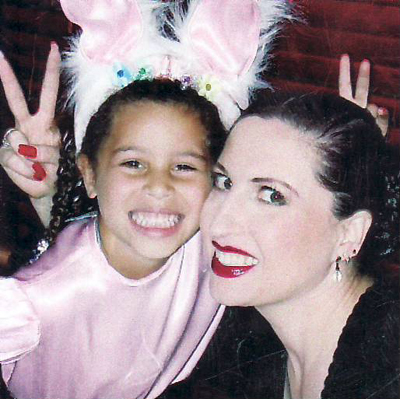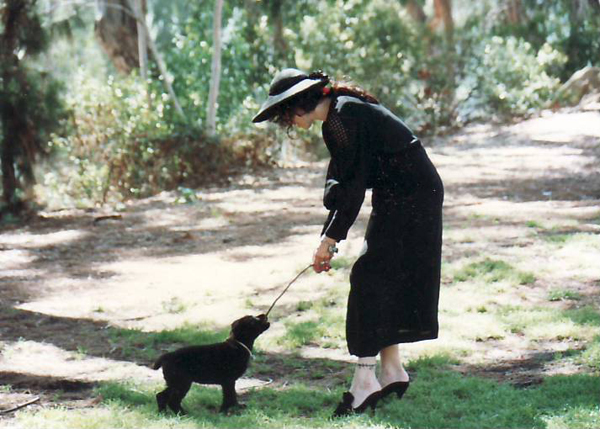 But the cancer came back, and on top of that, Damon had just changed jobs, and they had no current health insurance. And she now had this huge, pre-existing condition. Add to that, Damon, who was trying to support Edith during these trying times, was struggling himself with ongoing substance abuse problems. His inability to stop using cocaine was a constant sore spot in their relationship. It was especially hard for Edith to try to be healthy in a home surrounded by smoking, drinking, drug abuse, and ultra delicious fattening food. Try as she might, it was hard for Edith not to indulge herself when she was surrounded by temptation.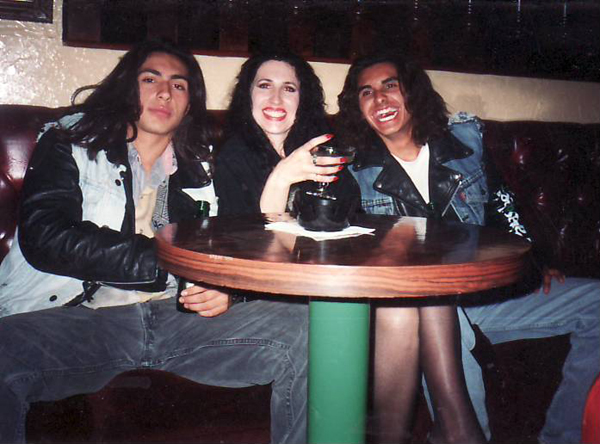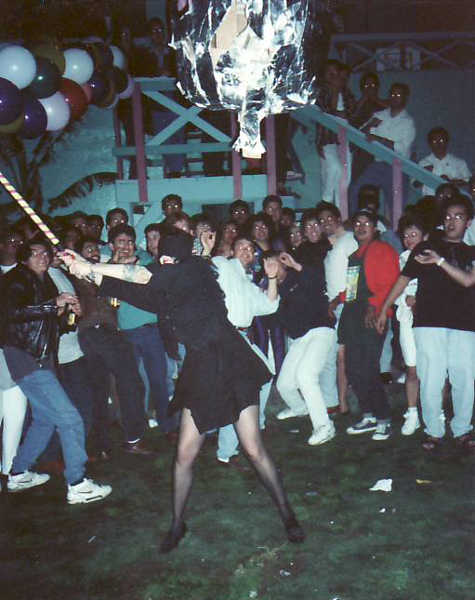 In the end, she was fearful to die a slow death of cancer. She was nervous about the insurance dilemma and worried about money. But in her goodbye letter she says she was ultimately dying that day of a broken heart because the love of her life continued to choose his cocaine addiction instead of helping her to live in the addiction free environment that would be necessary for her to have a chance to break free from the grips of her cancer. She took nearly 100 pills of all different types, and went to sleep in her office chair, after pushing "send" on her goodbye email. She had just lost 15 pounds, was as beautiful as Meryl Streep in "Sofie's Choice," and had nearly 100 people coming to her 48th birthday party in two weeks. She also had her annual trip to Magic Mountain theme park planned on her birthday weekend, which is something we did together every year.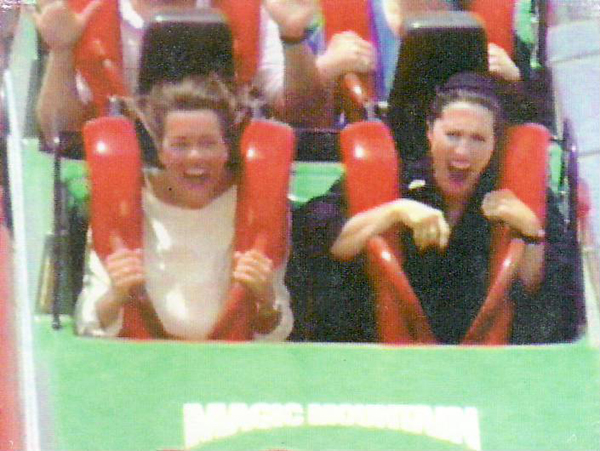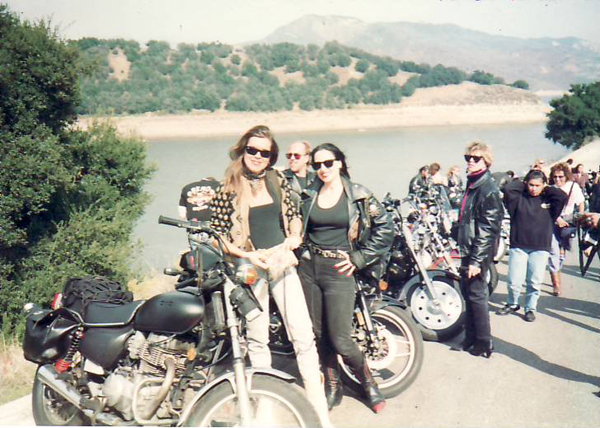 As it turns out Edith and Damon had fought about drugs the night before, and she had made the difficult choice to leave him to try and save herself. Realizing he was out of control, Damon got up the next morning, and went to an NA (Narcotics Anonymous) meeting for help. It was during the meeting while Damon's phone was off, that her final message was sent to him via a text. By the time he got that message and sped home, it was too late. He tried in vain to revive her, but she was gone. So in the end a best friend died of a suicide due to the complications of a broken heart. And ultimately she did what she always said she wanted to do. She did live fast. She did die young. And she will stay, forever pretty, both inside and out. Vaya con Dios Mary. Your absence is forever felt. Save me a seat. I will see you again one day.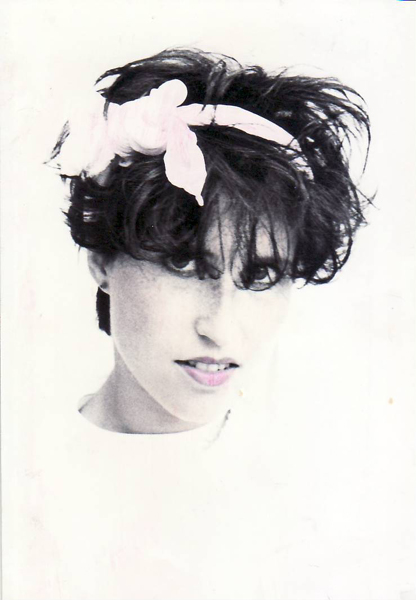 September 12 – 13, 2009, is the Los Angeles portion of the Avon Walk for Breast Cancer. As a tribute to Mary, my mother, and friends who have battled this disease, and I will be walking. Anyone who wants to join me is invited.
To read more about Betsy, visit her Web site, BetsyHuelskamp.com.