Well, if bigger is better, then the Love Ride keeps getting better and better. And if there is one thing most women worldwide can agree on, it is that bigger usually is better#8212;like with closet space and stuff. When the Love Ride began 25 years ago, it was a small event raising much-needed charity funds for the Muscular Dystrophy Association. Many of us who attend the Love Ride annually came to know Chris Houle, the Love Rides ambassador for more than a decade. Chris lived an inspirational life fighting for awareness about his disease. Sadly, Chris died of complications due to muscular dystrophy just before his 25th birthday in 2006.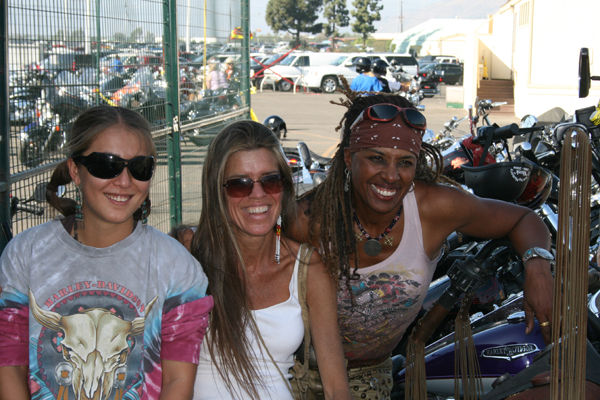 And now this year, the Love Ride celebrates its silver anniversary and 25th birthday. In those 25 years, the Love Ride has undergone many changes. The best of them being that, as the event continues to grow, it has helped not only the MDA, but a multitude of other non-profit organizations that benefit from the donations raised by the more than 20,000 bikers who participate each year. The Love Ride brings in nearly a million dollars in charity funds each year, and has raised $21 million since its inception.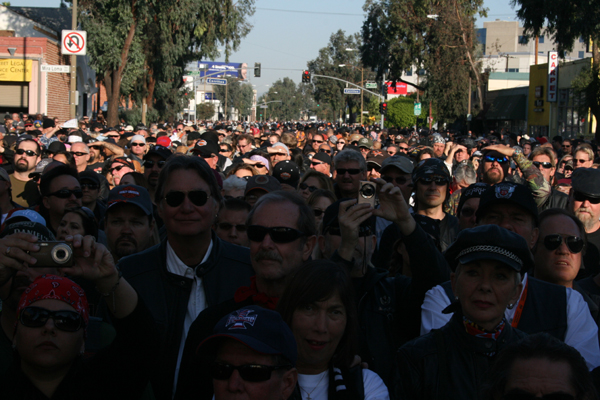 People from all over the world come to ride in what is still being recognized as the worlds largest one-day motorcycle fundraiser although now the Love Ride is considered to be the grand finale to a three-day weekend full of events being called California Bike Week. And with the change in destination from Castaic Lake to the new Pomona Fairplex Fairgrounds, the way has been paved for the Love Ride to grow over the next 25 years. It is the hope of Love Ride founder and chairman, Oliver Shokouh, that during the next 25 years the event continues to grow as it has the last 25. Olivers continued commitment is to improve the quality of life for those less fortunate. By changing the events location to accommodate its growth, the opportunity has been laid for what was once a one-day ride to an annual California event that could compete with big bike rallies like Sturgis and Daytona.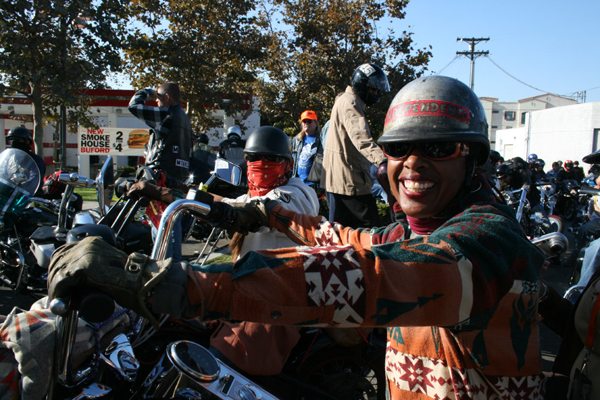 Although the new destination makes for a short 50-mile freeway ride, the change is good for a couple of reasons. Interstate 210 to Pomona is much less crowded with cars than I-5 north to Castaic, and makes what used to be a frenzied hour of splitting lanes a much more safe and organized parade of 20,000 motorcycles. Not to mention that getting into the huge Fairplex parking lot is easily expedited, as opposed to the chaos of parking on hillsides at Castaic. So what you miss in the scenic beauty of Castaic Lake, you make up for in better organization, safer riding and more room. In addition to changing the venue, the day the Love Ride is held has been moved up a couple of weeks to late October instead of mid-November.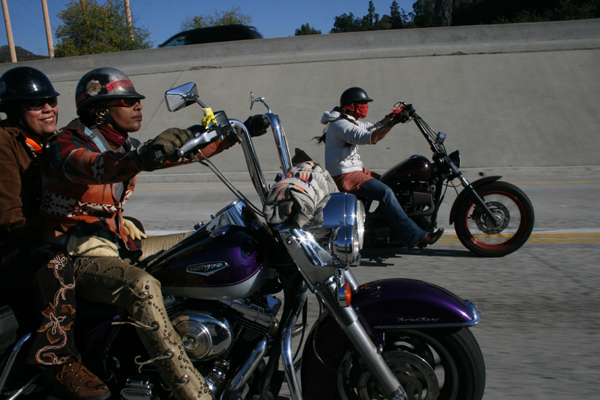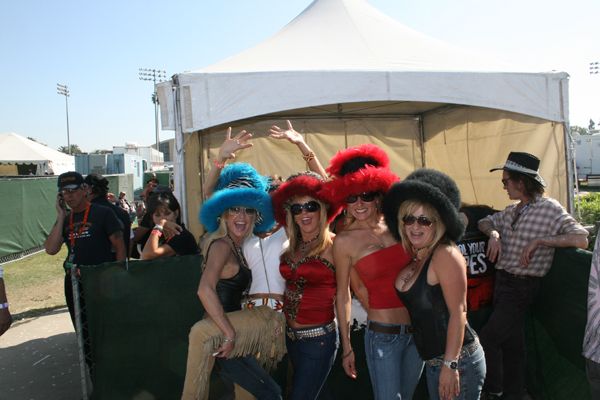 In 2007, the sun was a complete no show, and this year the cloudless sky provided a perfect long weekend for outdoor fun. The Fairground gates opened on Friday at 3:00, and featured a weekend of musical entertainment, demo rides, hot rods, stunt shows, flat track racing, tattoo parlors, the Wall of Death, bike builders, a huge vendor village, and concessions galore. And the Peterson Automobile Museum in Los Angeles, in addition to showcasing its classic car and motorcycle exhibit, hosted an auction selling items to aid the Love Ride Foundation. There certainly was a lot of ground to cover if you only attended the event for one day. And Sunday, the day of the Love Ride, had a great turnout, complete with its usual Grand Marshal, Jay Leno, honorary Grand Marshal, Peter Fonda, and a new slew of celebrity riders, topped off with a serious dose of real deal rock and roll.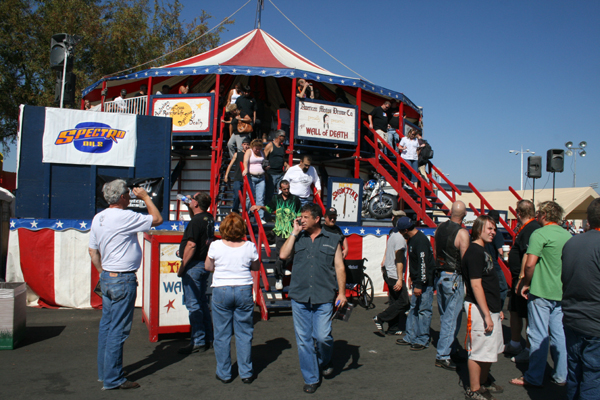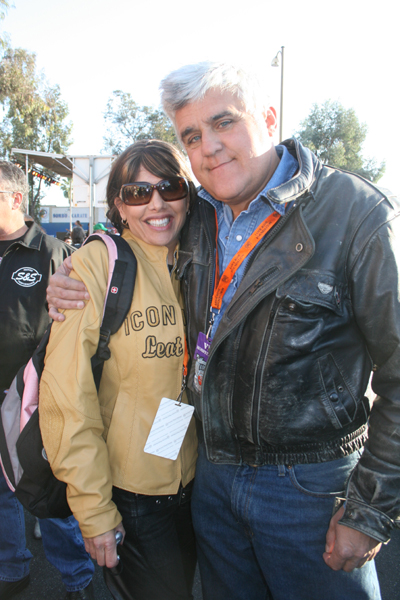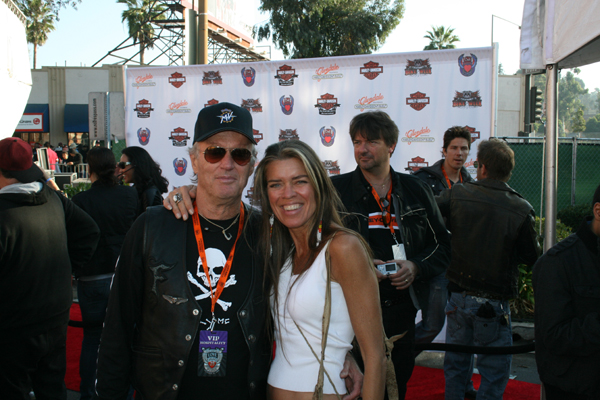 Over the years I have seen a lot of fabulous musicians rock the stage of the Love Ride. But even if I was hearing impaired I could have enjoyed watching lead singer Dave Grohl of the Foo Fighters fly around the stage with his rock star hair and his oh so sexy, stretchy green pants. What a vision he was! And it was plain to see why the Foo Fighters won the 2007 Grammy for Best Rock Album. They truly rocked the stage and the crowd. Jay Leno likes to joke every year about the B-celebrities at bike events, but there was nothing "B" about this concert. It was class-A entertainment. And when the forever-classic ZZ Top took the stage, and Dave Grohl and Velvet Revolvers Duff McKagan joined ZZ Top on stage, the enormous crowd stayed put until the last song was sung.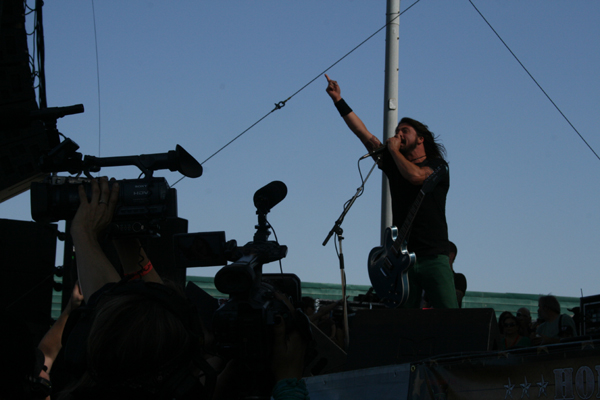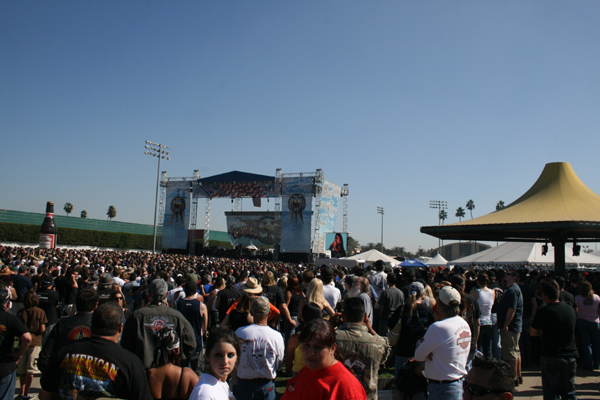 A lot of celebs took to the road and to the stage to be interviewed by emcee Jay Leno. Since Jay sits next to A-listers every night on his talk show, maybe for him these motorcycle celebs of the past are just that, blasts from the past so they become the butt of his jokes. For me, and the thousands of regular folks at the Love Ride, sharing the road with "Easy Rider" Peter Fonda is an honor! And how about sharing the road with Willie G. Davidson and his whole family whose bikes we love to ride. Always an honor! Robert Patrick of the "Terminator" who melted our hearts is always present and humble. "Renegade" Lorenzo Lamas continues to show his support and one up himself with the prettiest girl at his side. Larry Hagman was there again with his wife, Mag, and never stops mingling with the fans who remember his "Dallas" and "I Dream of Jeanie" days.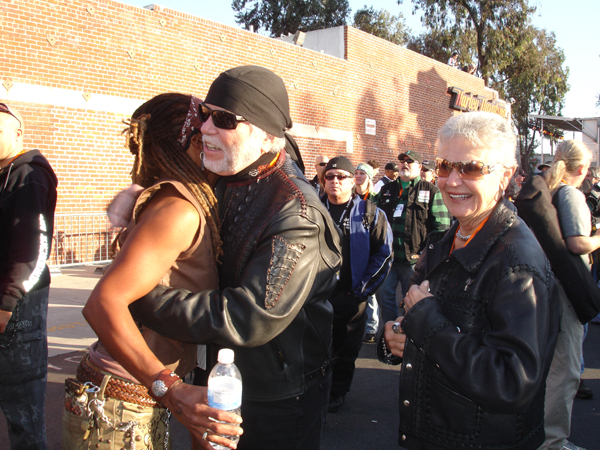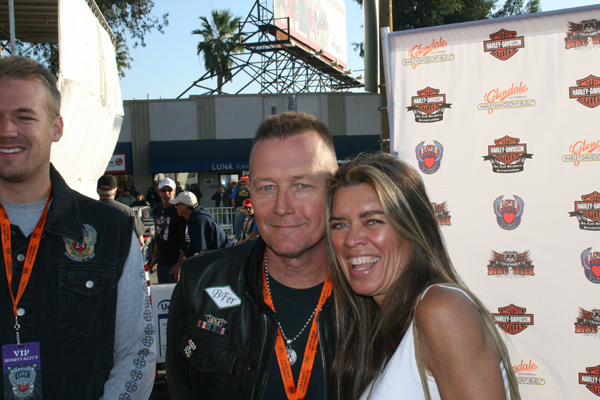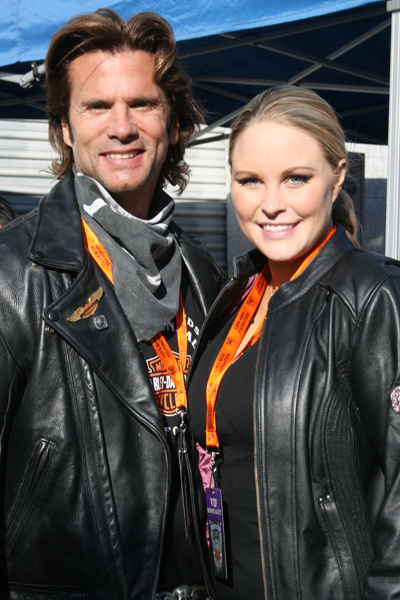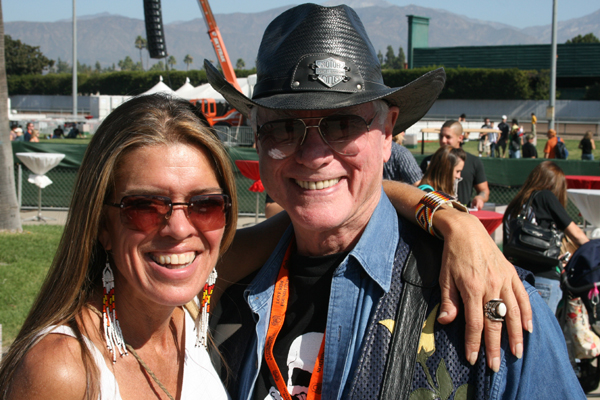 I heard that Gene Simmons was there, and even if I wouldnt have recognized him, Im pretty sure I would have noticed his slammin better half, Shannon Tweed, who was reportedly there with him. Michael Trucco and other actors from the show "Battlestar Galactica" were there, and might I say, nothing "B" about him either. And the new big guys on campus were the stars of the new motorcycle show on FX cable, "Sons of Anarchy." When I tried to ask one these bad boys about the new show, he looked at me like I was an idiot for not knowing more about him and the show. OK, Mr. New Cool Guy, please excuse my ignorance. Im still listening to John Denver and Cat Stevens. Im not exactly in the know on everything new and hip.
| | |
| --- | --- |
| Charlie Hunnam an actor on the cable show "Sons of Anarchy." | Mark Boone, Jr., another actor from "Sons of Anarchy." |
The Love Ride was a very successful event judging by attendance, weather, and money donated this year. And even though the ride itself isnt much of an actual ride, the cool thing about this event merging into California Bike Week, is that people who do come in from out of town can have a few days to enjoy the many unbelievable canyons and winding roads tucked in every direction in the hills surrounding this vast city. Literally every direction you could ride has less traveled mountain roads offering fantastic views and tight turns that make riding fun and exciting. I look forward to many more years of the Love Ride and California Bike Week.
To read more about Betsy, visit her Web site, BetsyHuelskamp.com.