If I borrow someone else's motorcycle, or lend my bike to a friend, am I covered under their insurance or vice versa?
A good rule to remember is that "insurance follows the bike," so in both of these situations the rider would be covered. This is referred to as Permissive Use Policy. As long as the rider is operating the motorcycle with the owner's permission, the bike is covered. Keep in mind, however, that if something were to happen and the policy is used, your rates may be affected or the insurance company may choose not to renew the policy in the future.
Will submitting a small damage claim or getting a traffic citation affect my premium?
The answer is…maybe. Typically a "no fault" accident will not affect your premium nor will a minor traffic citation. But the answer varies based on the situation and is different for every insurance company. If you are in good standing with your insurance carrier and have no previous claims it will certainly help. If you are not at fault your rates will probably not be affected. If you are at fault this can be a different story and with some insurance firms the size of the claim will also come into play.
One other consideration when deciding whether or not to submit a claim is your deductible. If the cost to repair is less than your deductible, it may not be worth submitting the claim.
How do insurance companies determine motorcycle value?
In order to determine the value of your bike after a claim, some insurance companies simply use books such as N.A.D.A. Guides or the Kelley Blue Book. The problem is that these "guides" rarely give an accurate picture of the current value of your bike. There are many factors the books don't take into account, like any aftermarket accessories that you've added, when determining values that a specialty motorcycle insurance company like Markel will consider.
A thorough claims examiner will usually consider the book values as well as the actual market value when determining the value of your bike. This can involve reviewing online and classified listings to determine the current selling price for bikes similar to yours. Examiners will try to find at least four or five examples in your geographic area to give them a complete picture of what people in your area are paying for bikes similar to yours. They then average these prices to get the value of your motorcycle.
I like to "farkel" my bike with aftermarket accessories. What do insurance agencies consider an accessory, and do I need additional coverage for them?
One of the most common sticking points people have in a motorcycle insurance claim comes from insufficient accessory coverage. Far too often, people either underestimate the value of their accessories or are unaware of what accessories they have. Sometimes this stems from a lack of understanding of what constitutes an "accessory."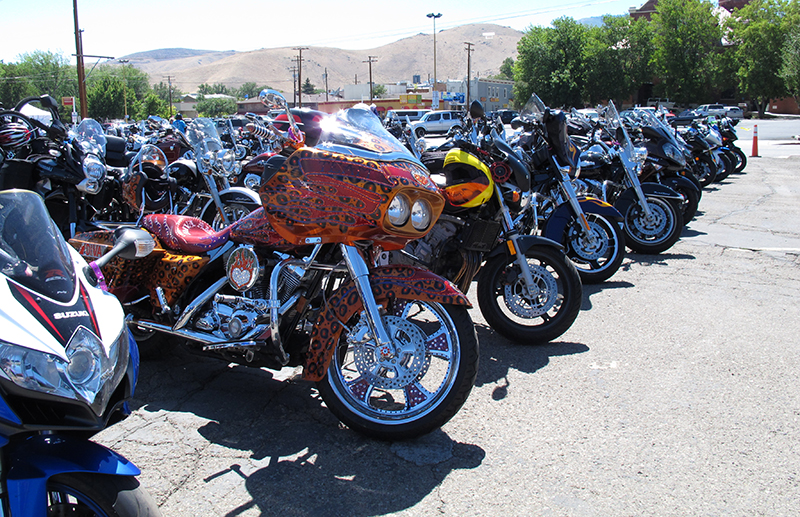 An accessory is anything that was not included as standard or basic by the manufacturer of the bike. This includes things like custom add-on chrome, saddlebags, windshield, custom paint, and even your riding gear if it's used exclusively with the motorcycle.
When determining how much coverage to carry, don't forget to include accessories that were added by the dealership or a previous owner before you purchased your bike. Unless you ask for accessories to be specifically covered, your motorcycle's value is most likely strictly for the stock bike. Be sure to take a thorough inventory of the accessories on your bike when deciding on how much accessory coverage to purchase. Your insurance carrier should be able to help you determine the right amount of accessory coverage for your bike.
What is liability coverage and what does it cover?
The technical definition of liability insurance is, "Type of insurance that covers losses resulting from bodily injury to others or damage to the property of others for which you are legally liable and to which the coverage applies." Still awake? Basically, liability insurance is there to help you pay for damage-either bodily or to property-that you do to others while operating your motorcycle (but it does not cover your bike or your injuries).
What injury coverage do I have under my motorcycle policy, and when does personal health care or medical insurance kick in?
Many people don't buy medical payment coverage because they think, "I already have health insurance." But the reason purchasing medical payment coverage from your motorcycle insurance carrier is valuable is because it can help to cover your health insurance plan deductibles. It's very affordable and nice to have when you are facing $2,500 in out-of-pocket costs. Medical payments coverage, also commonly known as "med pay," helps to cover medical payments (after any other medical coverage) if you or a passenger are injured on your bike, regardless of fault.
In addition to price, what should I consider when shopping for motorcycle insurance?
Many companies will offer to bundle together insurance policies and will provide a lower price as a result. While we appreciate the lower costs, the problem with this approach is that if you have a loss on one part of your insurance bundle (your home, for example) then all the other insurance policies may also be affected. Some providers, like Markel, will offer a diminishing deductible program whereby your costs decline over time if you have no incidents. Roadside assistance and medical payment coverage are two other important considerations.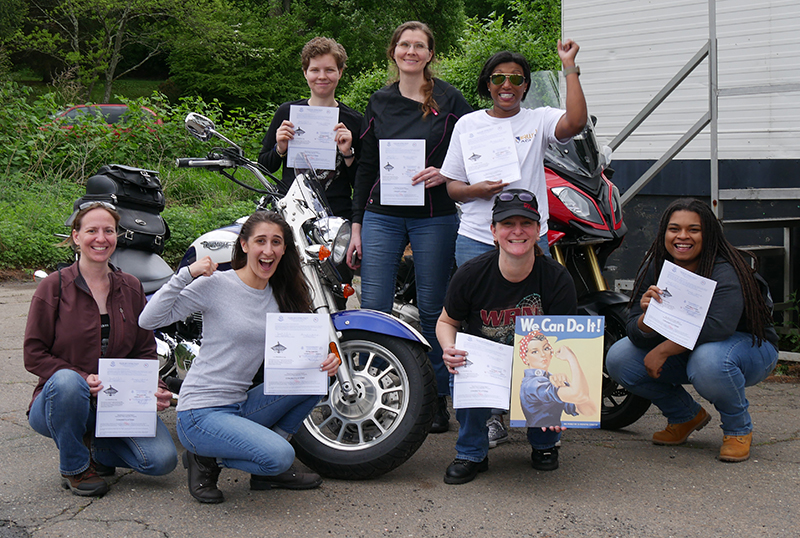 Ask your insurance company about discounts for training certifications received, how long the discount is good for, and if you can have multiple discounts for multiple achievements.
Have more questions? Please leave a comment below and we'll get you an answer, or call Markel Motorcycle Insurance at 800.236.2453.
This article is intended for general information purposes only and should not be construed as advice or opinions on any specific facts or circumstances. Persons requiring specific advice should consult an independent advisor.