Its not too late to put something special under the tree or in a stocking…even your own! Get your hands on some great WRN deals for all the riders and soon-to-be riders on your holiday shopping list.
Interested in advertising? Heres how!
Guided Motorcycle Tours Since 1980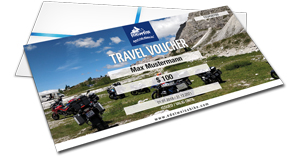 TRAVEL GIFT VOUCHERS
---
"Four wheels move the body, two wheels move the soul."
Gift vouchers are out? Not at all! No matter if guided or self-guided tours, motorcycle rental or e-bike tours: Edelweiss Bike Travel, the worldwide #1 in guided motorcycle tours, provides the perfect present for the ones who want to discover the world on 2 wheels and experience unforgettable adventures!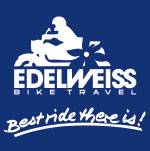 Introducing MotoAngels™ by MotoChic®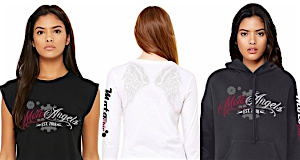 FREE U.S. Shipping
PROMO CODE: WRNSHIP
Offer Expires 1/31/19
–ORDER NOW–
---
Holiday Capsule Collection
From relaxing at home to adventuring out and about, youll love our heavenly mix-and-match tops made from antimicrobial fabric to help you look good and stay fresh from day to night. Stand out from the crowd in our saintly white tees with glow-in-the-dark wings on the back.

Hot Deals from Hot Leathers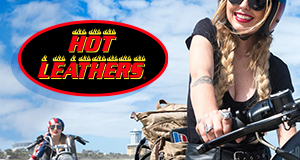 25% OFF
PROMO CODE: WRN25
Offer Expires 1/31/19
–ORDER NOW–
---
Hot Leathers, the leader in motorcycle apparel, would like to offer ALL Women Riders Now visitors 25% off their orders during the 2018 holiday season.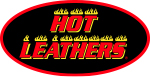 Gifts for the Soon-To-Be Rider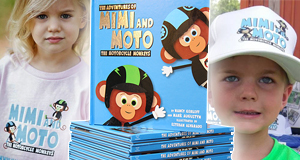 10% OFF
PROMO CODE: WRN10
Offer Expires 1/31/19
–ORDER NOW–
---
Our first book, childrens t-shirts and youth-sized trucker caps are perfect for the little riders in your life. Thanks in advance for your support us as we continue working to become the 'Dr. Seuss' of the motorcycle world.
Coming Soon: Mimi and Moto Ride the Alphabet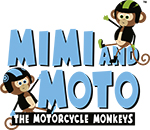 Hardcoated Polycarbonate Windshields – 3-Year Warranty!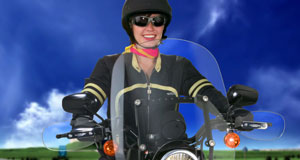 10% OFF
PROMO CODE: WRN19
Offer Expires 1/31/19
–ORDER NOW–
---
National Cycles polycarbonate windshields for cruisers, touring, sport and adventure bikes are made from the highest quality materials and are available in a multitude of sizes and styles. No matter what you ride, we have your perfect windshield.
National Cycle products are made in the USA.

Ride in TC Road Gear Style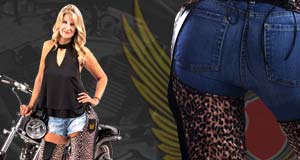 20% OFF + FREE U. S. Shipping
Offer Expires 1/31/19
–ORDER NOW–
---
Few things can rival the classic leopard skin look. It speaks to women on a deeper level. That's why, this season, we are offering a special discount on our leopard leather chaps for women who just love to ride, free shipping included! With comfort and style, you'll be racing to test these bad boys out. Ride in Style! TC Road Gear Style!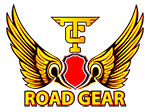 The Lodge at Blue Lakes Loves Women Who Ride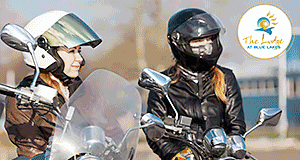 Great Rides, Great Rooms
–BOOK NOW–
---
The wind in your hair, wide-open roads, and sisterhood – women who ride motorcycles love freedom. So, we think you're going to love The Lodge at Blue Lakes, too. Our historic lodgings in Northern California offer 22 tastefully decorated accommodations, including fully-furnished kitchenettes and executive suites – perfect for your club's group rides, engagements or special events.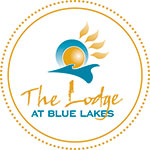 Communication System Discount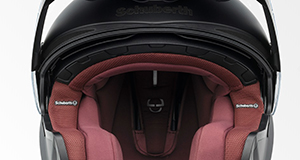 SAVE 10-20%
PROMO CODE: WRNSNA
Offer Expires 12/31/18
–ORDER NOW–
---
Order a C3 PRO WOMEN helmet and receive a discount on a communication system! Save 10% on the SC10U, or 20% on the SRC model. The C3 Pro Women is one of the quietest helmets in the world. Thus a quiet ride and less distraction from the road ahead. Available sizes XXS to L, in Matte Black or Glossy White.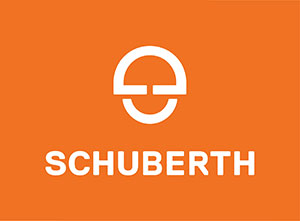 Women On Wheels® Wants YOU!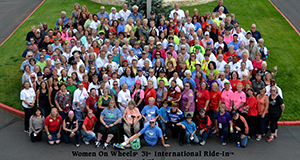 50% OFF
Offer Expires 1/31/19
–JOIN NOW–
---
For a limited time, NEW members are invited to join for 50% off a one-year membership! We want your support members, too (male or female), so they are also invited to join at 50% off! Tell your bestie about this deal and join together (requires separate memberships)! Follow the link to the best female motorcycle organization on the planet!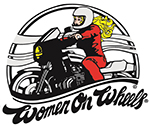 Get the Muck Off with Muc-Off!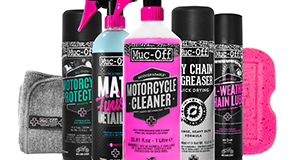 15% OFF
PROMO CODE: WRN15
Offer Expires 1/31/19
–ORDER NOW–
---
Muc-Off, the industry-leading motorcycle cleaning and care brand, with its easy to follow 3-stage cleaning process "Clean, Protect, Lube" has teamed up with WRN to offer a 15% discount on its suite of products and unparalleled cleaning performance! No matter what you ride or where you ride, if you're looking to make your bike shine, look no further than Muc-Off for all your cleaning, detailing and care needs. Offer does not apply to sale or already discounted items.

Helibars®—Kick Pain to the Curb!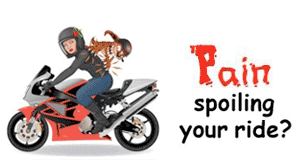 10% OFF + FREE U.S. Shipping*
PROMO CODE: WRN2018
Offer Expires 4/30/19
–ORDER NOW–
---
At HeliBars®, our focus for more than 25 years has been helping motorcyclists find their elusive "comfort zone" for all-day riding comfort. HeliBars motorcycle handlebars and risers provide the most comfortable riding position possible. Precision-built HeliBars transform and improve your bike's handling, performance and control, so you can "Kick Pain to the Curb!" Made in USA / 100% satisfaction guaranteed.
*On orders over $129.00

Motobird—Motorcycle Trips for Women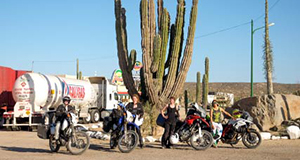 10% OFF Any 2019 Tour
PROMO CODE: WRN18
Offer Expires 1/31/19
–ORDER NOW–
---
January–Spend 10 days riding paved roads through Baja, taking time to see whales with their newborns. March–Join us in Belize for a 7-day dual-sport adventure, motorcycles provided. May–Spend a long weekend exploring California's Central Coast, wine tasting, vintage motorcycle museum and hot springs.
The Right Tool—The Right Gift!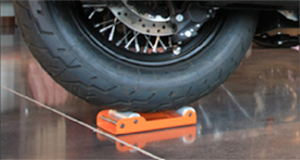 SAVE 20%
PROMO CODE: WRN
Offer Expires 12/29/18
–ORDER NOW–
---
Wheel Jockey® is a simple tool that helps riders rotate motorcycle wheels for cleaning, checking air pressure and tire inspection. Your motorcycle wheels turn on ball bearing rollers and provide easy access to the entire wheel. Made in the USA, using top-notch materials and hardware with an indestructible finish. Two models cover bikes up to 950lbs. MSRP from $59.00
Order now and receive a holiday discount code for all Stop & Go tire repair products.