Victory Motorcycles is going after the luxury touring customer with its new Vision motorcycle. Research shows 95 percent of those customers are men averaging 54 years old and riding for 28 years. According to Mark Blackwell, vice president of Victory Motorcycles, the Vision is the most heavily researched Victory product to date and is a true result of what customers are asking for.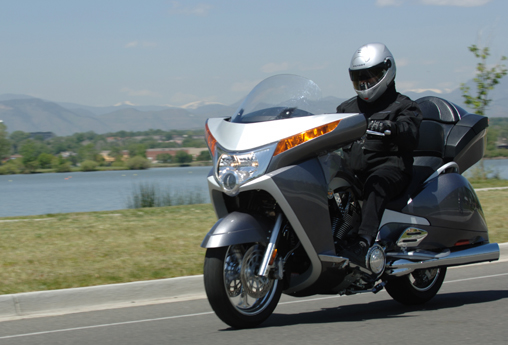 While men are the target market, women are very important to the buying process of the Vision, says Gary Gray, Product Planning Manager with Victory. "We considered what women wanted in this motorcycle." Victory knows women play a key role in the purchasing decision of such an item so features like an extra comfortable seat, decent storage capacity, adjustable windflow (in the form of the adjustable windshield and winglets) are creature comforts women demand and that men can appreciate. When the womans happy, the mans happy.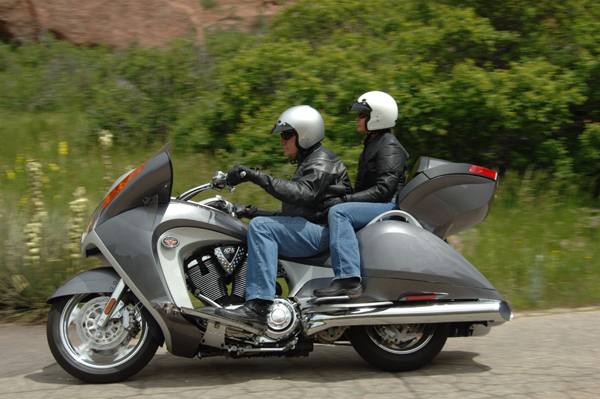 Whether this type of motorcycle appeals to you or not, the story behind the development and launch of the Victory Vision is quite interesting as the motorcycle is destined to be more than just a mention in motorcycle history books. Why?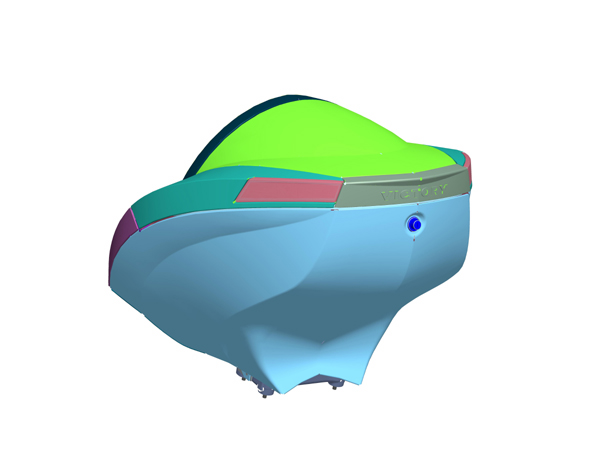 1. Its futuristic "visionary" style is a departure from anything currently on the market. Stylistically, Victory is taking a risk with the Vision; it will either be a huge success or a flop. Departures from the norm, always make history.
2. It took more than six years to develop the motorcycle and is Polaris (Victorys parent company) biggest investment to date. Thats pretty significant for a 50 year old company.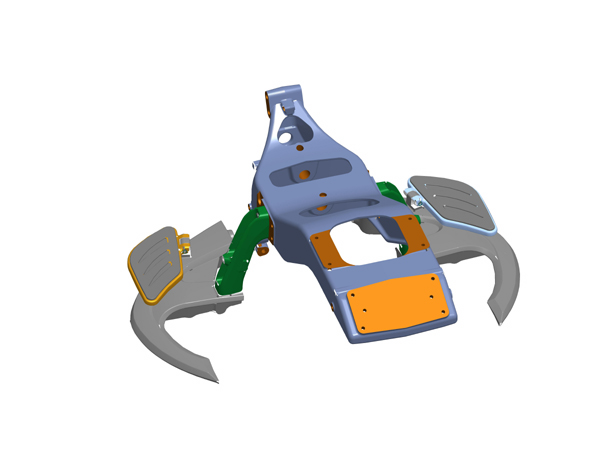 3. There are many "firsts" with the Vision (like the lowest seat height in its class, and a protective tip-over feature) that riders wont find on other motorcycles.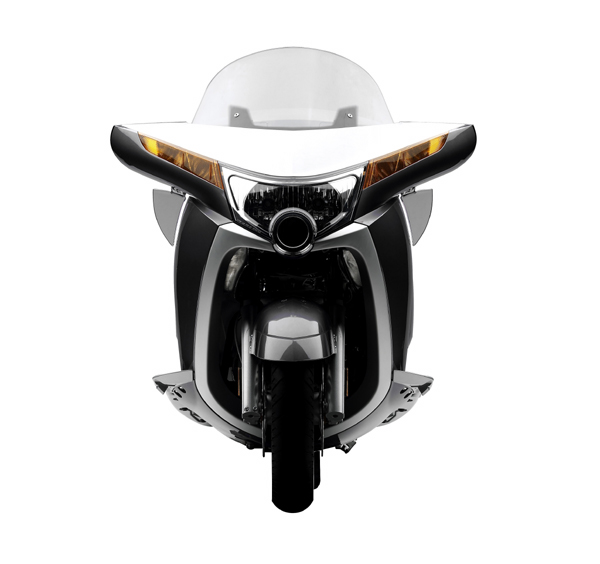 4. Because of the motorcycles unique look and significance in the Victory line-up, Victory executives engineered an extra long build-up (more than a year) to the actual unveiling and subsequent test rides of the bike to create a buzz about it in the marketplace. The test of the bikes success will be in sales when Victory finds out if it designed exactly what customers are asking for.
For more information, visit TheVictoryVision.com.