March is Womens History Month and all over the country communities are getting together to recognize the contributions of women throughout history. Those contributions are in science with Marie Curie discovering the intricacies of radioactivity; in social reform with Susan B. Anthony and Dorothy Day gaining womens suffrage and changing the way communities view their poorest populations; and with those who simply did not listen to the opposition convinced that women could not sit on the Supreme Court, fly planes, or ride motorcycles.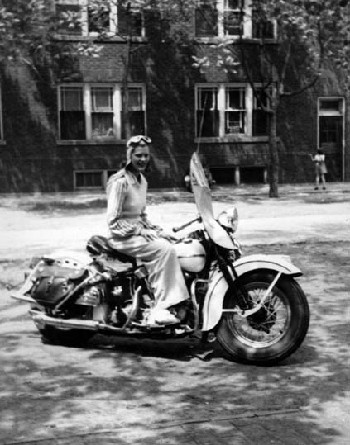 Some incredible women paid attention to their hearts telling them to explore the world on two wheels, rather than the naysayers saying it was too dangerous. Marjorie Smith, Vivian Bales, Della Crew and Hazel Kolb opened doors for all female motorcyclists by following their dreams.
WRN is revisiting our Pioneer Profiles department where we tell the incredible stories of some of the women who helped make the female motorcycle world what it is today. Click here to read their stories and celebrate Womens History Month.