As a sponsor of the 2nd Annual Schampa Womens Sportbike Rally presented by Cobra Powersports, Women Riders Now is excited to share some photos of this groundbreaking event that took place August 24-26 near the famed Deals Gap highway in North Carolina.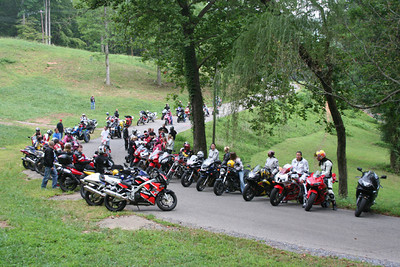 Event director Stephani McIntyre reports, "We ended up with nearly 60 sportbike women even though the photos dont show them all. We had some show up to one photo, but not show up to another and vice versa. Darn independent women!"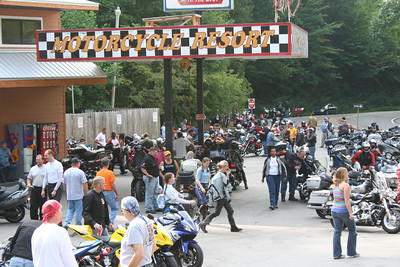 Rain held off, but she reports the weather was hot and humid. There was plenty of time for riding, mingling with others and partying. Sponsors were very generous with lots of prizes being given away at the final nights Luau party.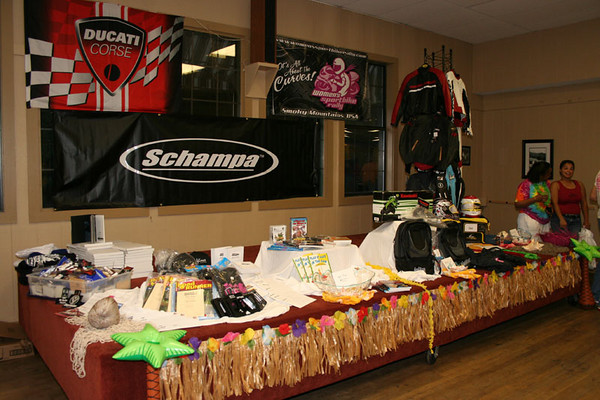 An important aspect of this event was raising funds for the Tiffany Weirbach "Sportbikegirl" Melanoma Foundation. Tiffany died from Melanoma in 2001 and Stephani contracted the disease in 2003. She says the connection to Tiffany and the disease was real and important to her even though she caught it early. The rally was started last year to help bring awareness to the cause that Tiffanys parents continue to strive for. Stephani reports, "Not only did Tiffs parents come all the way from Oregon but they brought her Honda CBR900RR and we were able to raise $2,500 for a first time go at this and we hope to trounce that number next year! Heres hoping we can!"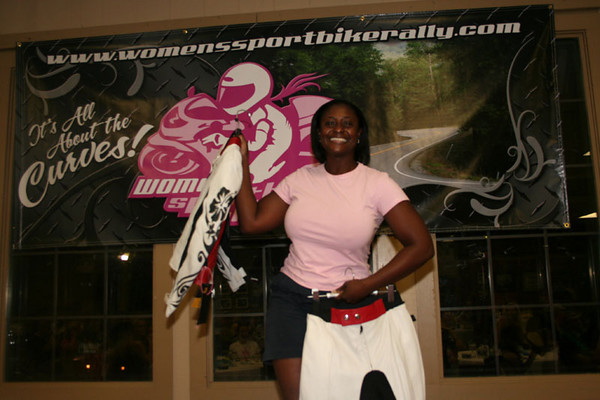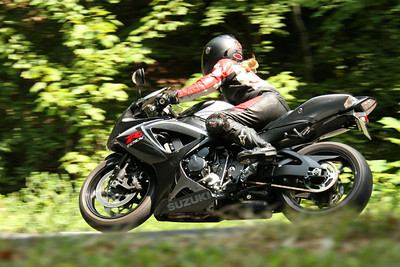 To learn more about the rally visit WomensSportbikeRally.com, and view more photos click here.