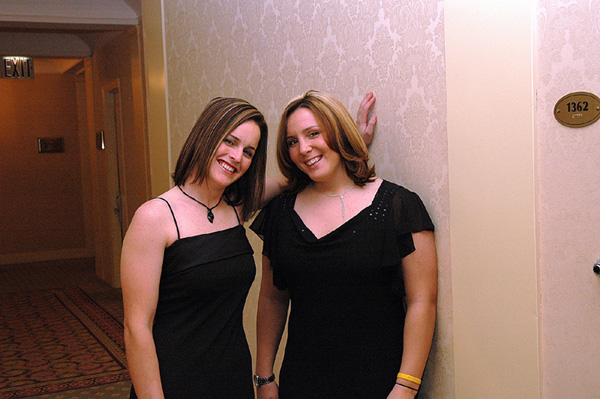 Womens Motocross Association Champion, Jessica Patterson and 3rd place Championship finisher, Tania Satchwell, were honored at the Womens Sports Foundations 26th Annual Salute to Women in Sports Awards Dinner, held at the Waldorf Astoria Hotel in New York City on October 18, 2005.
Founded in 1974 by Billie Jean King, the Womens Sports Foundation is a national charitable educational organization seeking to advance the lives of girls and women through sports and physical activity. Each October, the Womens Sports Foundation gathers the most decorated female athletestogether with celebrities from film and television to celebrate the achievements of women in sports, highlighting the best individual and team performances of the year.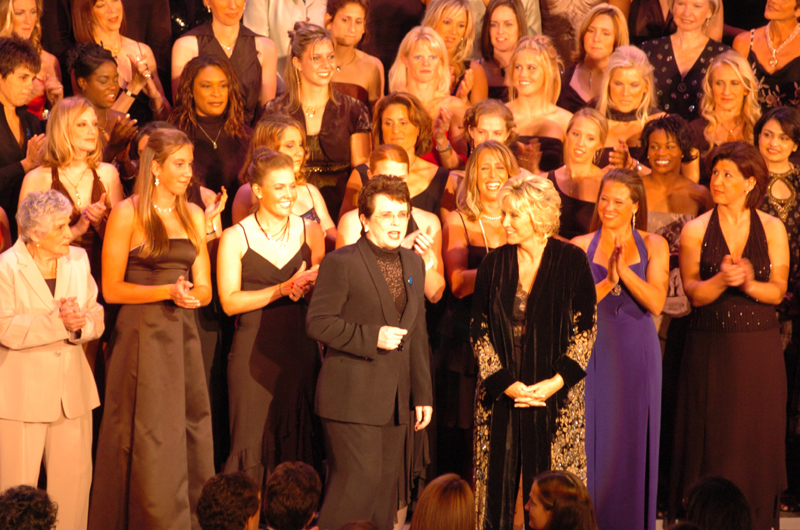 This year marked the first time motocross racers Jessica Patterson, Sarah Whitmore and Tania Satchwell were asked to participate. Due to prior obligations Whitmore could not make it. Patterson and Satchwell were pampered in the five-star hotel, treated to professional hair and make-up, invited to participate in the athlete luncheon, press conference and the Grand March. Jessica and Tania represented the sport of motocross in interviews by the Associated Press, TV producers from OLN and Aamp;E along with other press representatives.
At the black-tie dinner they had the privilege of participating in the Grand March saluting 100 champion athletes of yesterday, today and tomorrow. Among them were Mia Hamm, Brady Chastain, Katarina Witt, Lyn St. James, Jeanette Lee, Martina Navratilova, Dominique Dawes, Carly Patterson,Tori Allen (climbing), Elissa Steamer (Skateboarding), Cory Coffey (BMX), Sarah Burke (Freeskiing), Mary Osborne (MTVs Surf Girls winner) and several top WNBA players. Presenters included director Penny Marshall, LL Cool J, Soledad OBrien, Robin Roberts and Star Jones.
The event, presented by Advanta, ESPN and ABC Sports, raised more than $1 million through the help of Gatorade, Moving Comfort – a division of Russell Athletic, and the Wm. Wrigley Jr. Company.The WMA is sponsored by Hitachi, Z1R Helmets, Kawasaki, Honda, Scott, Sick Racing, VP Fuels, Thor, Alpinestars, Dunlop, Pro Clean, Mirage Trailers, Ready Racing, Northwest Motorsports, and Champion Beadlock. For more information on the Womens Sports Foundation visit http://www.womenssportsfoundation.comwww.womenssportsfoundation.com. For more information on the Womens Motocross Association visit http://www.womensmxassociation.comwww.womensmxassociation.com.