One Million Miles Strong
Congratulations to BMW riders Voni Glaves and Ardys Kellerman! On August 30, the two became the first women in North America to officially ride one million miles on BMW motorcycles. On the eve of this accomplishment, the two met in Ouray, Colo., to ride their one-millionth mile together on U.S. Highway 550, the "Million Dollar Highway." They reached this milestone at Red Mountain Overlook between the towns of Ouray and Silverton.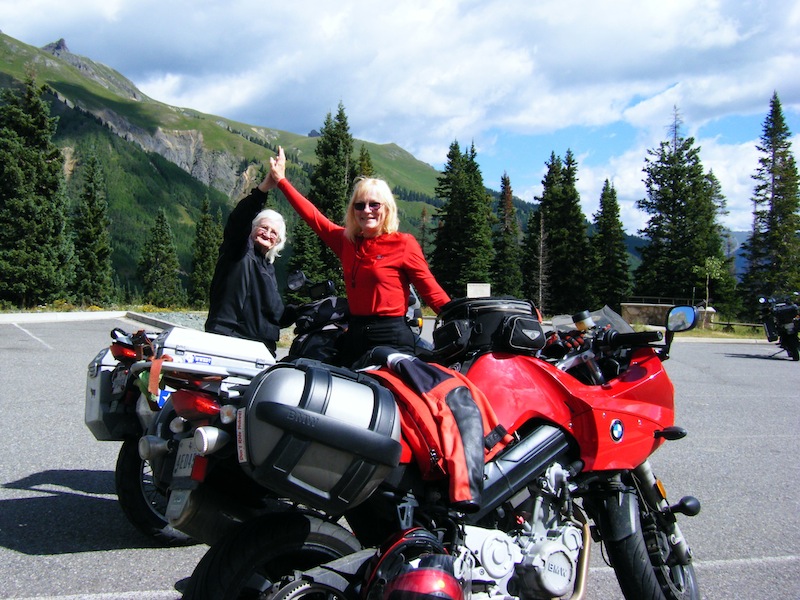 Both women are experienced long-distance endurance riders who have been riding BMW motorcycles for many years. Voni, 64, is a retired teacher who resides in the Texas Big Bend just north of Big Bend National Park. She accumulated her first million miles on 15 different BMWs over the last four decades. Her highest mileage on a single motorcycle was 357,658 miles on a 1993 R 1100 RS, which she still owns.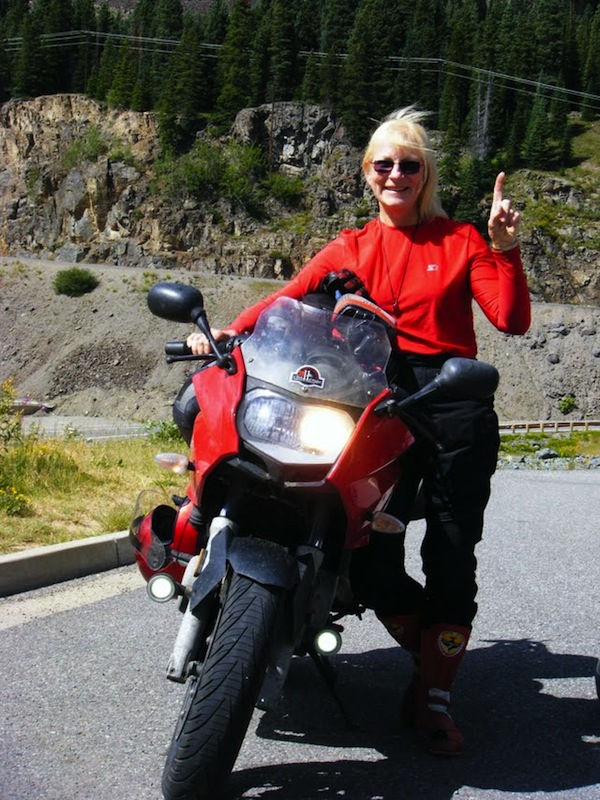 Ardys, 79, is a retired electronics technician who resides in Lexington, Texas. She bought her first BMW in 1985. She has owned 16 BMWs, including a 1999 R 1100 RT with 170,000 miles on it. Like Voni, Ardys is an accomplished endurance rider. She completed the biennial 11-day Iron Butt Rally four times, while Voni rode it in 2003.
"When I started riding, reaching a million miles was the furthest thing from my mind. I just wanted to reach wherever I was going safely," said Voni. "Two years ago, Ardys and I both realized we could reach the one million milestone, so we decided to arrange to do it at the same time together. The Million Dollar Highway was the perfect place to finish!"
Perewitz Blisters Bonneville
With no prior experience on the famous Bonneville Salt Flats, Jody Perewitz became the first woman to run more than 200 miles per hour on an American V-twin at this year's prestigious Bub Motorcycle Speed Trials in Utah. Jody and her Team JWitz also set a land speed record of 188.911 miles per hour at the event.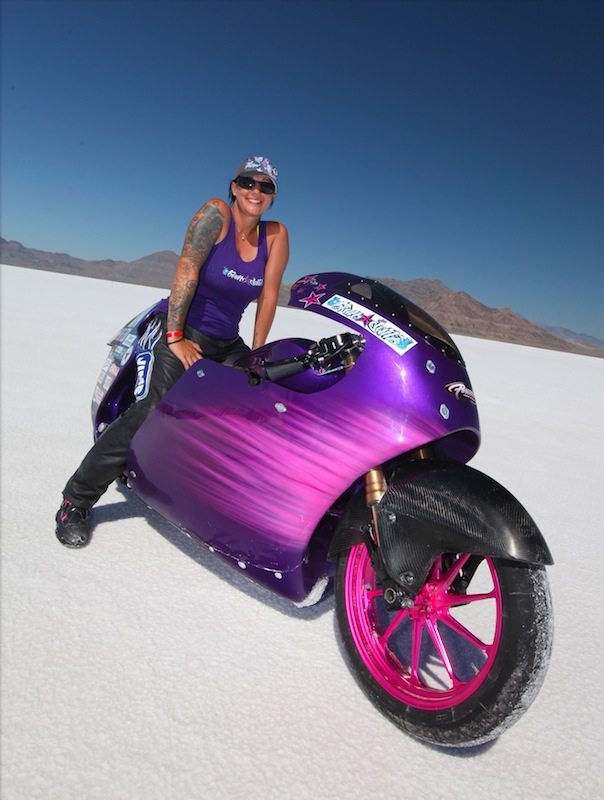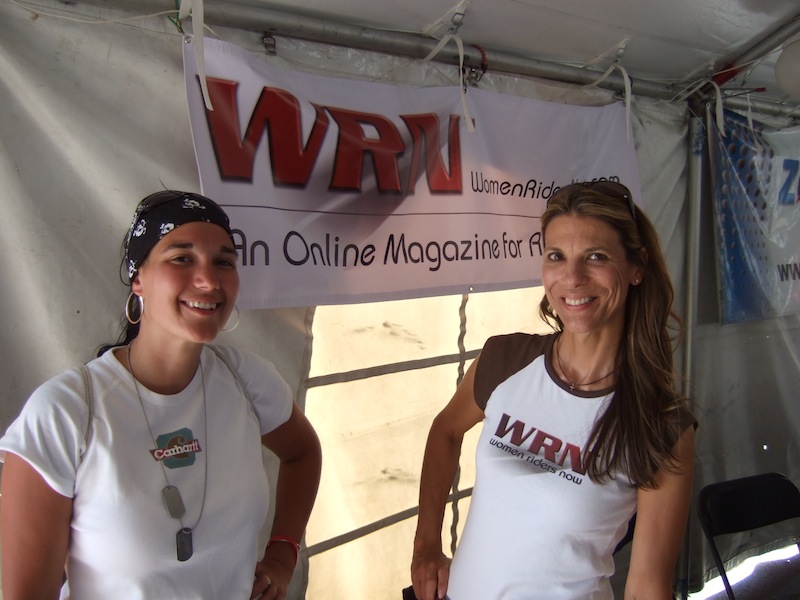 The ground-up custom built by Team JWitz was constructed around a Daytec chassis using Performance Machine wheels and brakes. The American V-Twin is a 100ci Jims Twin Cam assembled at Ramp;R Cycle using a set of its custom-machined heads and was fine-tuned by Dan Thayer. The team mounted a partial streamline body before racing the bike at Bonneville, allowing Jody and the motorcycle to be more aerodynamic with subsequent increases in speed. To read more about the women who competed at this years Bonneville, check out our story Salt Sisters: Women Who Love Speed!
Young Speed Racer Fulfills Dream
Elena Myers, whos been making a name for herself ever since she started roadracing (against the boys) at 13, fulfilled a dream by making her debut on a MotoGP machine at the Indianapolis Motor Speedway at the end of August, completing a handful of laps onboard a Suzuki GSV-R prototype machine. MotoGP (GP stands for Grand Prix) racing is considered one of the elite motorcycle racing disciplines because the bikes are highly modified.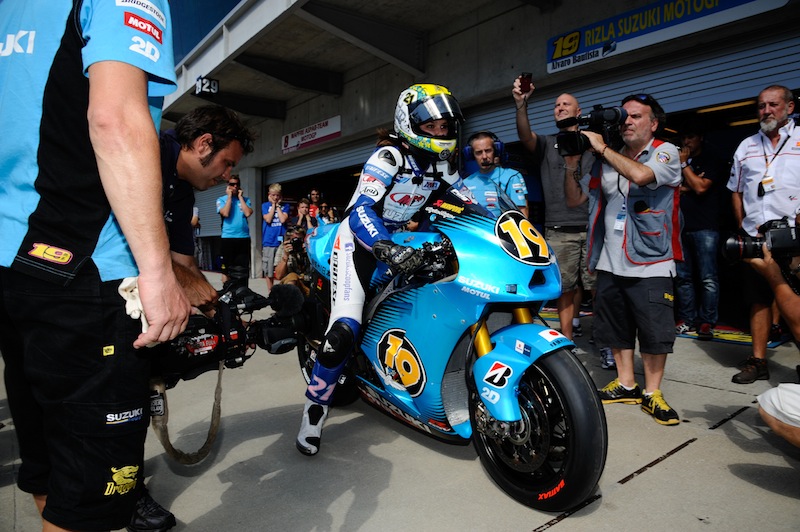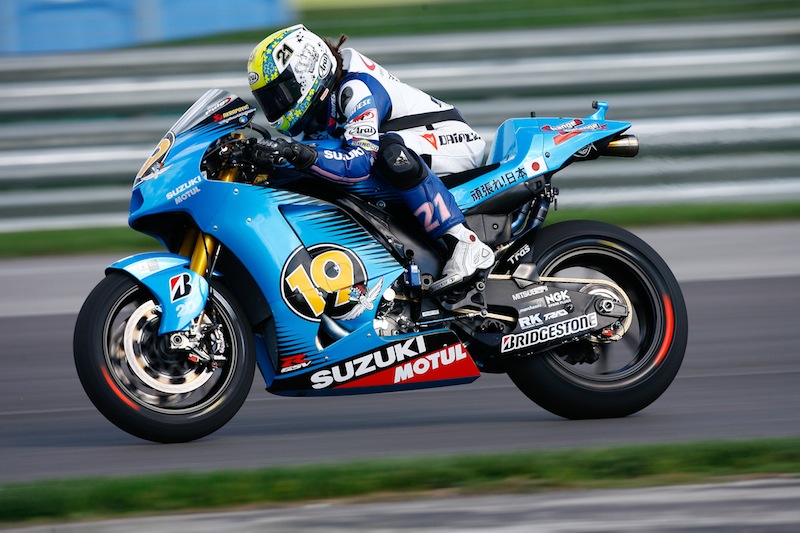 Elena was given the chance to ride the GSV-R after chatting with Suzuki MotoGP Team Manager Paul Denning at Laguna Seca this year. The 17-year-old produced a superbly confident performance on the Suzuki as she completed five laps as part of the build-up to the weekend's Grand Prix.
"Wow! I can't really say anything else—it was just such an incredible experience," said Elena. "I can't say enough about the bike, either. It does everything 20 times better than I ever would have imagined. This has just been amazing, and I think I'll slowly realize what just happened over the next couple of days. The GSV-R just blew me away!"
"It was great to see Elena out on a MotoGP bike and very cool that, as the Suzuki MotoGP team, we could help her fulfill one of her dreams," said Team Manager Paul Denning. "At 17 years old, and judging by her performances in the AMA Pro SuperSport championship, she has a significant amount of ability that is only going to develop as she gains experience." Elena races as part of Team SuzukiScoopFans in the AMA SuperSport Pro Racing series. WRN did a story on Elena back she was 13. You can read that here.
Related Articles
Salt Sisters: Women Who Love Speed!
13-Year-Old Racer On the Fast Track
Editor's Blog: Motorcycling News, Week of August 8
Top Female Racers Share Rare Insights