Plenty of clothing companies were eager to show me their new women's line. Here are a few that I visited. Custom Chrome is aggressively marketing its Highway One brand. The name has been around for awhile, but this is the first time the company is making a concerted effort to market it.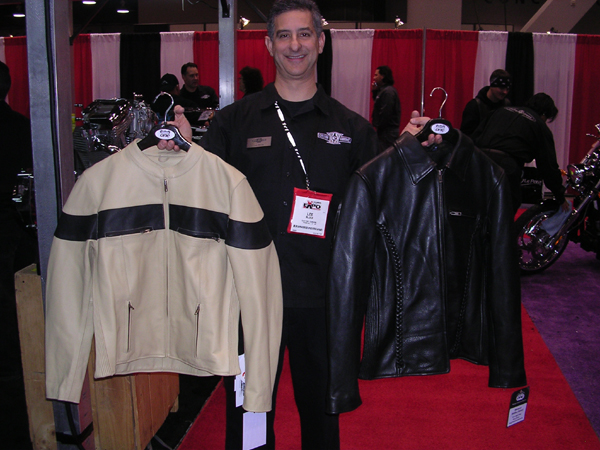 A variety of jackets are available for women, some with classic biker styling, others more modern with a mandarin collar and modern lines. They range in price from $109 to $249, very reasonable. There are three new styles of black, chunky-heeled, thick rubber-soled boots that caught my eye, plus chaps including a pair that has a removable liner in each leg. Visit EXTERNALwww.customchrome.com to find a dealer near you.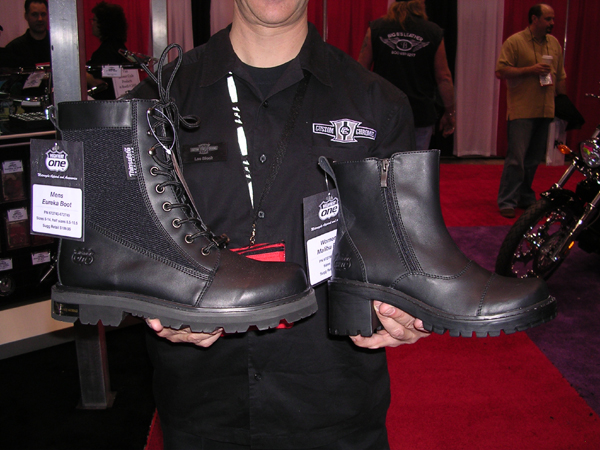 Maribeth Shanly of Iron Cowgirls, an advertiser on WomenRidersNow.com, was there with her line of jackets and shirts for women. She said the response from dealers interested in stocking her product was overwhelming. This is Maribeth's third year at the show. I got to feel the brown suede Calvary jacket featured in our New Products section. Wow! Its made of such luxurious soft suede, plus its got some thickness to it to keep you warm in moderate temps. Visit www.ironcowgirls.com.
Ive been keeping an eye on Thrill Ride Sport, the company marketing the Jack Daniels line of clothing. They've got some hot leather and suede western-styled jackets and pants, a look I know a lot of women riders like. Well be doing a review of one their jackets real soon. Visit EXTERNALwww.thrillridesport.com. Since they're still building up their dealer network, you can order direct from the company. Contact information is online.
Willie amp; Max Saddlebags is making more than saddlebags these days. John Snelgrove showed me the new nylon modular luggage system called Switchback.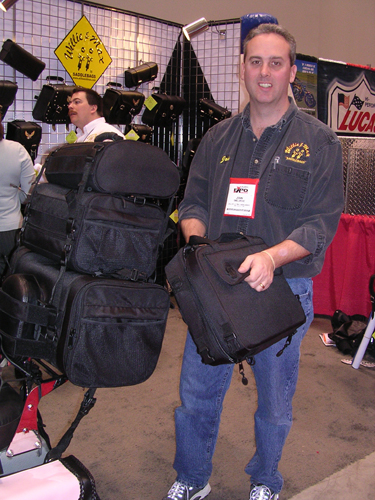 Each piece locks onto itself so you can travel with only the bags you need. The inside of each piece can be accessed by a rear zipper so the whole setup stays intact. Theres also a motorcycle garment bag allowing the use of hangers, and a sturdy, padded computer case for carrying a laptop on your motorcycle.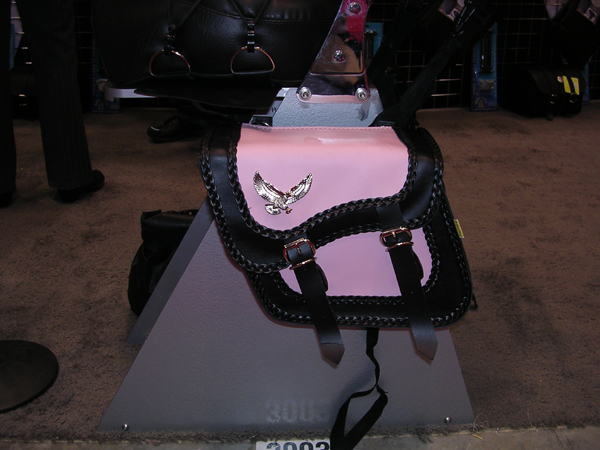 Visit www.willieandmax.com for more details on these products. Willie amp; Max, an advertiser on this site, has been a big supporter of the womens market over the years as seen through the styles and thoughtful features they incorporate into their products.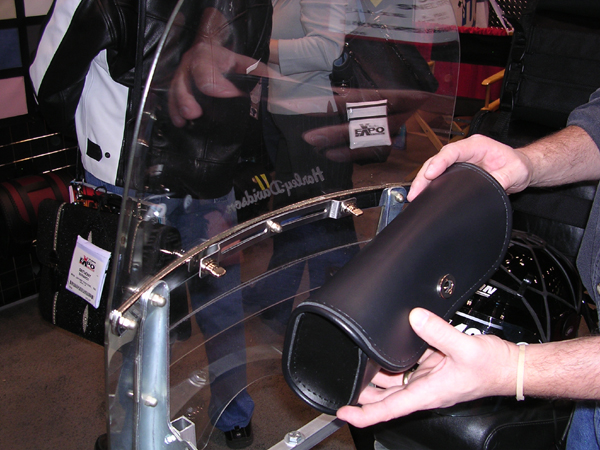 Please note that all these products are so new, dealers may not have them in stock yet. Ill be visiting with a lot more clothing and gear companies this weekend at the Powersports Expo in Indianapolis and Ill have a full report when I return.