Lisa Brouwer and Kris Haase, both from South Dakota, are embarking on what they are calling The Inspired Tour, to commemorate the historical ride that the Hotchkiss mother and daughter team did on a sidecar motorcycle a century ago.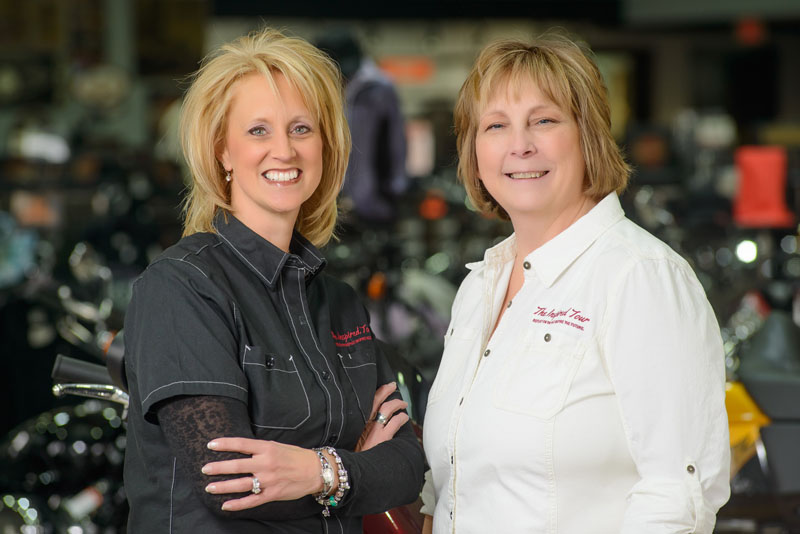 "The mission of The Inspired Tour is to inspire women not only to ride motorcycles, but encourage them to dream big and act bigger in their lives," said Lisa Brouwer, founder of The Inspired Tour. "Just as Effie and Avis inspire us, our goal is to inspire women from coast to coast."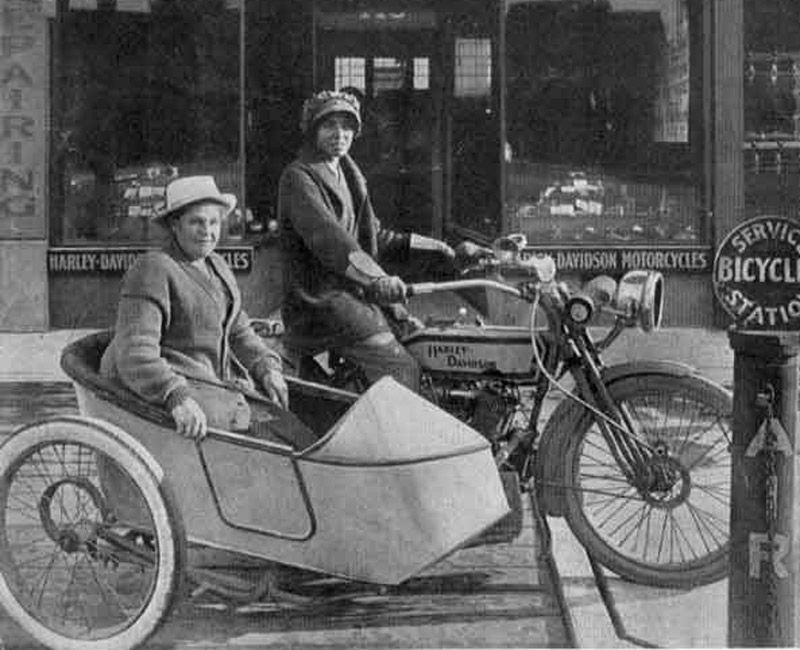 Harley-Davidson Motor Company is loaning the Lisa and Kris Harley-Davidson Street Glides for their ride. "It's a far cry from the 1915 Harley-Davidson Gray Fellow Effie rode 100 years ago," said Kris. "We're grateful to Harley-Davidson for believing in women riders and the power of The Inspired Tour."
Lisa and Kris will greet riders at non-scheduled stops as well as Harley-Davidson dealerships along the route starting on June 5 and ending June 20. Woodstock Harley-Davidson in Kingston, New York, is one of those stops. "We're honored the ladies of The Inspired Tour are making a stop at our dealership," said Joi Becker of Woodstock Harley- Davidson. "We are looking forward to hearing their plans as they speak to our HOG group."

Women motorcyclists are encouraged to follow the tour and are welcome to ride a portion of the route. Here is The Inspired Tour schedule.
Friday, June 5: New York, NY to Utica, NY
Saturday, June 6: Utica, NY to Erie, PA
Sunday, June 7: Erie, PA to Perrysburg, OH
Monday, June 8: Perrysburg, OH to Joliet, IL
Tuesday, June 9: Joliet, IL to Moberly, MO
Wednesday, June 10: Moberly, MO to McPherson, KS
Thursday, June 11: McPherson, KS to LaJunta, CO
Friday, June 12: LaJunta, CO to Loveland, CO
Sunday, June 14: Loveland, CO to Las Vegas, NM
Monday, June 15: Las Vegas, NM to Gallop, NM
Tuesday, June 16: Gallop, NM to Kingman, AZ
Wednesday, June 17: Kingman, AZ to Glendale, CA
Thursday, June 18 : Glendale, CA to San Luis Obispo, CA
Friday, June 19: San Luis Obispo, CA to San Jose, CA
Saturday, June 20: San Jose, CA to San Francisco, CA
For more information, visit TheInspiredTour.com. Follow
The Inspired Tour on Facebook
, and on Twitter
@TheInspiredTour
.
Related Articles
Four Women Compete in Grueling Cross Country Event
Book Review: The American Motorcycle Girls 1900-1950
Book Review: The Cannonball Diary