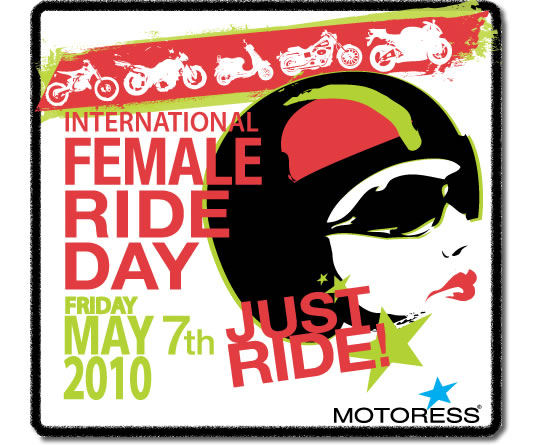 The 2010 International Female Ride Day is just a week away and women all over the world are preparing for the global occasion that has women riders everywhere getting out on their motorcycle on this one day and riding. More countries are expected to join in and more women are setting up activities for Friday May 7th. "The word continues to spread and women enthusiastically are getting ready to ride and unite on this synchronized day around the world," says Vicki Gray, the founder of MOTORESS, the group that started International Female Ride Day.For this, the 4th annual event, Vicki says shes noticed an increase in the recognition of the Female Ride Day among the motorcycle industry around the world. "The popularity of this event comes from the concept and the fact that it invites women to ride no matter what brand, style or type of motorcycle. This gives the industry an opportunity to share its support and get involved.
As before, participants will be able to upload andsend in their picture to MOTORESS or post them on the Facebook group andevent page. A free souvenir will be sent to first 100 photos received.Participants can also go the MOTORESS Facebook group or event page topost their plans for May 7 while networking with others. In addition,women will be able to order the special 2010 Female Ride Day T-shirt as asouvenir online. This year the T-shirt will be in a natural bamboofabric, the latest trend in eco-friendly fabrics.
At its inception in 2007, the campaign became animmediate success as women embraced the chance to participate.International Female Ride Day fever significantly magnifies each yearand 2010 expects to host more riders and participants than the previousyears. Canada, United States, Australia, England, The Netherlands,Greece, Italy, Poland, Israel, Qatar and Denmark as well as othercountries will again be contributing to the campaign in compellingnumbers. For more information, visit
Motoress.com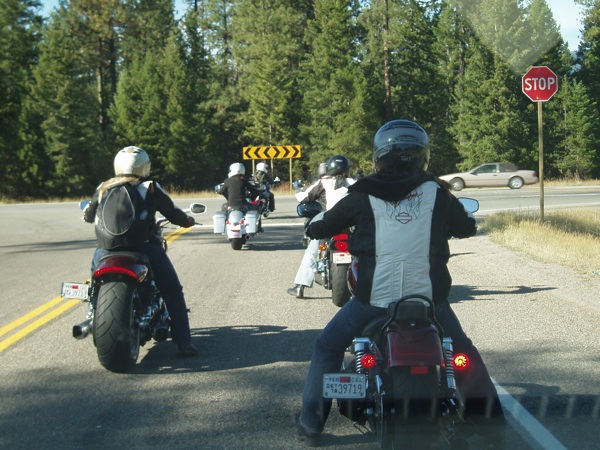 Sport bike, cruiser, scooter, off-road, touring or competition, regardless of what type or style of motorcycle, International Female Ride Day makes one simple request of women justride. The concept has assembled its power and participation in thissimple, globally synchronized theme linking the chain of women throughthe shared activity of motorcycling. This one day is set aside tocelebrate and highlight the many numbers of women who share a passionfor the sport. The fact that every rider participating is a role modelfor women who have not yet taken their first step to enjoy motorcycling,is a role worth embracing.