Reality TV star Caitlyn Jenner took her viewers on a road trip to Sonoma County, California, as part of her new show, "I Am Cait." In the episode that aired this past Sunday night on the E! Entertainment Television Network, Jenner and several of her transgender friends visited motorcycle racer Shelina Moreda's Girlz MotoCamp in Petaluma where they
learned to ride dirt bikes
.
The eight-part TV series, which debuted on July 26, focuses on Jenner's gender transition and life since she came out as a trans woman this past April.
According to Moreda, Jenner, who is already a street motorcycle rider, quickly adapted to dirt bikes. "Given Caitlyn's past as a gold medal Olympian in the decathlon, she's obviously a well-rounded athlete," Moreda said. She showed great skills on our bikes. Having Cait and her friends at our MotoCamp was a lot of fun. They are all awesome people, and I hope to have them back again. My instructors and I really enjoyed riding with them."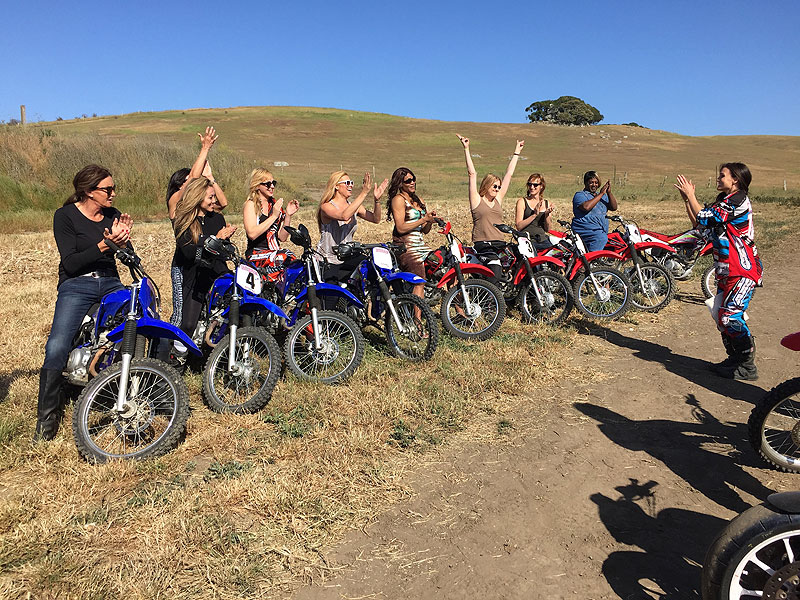 Jenner felt that it was important for her and her friends to attend the Girlz MotoCamp so they could "do some things that weren't 'typically female' because girls can do those things, too."
About her time at Girlz MotoCamp, Jenner's friend Blossom Brown said, "I loved Girlz MotoCamp. I highly recommend it for anyone wanting to strengthen their riding skills. Shelina was so helpful and encouraging, and everyone who works with her at the camp is patient, understanding, and gives off so much positive energy. I got a major boost in self-confidence when I was at the MotoCamp, and it not only helped me overcome the fear I had about riding a dirt bike, it also made me realize that I have the inner strength to a lot more things in life than I ever gave myself credit for."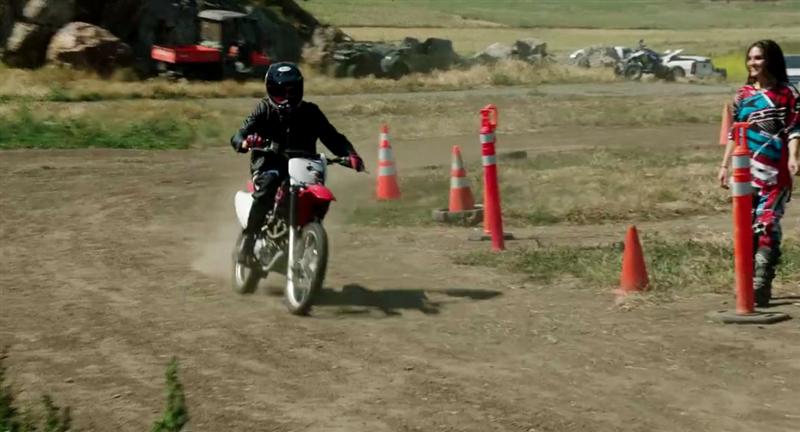 In addition to her Girlz MotoCamp, Shelina Moreda road-races professionally at the national level in the United States, as well as internationally in Qatar and Japan, and she has also raced and instructed racing schools in Europe. She rides everything from streetbikes, to supermoto machines, to dirt bikes, and from combustion-engine motorcycles to electric bikes. She spent the past couple of years in AMA Pro Racing's Vance amp; Hines Harley-Davidson series. She has several "firsts" in her career, including the first female to race at Indianapolis Motor Speedway on a motorcycle, as well as being part of the first female road racing team to complete the Suzuka 4-Hour Endurance Race.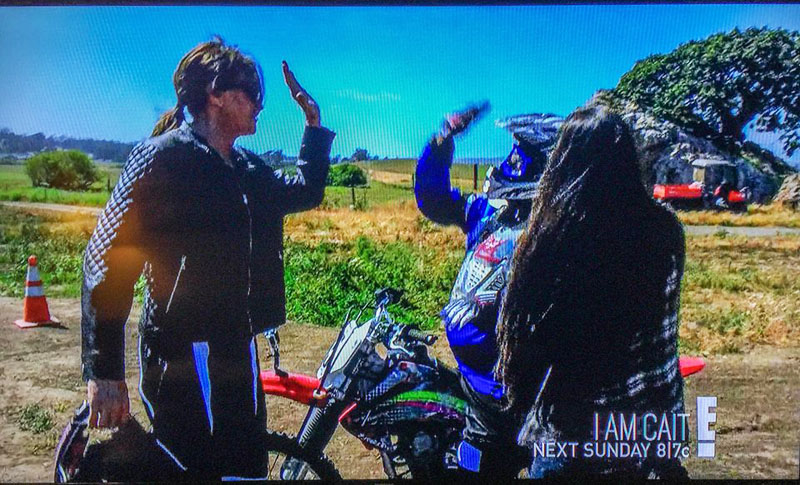 To learn more about Shelina Moreda and her Girlz MotoCamp, visit ShezRacing.com.