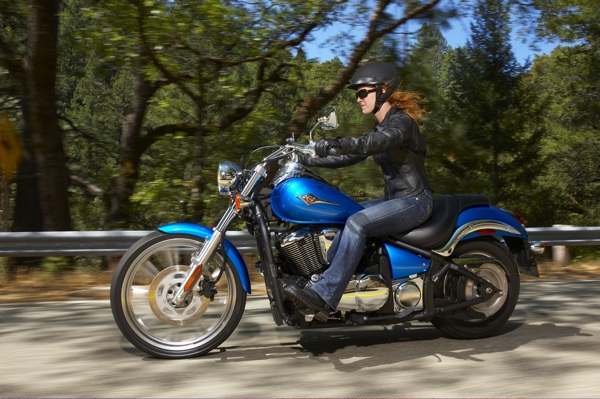 These days, we all cringe when the mail comes in and there's a stack of bills. Those bills can be difficult to face in this economy, but it's especially hard to pay for something you hope to never use or need: motorcycle insurance.
As responsible motorcycle owners, we wouldn't think of driving without the protection of insurance. But it still hurts to write that check. Fortunately, there are things you can do to lower your insurance premium and take some of the sting out of paying for your insurance.
1. Increase your safety efforts.
Safety is the name of the game when it comes to insurance. Insurance companies don't want you to have an accident anymore than you do because it costs them money. So almost anything you can do to increase your level of safety, the safety of your bike or the safety of others is going to be rewarded with money-saving discounts.
The most obvious thing you can do is to simply be a safe driver, riding within your abilities and being aware of your surroundings. Most insurance companies offer a safe-driver discount if you have no violations or at-fault accidents. [ad 43]
At Markel, we go even further by decreasing your deductible by 25 percent each consecutive year that you are loss-free, which can result in significant savings (and now, to keep the lawyers happy, "Diminishing deductible not available in all states and subject to terms, conditions and limitations. Call for details." Sorry CA, SC, NY and GA.) For instance, if you have a deductible of $1,000 and insure with Markel for four consecutive years without a loss, you won't have to pay any deductible for a comprehensive or collision loss should you have an accident and need to file a claim later on so you'll save $1,000 in out of pocket expenses. Not bad for doing nothing more than driving safely. And, if you do have an accident after four consecutive years of being accident-free, Markel's Accident Forgiveness program waives the at-fault surcharge for your first at-fault loss.
Other safety discounts to take advantage of include completing a safety course or installing safety equipment on your bike, like anti-lock brakes or anti-theft devices, such as an electronic alarm or tracking system.
2. Improve your level of financial responsibility.
Believe it or not, being financially responsible can lower your insurance rates. Many insurance companies use insurance scoring, which is based on components of your credit report, to determine how much you pay in premiums. This is because financial responsibility has been proven to be an effective predictor of driving responsibility, and the likelihood of you being involved in a costly accident. The lower your credit score, the higher your risk potential, and the more you have to pay. Your efforts to improve your credit score, by doing things like paying bills on time, keeping credit card balances low and never transferring debt from one credit card to another, will go a long way in reducing how much you are charged for insurance.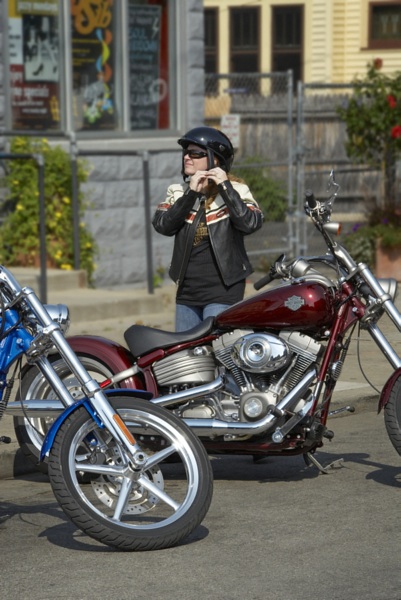 3. Tailor your coverage and deductibles.
Not everyone needs the same type of coverage. Depending on your situation and the type of bike you own, you can modify your policy to meet your specific needs. For example, if you're financially comfortable and can easily afford to pay a $1,500 deductible for a comprehensive or collision loss, then increasing your deductible from $500 to $1,500 should lower your premiums. Now, if you were to combine a higher deductible with Markel's Diminishing Deductible program, you could wind up with lower monthly premiums and no deductible.
However, when customizing your policy, be careful you don't reduce your needed coverage just to save a few bucks because that can backfire on you. You never know when you're going to have an accident and need that extra liability protection.
4. Practice customer loyalty.
The insurance industry is a competitive one, and most insurance companies will gladly give you a renewal discount for your continued business. Some discounts are accrued over time, such as Markel's diminishing deductibles and accident-forgiveness program, so it may be financially beneficial to maintain that relationship. Most companies also give you a price break for insuring more than one motorcycle.
5. Shop around.
Don't assume the insurance companies with the best commercials are actually going to have the lowest rates or the best service. Get quotes from different companies; they're free and most take only a few minutes. And make sure you compare apples to apples. Find out what is included in a basic policy at no additional charge and what costs extra. Slight differences while quoting can add up to big differences in premiums. But keep in mind, the cheapest insurance isn't always the best. Good customer service and a company that supports you throughout the claim process can be worth a few extra dollars in the long run.
Related Articles
All Motorcycle Insurance Articles on WRN