Watching Sarah Irvin running hot laps at Road Atlanta, in hot pursuit of two-time World Superbike champion Doug Polen, it is hard to believe she has been racing for less than a year. Sarah decided to get off the street and onto the track when she started doing track days in October 2003. This quickly led to her getting a racing license in February 2004, and the 22-year-old Snellville, Georgia, resident has been hard on the gas since.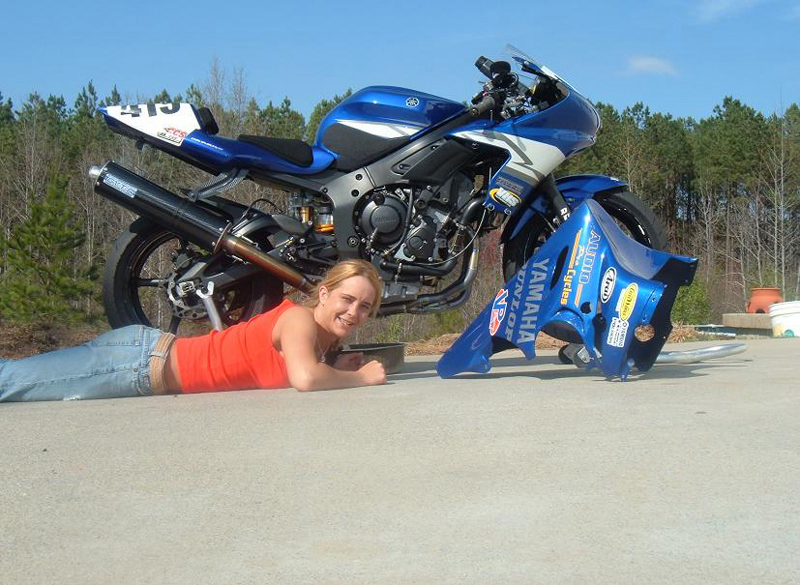 Sarah earned herself a third place in her first novice CCS race (Champion Cup Series, http://www.ccsracing.comwww.ccsracing.com) at Jennings GP, Florida, in April, and spent the remainder of the season racing CCS and WERA (http://www.wera.comwww.wera.com)to get as much track time and experience as possible. Steadily working away, it only took until July 2005 to stand on top of the podium when she took the win in the Solo 20 class at Jennings.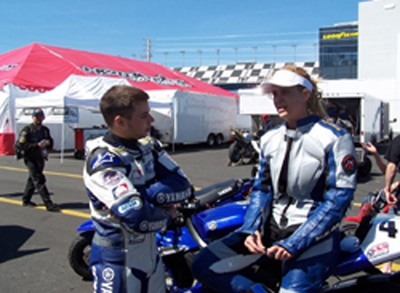 For the 2005 season, Sarah has been racing a Pirelli-shod 2002 Yamaha R6 tuned by Atlanta, Georgias, HFD 1 Motorsports. Sarah also does a fair amount of her own wrenching, always traveling to the races with her dad. With a professional looking Web site to promote her racing (http://www.sarahirvin.comwww.sarahirvin.com), Sarah has just bought a new bike and is totally committed for 2005. Scoring Aaron Goberts 03 Yamaha 600 Supersport machine, with a brand new 04 Jason DeSilvo motor in place, she is moving up to the expert class in WERA and CCS and is ready to kick some butt. "Having a faster bike this year, and knowing all the tracks is going to be a big help. I cant wait," Sarah said.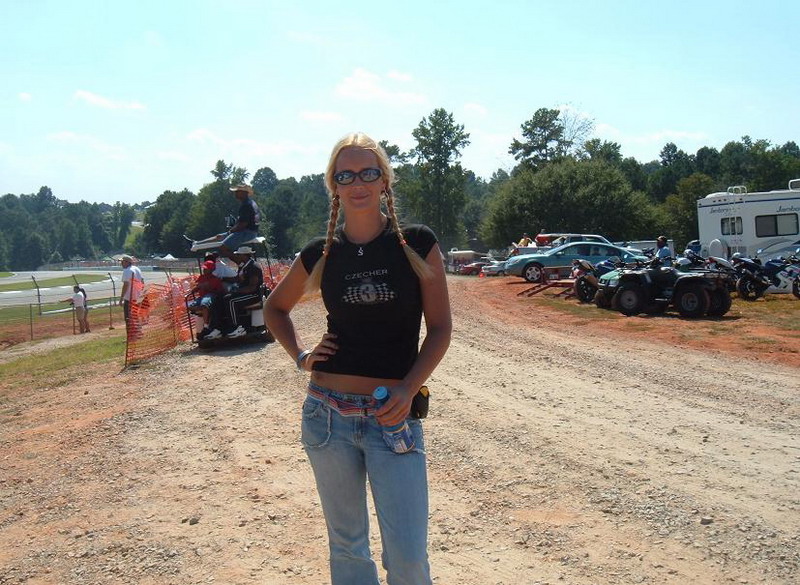 Off the track, Sarah is easy-going and fun to be around, but dont let her fool you. Once she puts on her leathers and takes to the track, she is deadly serious about racing, and anyone in front might as well have a bulls eye on their back. Easily recognizable with the distinctive pig tails flying from her helmet, Sarah Irvin is one to watch.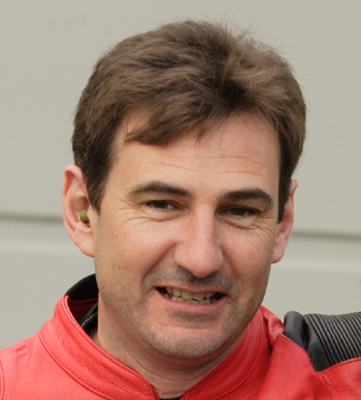 Neale Bayly is a freelance motojournalist who writes for many of the major motorcycling publications. He owns a 1997 Triumph T595 converted to a Speed Triple and a 1978 Laverda 1200. He resides in Charlotte, North Carolina.