Harley-Davidson recently unveiled a newly designed Sportster 1200 Custom as a midyear 2011 release. The motor company also announced a custom fit and finish program right from the factory that should be of interest to women motorcyclists looking for a motorcycle that#8217;s custom-fitted to their measurements. Below is the press release from Harley-Davidson.
A wide front-end and chunky 16-inch tire gives the new Harley-Davidson 1200 Sportster Custom a proud stance that#8217;s strong and contemporary. Introduced as a midyear addition to the 2011 Harley-Davidson model lineup, the 1200 Custom also features new wheels, a pullback handlebar and a reshaped LED taillamp.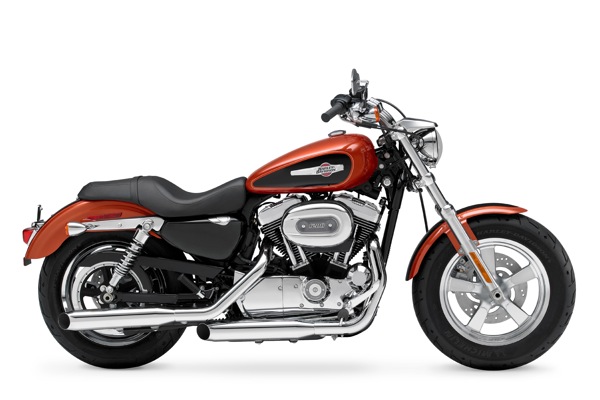 These elements combine to give the 1200 Custom an exciting new look, but that#8217;s just a starting point for this Sportster model. The 1200 Custom will also debut H-D1 factory customization, a new opportunity that allows the customer to choose from seven option categories to optimize fit, function and style. By selecting from available factory-installed wheels, handlebars, seats, paint, foot control positions, security systems, and engine finishes, the customer can create a 1200 Custom that is a truly personalized motorcycle.
H-D1 factory customization is the newest element of Harley-Davidson customization, allowing customers to build the 1200 Custom from a selection of options that are installed as the motorcycle is assembled by Harley-Davidson Motor Company. H-D1 factory customization enables personalized fit, function and style. By selecting different wheels, seats, handlebars, paint, and engine finishes, the customer can dramatically alter the look of the motorcycle.
Different combinations of foot-control location, seat and handlebars can be selected to adjust the fit of the motorcycle to a rider#8217;s stature. With H-D1 factory customization, the customer will have the opportunity to order a 1200 Custom in more than 2,600 combinations. The H-D1 factory customization tool will be available on Harley-Davidson.com.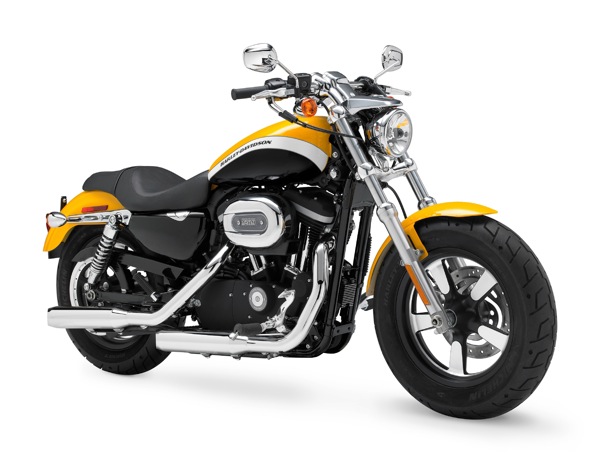 The customer can view the bike she is creating as different options are selected. The customer can then print out a description of the bike and bring it to a Harley-Davidson dealer to review the motorcycle with trained staff, select additional accessories to be installed by the dealer to further customize the motorcycle, and then place an order. Customers can expect to be riding their new bike in as little as four weeks from the time an order is placed with an authorized Harley-Davidson dealer. Delivery timing may vary depending on demand and will be communicated to customers at the time of order. H-D1 factory customization will be available only through Harley-Davidson dealers in the United States and Canada.
The 1200 Custom has a suggested retail price in the United States of $10,299 and comes equipped with chrome five-spoke cast aluminum wheels, pull-back handlebars, forward polished foot controls, a two-up seat, black engine with chrome covers, and vivid black paint. Factory-installed options on the 1200 Custom can be swapped out in any combination to this base configuration using these six different categories:
– Wheels: Black five-spoke cast aluminum with machined highlights; chrome laced or black laced
– Handlebars: Drag bars or mini-apes
– Foot Controls: Mid-mount polished
– Seat: Solo
– Paint/Graphics: (solid colors) Vivid Black, Brilliant Silver Pearl, Cool Blue Pearl, Chrome Yellow, Merlot Sunglo, Sedona Orange, Black Denim; (two-tones) Scarlet Red/Vivid Black, Merlot Sunglo/Vivid Black, Sedona Orange/Vivid Black, Birch White/Sedona Orange, Chrome Yellow/Vivid Black; (custom graphics) Cool Blue Pearl with Scalloped Graphics, White Hot Pearl with Hot Pink Flame Graphics
– Engine: Black powder-coated with black covers