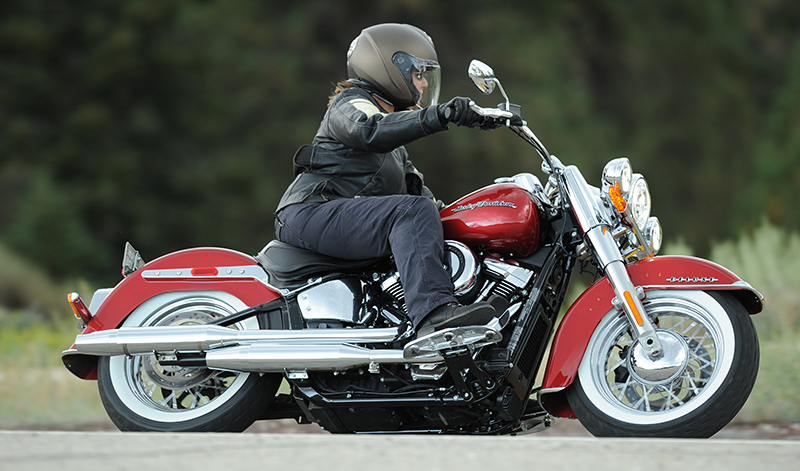 I have been riding for several years. I ride a Harley-Davidson Softail Deluxe and I am pretty short. I have several problems with my lower back and private parts hurting if I ride for any length of time. Have you heard of any other women having this kind of problem? Any suggestion or help you have would be much appreciated.
Debbie
Roseville, Michigan
Via reader comment
Please share your advice in the comment section below.

Women Riders Now E-Newsletter
Stay up-to-date on all things motorcycle! Latest gear, bikes, and product reviews. Travel ideas, great product giveaways, and more.
Send us your question at info@womenridersnow.com and well post it here for WRN readers to answer.

Related Articles
Riding Right: Finding the Best Riding Position for You
Motorcycle Seat Reviews
Review: Why Women Love the Harley-Davidson Softail Deluxe