The Reno/Fernley Raceway, an 800-acre motorplex 30 miles east of Reno, Nevada, was the site of Lady Riders Learning Day held Saturday, April 15. Organizer Buzz Hunt of Big Valley Honda in Reno, was ecstatic when 45 women showed up on their Ducatis, Honda Nighthawks, CBRs and Shadows, Yamaha V Stars and R6s, Harley Sportsters and Ultra Classics, BMWs, and even a Cagiva, for the one-day riding clinic. (He only had room for 50 riders.)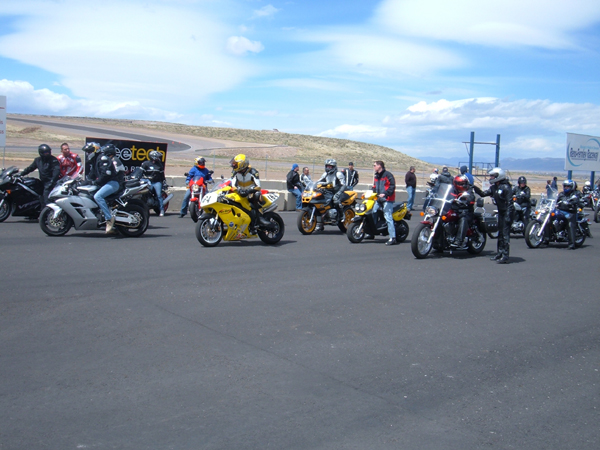 Holding a motorcycle event in Northern Nevada in the spring is a gamble with the unpredictable weather. Friday night the wind was gusting up to 50 mph with scattered showers. For a group of anxious women riders, The Weather Channel was the station to watch. By Saturday morning, the winds died down, the clouds broke apart and the sun was shining.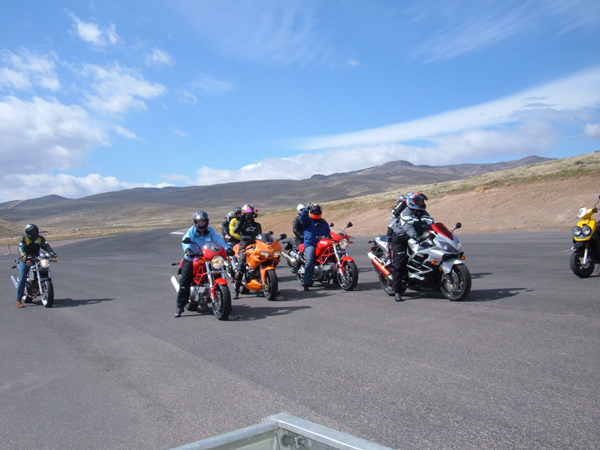 The schedule consisted of five one-hour real world riding skills clinics for ladies only. Each instructor came with his own talents and credentials. Al McElroy and Tim OKeefe came from the Silverstate Motorcycle Academy, both are certified MSF instructors. They conducted the Defensive Riding #1 amp; #2 clinics. The other four certified instructors came from ZoomZoom track training school. Kurt Spencer conducted a clinic for starting and stopping on hills. Jay Avansinos clinic consisted of complex turns. Zoran Vujasinoics clinic was throttle/RPM control. Dave Lucero conducted a clinic on lane maintenance and control. Bob Hayashida came from Moriwaki Performance Products to help with suspension setups.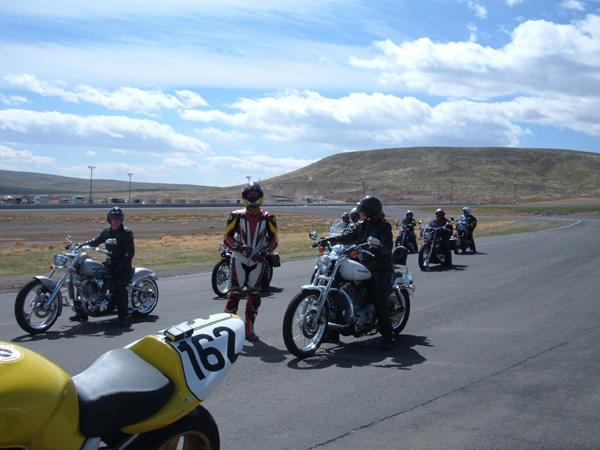 There was a Qamp;A session after lunch followed by a demonstration on how to pick up a bike. "Lots of hoots and cheers for that clinic," said Buzz. The rest of the afternoon was spent on the track for the remaining three one-hour clinics. By mid-afternoon the winds started gusting to more than 30 mph. Buzz said, "A couple of the ladies got blown over on their bikes. One of the instructors even had his race bike blown off of its stand!"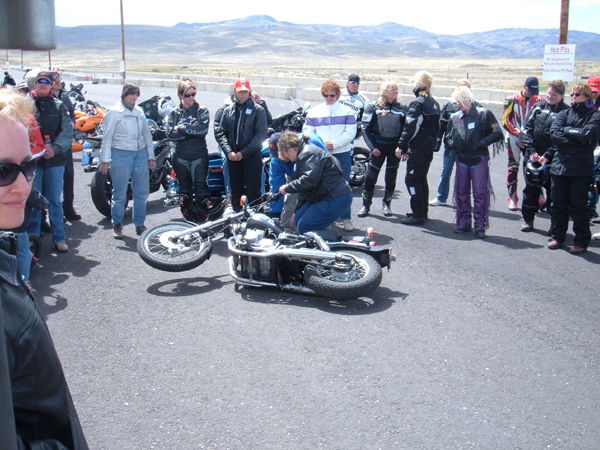 All the women riders received a "You Survived" certificate and a big hug from the promoter. "The happy chatter, the giant smiles, and the fact nobody got hurt made me believe this was a great day of Lady Riders Learning at The Reno/Fernley Raceway and the gamble paid off," smiled Buzz.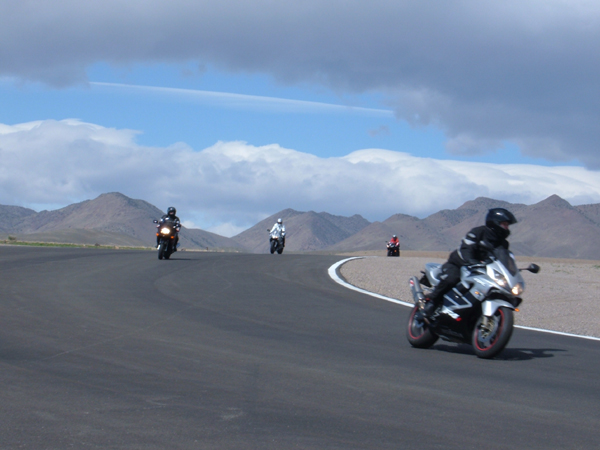 Buzz reported the next day, Easter Sunday, the wind was blowing and it was snowing very hard. "What a difference a day makes," he said.
Congratulations to the sponsors of the event: Big Valley Honda, Big Valley Motorsports, and Michaels Reno Powersports, and The Reno/Fernley Raceway.