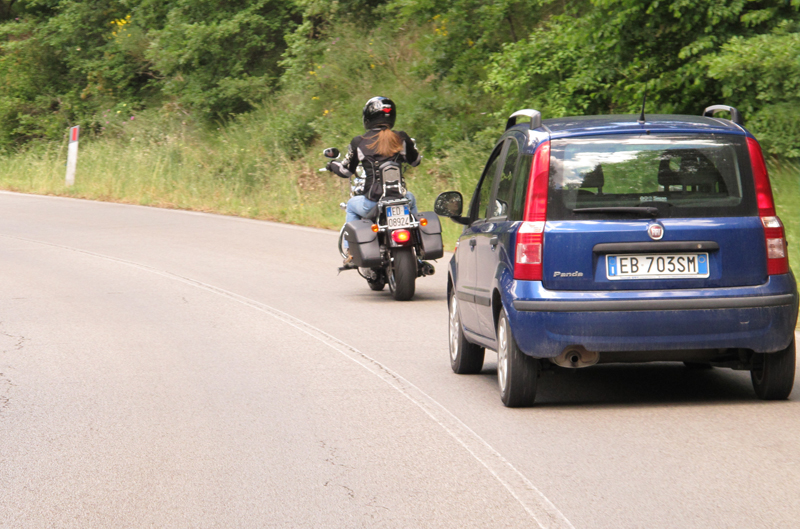 Dear WRN,
I encounter this constantly here in the Denver area, on the urban roads as well as rural two lane roads, that is when cars follow too closely. What is the best way to signal them to back off?
After making a hand signal (not the middle finger LOL!) or head gesture for them to move away, their response is to follow even closer. What can I do?
Thanks,
Shirl Powell
Denver, Colorado
Shirl,
According to what we teach in the MSF Basic RiderCourse, the best way to respond to a tailgater is to create more space in front of you. This way, you have room to maneuver yourself out of the way in an emergency.
If someone is following too closely, and you cant seem to shake them, the best thing to do is to pull over and let them pass. Many drivers are simply oblivious to what a safe following distance is. Dont agitate them with hand gestures, because in a one-on-one showdown, the motorcycle will lose every time.
Ride safe,
Tricia Szulewski
WRN Assistant Editor and MSF RiderCoach
Related Articles
Safe Riding Tip: Never in a Hurry
More Reader Questions Answered
Now, tell us how you deal with tailgaters in the comments below.