The big news out of San Diego this past weekend was Harley-Davidsons new motor, the Twin Cam 96, powering all models in the Dyna, Softail and Touring product families. It replaces the Twin Cam 88 introduced in 1999. In addition, a 6-speed Cruise Drive transmission is now standard on all motorcycles.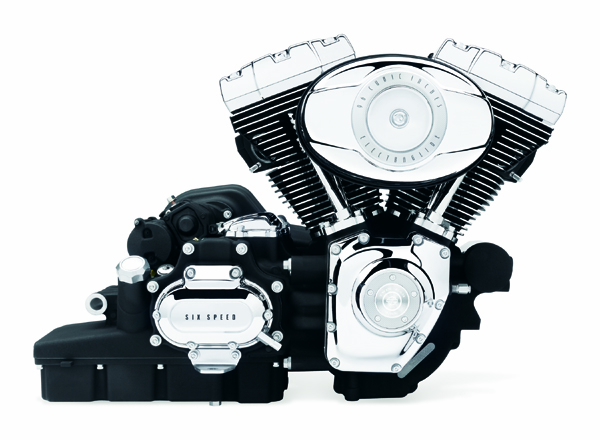 The unveiling took place first before 5,000 members of Harley-Davidsons worldwide dealer network, then before members of the motorcycle media. Nearly 30 motorcycle journalists, including the editor of WomenRidersNow.com, were given the opportunity to test ride 2007 models with the new motor and 6-speed Cruise Drive transmission as its being called.
"We believe were giving our two million customers a reason to trade up as well as giving new customers a reason to come to Harley-Davidson," said Jerry Wilke, Harley-Davidson Vice President of Customer Relations, Motorcycle Product Planning at Harley-Davidson.
Bill Davidson, Harley-Davidsons Director of Motorcycle Product Development reflected on the Motor Companys more than century-old history in developing the new motor. "Not many motorcycle companies can say theyve been around for 104 years. That puts us in a unique position in the motorcycle industry."
In wrapping up the presentation to the media, Davidson said, "I cant help but think back to 1909 when the three founders of Harley-Davidson developed the original engine.The Twin Cam 96 maintains the essence of a Harley-Davidson air-cooled V-twin."
Davidson and the rest of the speakers presentations focused on three important components regarding the development of the new motor: look, sound and feel. "A V-twin engine has always been the centerpiece of the Harley-Davidson motorcycle," said Davidson. "Its integral not only to the performance of a motorcycle, but also to its styling, its sound, and to the way it feels to the rider."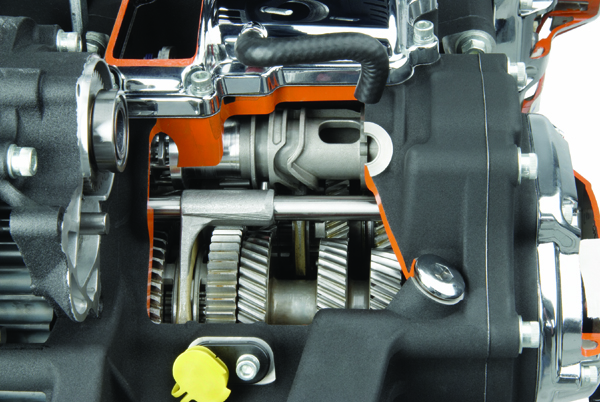 Highlights of the new engine:
>The new Twin Cam 96 paired with the 6-speed Cruise Drive delivers up to 17 percent more torque (varies by model) than the Twin Cam 88. The 6-speed was first introduced on the Dyna models in 2006.
>An engine upgrade is available with a 103 Big Bore Kit available through Harley-Davidson Parts amp; Accessories.
>New mufflers have been tuned to produce a more commanding exhaust sound.
>The new engine comes with Electronic Sequential Port Fuel Injection (ESPFI) on all models. Carbureted models are no longer available.
>New models include:
-FXSTC Softail Custom with styling cues of a classic chopper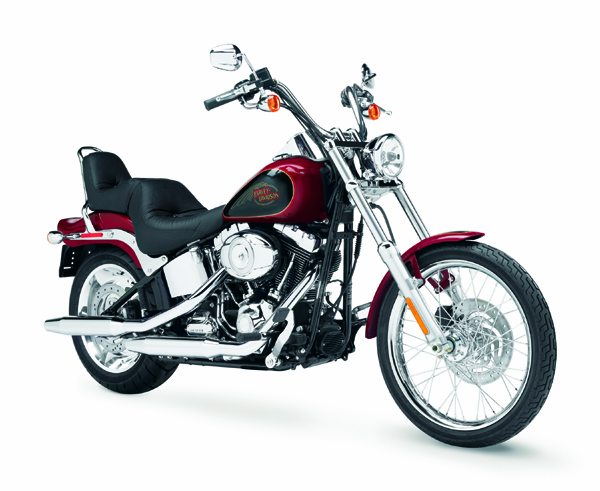 -Limited edition 50th Anniversary Sportster with special emblem and traditional peanut style tank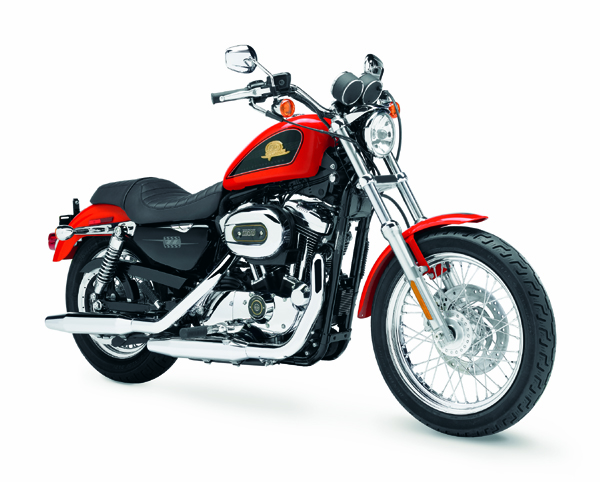 -VRSCDX Night Rod Special with a blacked-out paint job and 240mm rear tire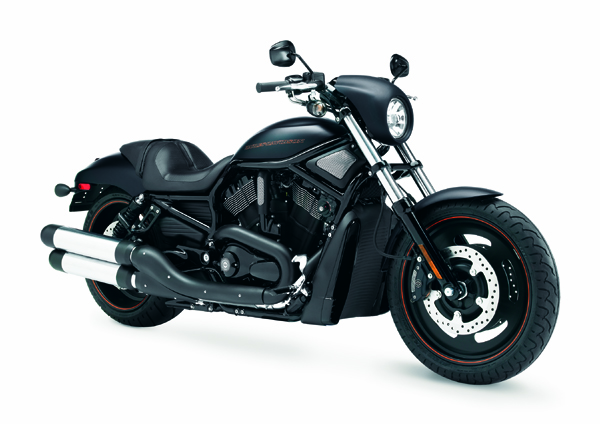 -VRSCX is a limited edtion V-Rod that pays tribute to the NHRA winning V-Rod dragster. Fourteen hundred of these will be produced each with a serialized badge.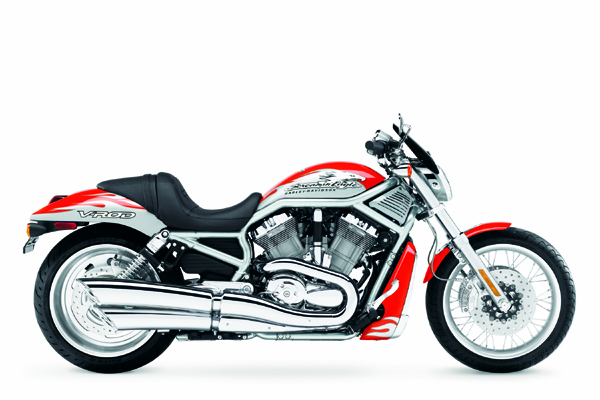 >The Fat Boy and Dyna Super Glide Custom have been redesigned.
More 2007 highlights:
>All Sportster models get electronic fuel injection, new handlebar wiring and gauges, reduce clutch and brake lever effort, and a torque performance increase on all 883 models.
>The Deuce has been slammed 1 inch in the rear dropping seat height to 25 inches.
>The VRSCAW now comes standard with a 240mm wide tire. The W has been added for "wide."
>Four new CVO models are being introduced. CVO is Harley-Davidsons Custom Vehicle Operations.
>Clutch effort reduced on Softail and Touring models by 7 percent; on Sportsters by 8 percent. In 2006, clutch effort was reduced on Dynas.
>A new final drive belt on Touring, Dyna and FL Softail models is 30 percent stronger than previous belt
>A new Smart Security System connected to a key fob sets the alarm when you walk away from the motorcycle. It disarms when you come within a certain distance of the bike. No button pushing needed.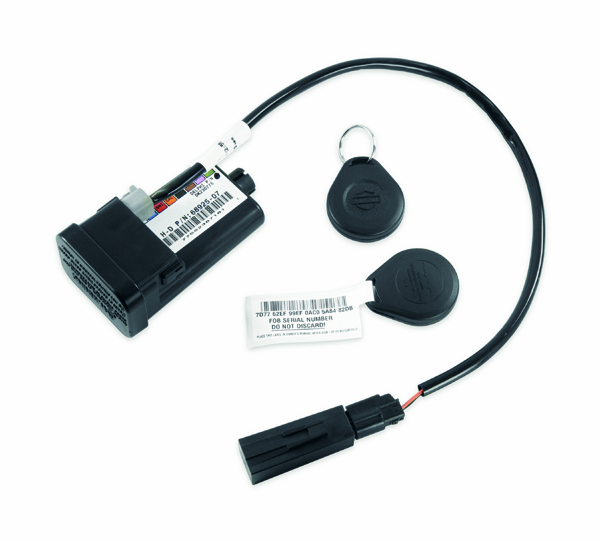 Harley-Davidson also unveiled a new program called Project Patriot to honor members of the armed services. The Motor Company has a long history of supplying motorcycles to divisions of the armed forces. In addition, 30 percent of Harley-Davidson customers and 15 percent of its employees are veterans. The program allows active or retired military to purchase a Harley-Davidson motorcycle with special paint and a special military branch medallion. Customers will receive a personal thank you letter from Harley-Davidson along with a commemorative challenge coin.
WomenRidersNow.com will have test rides and reviews of the different model families in the coming weeks on the Motorcycle Road Tests link. For more information, visit www.harley-davidson.com.